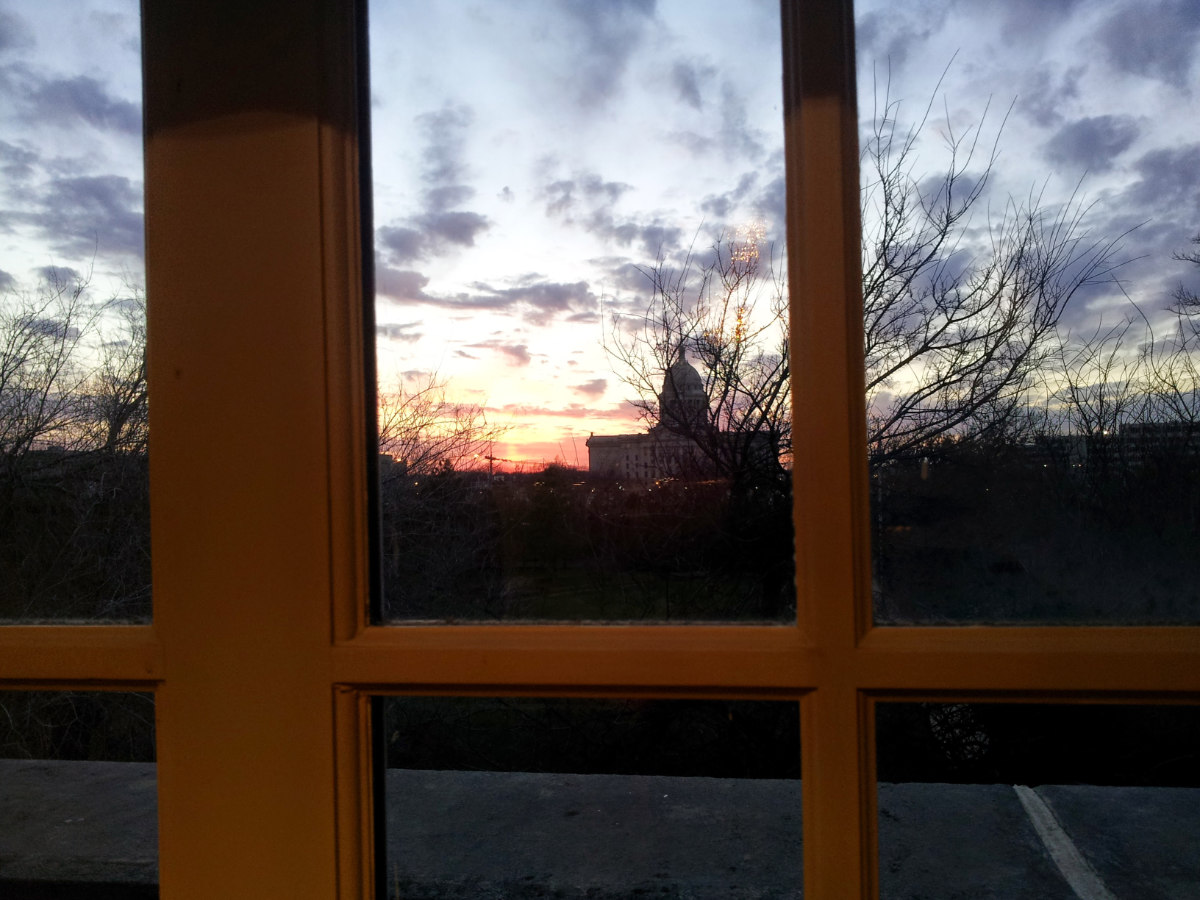 column
The Federal Page for Spring 2019
On February 12, the United States Treasury Department reported that the national debt had reached 22 trillion dollars. In the 229 years of our republic – we became a republic in 1789; prior to 1789 our country was a confederation of states – our national debt has never been this high. This height is a new low for our long-term financial health. Except for a few voices here and there, no one seems to care. The day is coming when every American will care, and it will then be too late.
Born Alive Abortion Survivors' Protection Act
On February 25, the Senate rejected S. 311, the Born Alive Abortion Survivors' Protection Act, by a vote of 53-44. The bill by Nebraska Republican Ben Sasse needed 60 votes. Three Democrats, Bob Casey of Pennsylvania, Doug Jones of Alabama, and Joe Manchin of West Virginia, voted with the majority. Three Republicans, Lisa Murkowski of Alaska, Tim Scott of South Carolina, and Kevin Cramer of North Dakota, did not vote. Senator Inhofe and Senator Lankford voted for the bill. They were co-sponsors along with 48 others.
The House version of the Senate bill is H.R. 962 by Republican Representative Ann Wagner of Missouri. It languishes in the subcommittee on Crime, Terrorism, and Homeland Security. It is important to note the Democrats are in charge of the House. Killing an infant is a crime. So it is dying in the right subcommittee, a subcommittee that is concerned with crime and terrorism.
A law similar to the aforementioned bills is already on the books. It was passed by both houses of Congress in 2002 and signed into law by President Bush. So why this proposed law? According to a spokeswoman for Human Life International, the 2002 law, "had no teeth, no way to enforce stopping health-care workers from allowing the babies to die when born alive." A new law would assign criminal penalties to health-care workers who failed to act to preserve the life of a new born baby. This new bill would take aim at abortion providers like Philadelphia's Kermit Gosnell, who failed to care for babies born after his attempt to abort them had failed. For failing to provide care, Kermit Gosnell is now serving a life sentence in prison.
The Cold Civil War
Gene Lyons is a Clinton surrogate who writes for the Arkansas Times. His columns appear in my local newspaper. He is a vile man who prefers smearing those with whom he disagrees rather than making a persuasive argument. He's lazy and bitter.
For months, his columns claimed that the forthcoming special counsel Mueller report would be, to quote him, "devastating." He has also compared Fox News to Russia Today, the official news channel of the Kremlin, and he belittles Republican white men for the sin of being white and male. He is not a nice or good man. On Monday, March 25, 2019, when the Mueller report came out without reporting collusion between the Trump campaign and Russia, I wrote Gene Lyons:
Good Morning Eugene,
I gather it isn't a good one for you. You have stated in your columns that the Mueller report would be, to use your word, "devastating." You now know you were wrong. You have also written to me that President Trump is a criminal and a traitor. You'd better be backtracking on that today. I expect an apology from you. Your readers will expect the same. Take care dear.
Ted King
Gene responded:
He's still a criminal for reasons that have nothing directly to do with Russia.
Gene Lyons
eugenelyons2@yahoo.com
And that's where we are according to Gene Lyons, who is just one bitter soul among legions like him.
I believe we may have reached the point of no return. There's a cold civil war. I realized this during the hearings for Justice Brett Kavanaugh. On a lighter note, if there be one, I wrote Gene back on Monday, April 1, telling him that he was right: there actually was collusion between the Trump campaign and Russia. Attorney General Bill Barr was trying to cover it up, but the truth was out and breaking news on CNN and MSNBC right now! This time I did not receive a response.
Senator Jim Inhofe
I believe Senator Jim Inhofe should retire when his term ends in 2020. He is a great American, one of the best U.S. Senators we will ever have, and he'll be 86 years old by the end of 2020. If he should be reelected, and he likely will be should he choose to run, he will be 92 years old at the end of the next term.
He has been a state representative and state senator, was the Republican nominee for governor in 1974, Tulsa mayor, and congressman for the First District. He's been a champion for conservative beliefs across the spectrum. I want the Tulsa airport to be renamed after him. He's a pilot. Why not? However, I believe it's time for someone else to step in to represent Oklahoma in the Senate. Age is a reality. We all get old. Senator Inhofe has fought the good fight, and now it's time for someone younger to continue his fight for Oklahoma and America.
The Weekly Standard
Last December, the neo-conservative magazine The Weekly Standard (TWS) printed its last issue. TWS was a great magazine. I didn't always agree with everything in it because it was neo-conservative; i.e. big government was not all that bad, especially when it comes to waging war. The writers insisted the Iraq regime of Saddam Hussein was directly involved with the September 11, 2001 attacks even though the evidence was inconclusive and possibly wrong.
TWS was a magazine read for a deeper understanding of the issues of the day, a depth not gained from television news or the local paper. The best part of TWS in my opinion was the Books & Arts section in the back part of every issue, where books and films were reviewed. In it, the reader could learn about an obscure 20th century Russian Jewish poet; the architecture of Christopher Wren, who rebuilt Saint Paul's Cathedral and much of London after the fire of 1666; and other things not discussed elsewhere like the truth about Matthew Shepard, a gay man killed in 1998 in Wyoming. He was made into a martyr by the gay lobby, who insisted he was killed for being gay. The truth is he was killed during a methamphetamine transaction.
The Weekly Standard brought insight and reason to reporting. It will be missed by this reader.
"You know I'm totally off-script right now, and this is how I got elected, by being off-script. And if we don't go off-script, our country's in big trouble, folks, because we have to get it back."
– President Trump on March 2, 2019 at the Conservative Political Action Committee (CPAC) annual conference
Theodore J. King is an Oklahoma native. He spent the summer of 1994 at the Republican National Committee, worked at the National Right to Work Committee, and on the Hill in Washington D.C. In 1999 he worked for Congressman Kevin Brady of Texas and later at the Media Research Center in Alexandria, Virginia. He served as our Washington D.C. correspondent beginning in 2001and continues since his return to Oklahoma. He also writes online for The Daily Caller (www.dailycaller.com) and is the author of The War on Smokers and the Rise of the Nanny State.