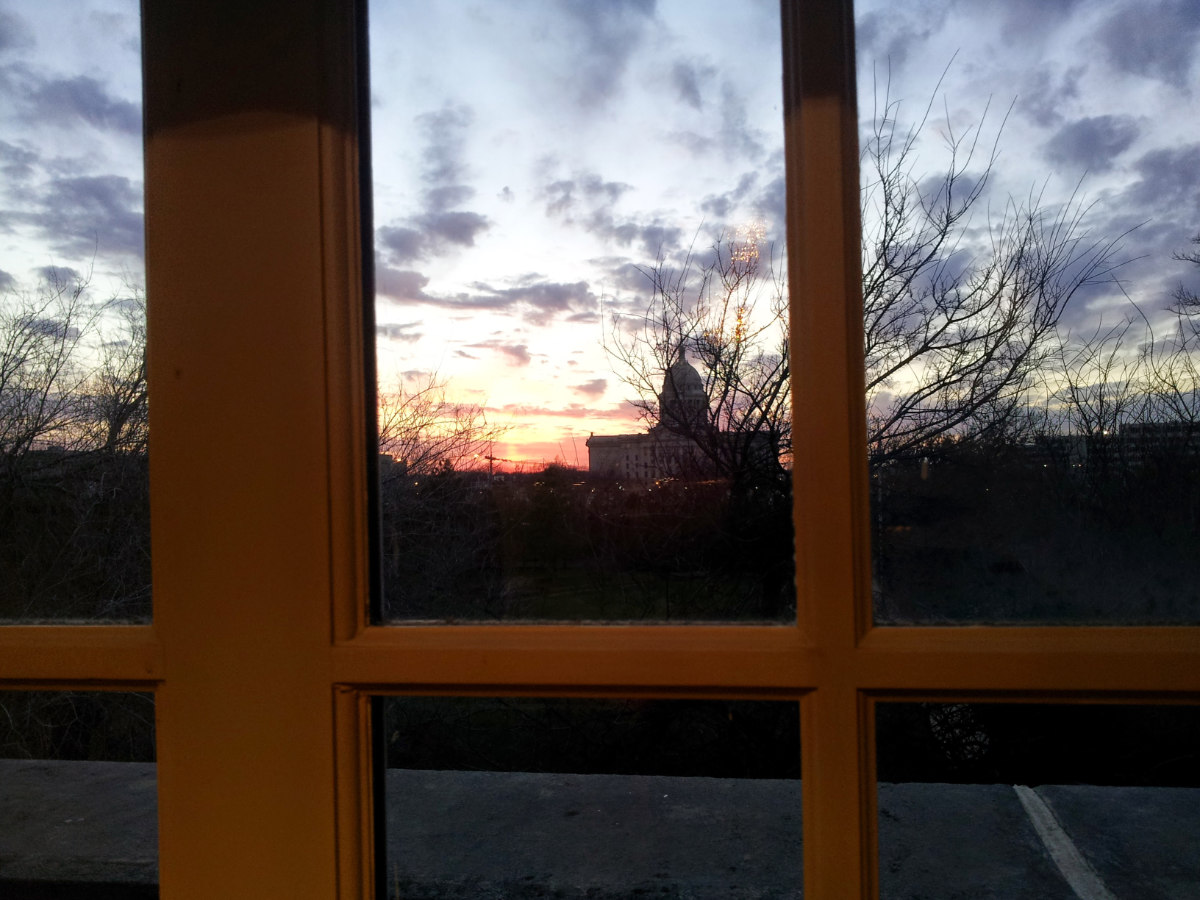 mail
Letters to the Editor for Summer 2019
Left-wing liberals have told me that conservatives are causing the division in this country. Here are some of the real things that I see that are causing the division:
Left wing liberals will not accept the fact that Trump won the election after he won it fair and square! CNN, MSNBC, and the Main Stream Media have been lying and screeching about it for almost two years. They want him removed. This divides us.
The people can come to trust government again when good, investigative journalism replaces lying, fake news like the media listed above did with the fake dossier. The media should do it by digging into real wrongdoings like, for instance, Hillary's felonious handling of top-secret emails, exposing what she did, and informing us why this was so egregious, etc. Media investigating and exposing will do a lot to keep government on the straight and narrow like it did for almost 200 years
Socialism is very popular with the Democrat Party. Socialists hate property rights. The protection of these is basic to America, and it assures a prosperous middle class. It is foundational to this country's continued success. The City of Oklahoma City and others are using eminent domain, or the threat of it, to take private property to redevelop it in order to take in more tax money and capital gains for the city. Hatred and disregard of property rights is divisive because it mistreats people!
This media's reaction to the 20 plus socialists that the Democrats are running for president only adds to frustration. If the Democrat Party could come up with a good non-socialist alternative to Trump – somebody for whom they could campaign – it would be good not only for them, but good for reuniting the country in the long term.
Good, honest candidates, candidly expressing their views on the issues, has the effect of uniting us because we will all come to better understand those issues. Astute, listening politicians may move some on their hard positions regarding serious issues when honest candidates make sense. Frustration caused by bad candidate(s)touting socialism, open borders, and other terribly bad ideas results in division.
Most left-wing liberals seem to disagree with the First Amendment right of free speech, particularly on campus. An OU professor told me that I would be physically attacked by angry students if I wore a MAGA hat on the campus. I don't plan to do that, but I expect ALL state-supported higher ed students to be able to express themselves in and out of the classroom without fear.
How can we unite when First Amendment rights are not allowed because of mean, divisive, leftist faculty and students spewing vitriol at conservative expression on campuses paid for with our tax dollars? Campuses have been inflamed by leftist, capitalism-hating professors, most of whom don't consider anyone but themselves.
Deep Staters – like Strzok and his girlfriend were – remain entrenched in government. Many are in high places. They are divisively working against their ultimate boss (which includes the electorate) while being paid salaries with tax money. How would you feel if you were the owner of a large company, and you knew that huge numbers of your employees, even in high positions, were working against you?
Then you discover that you cannot remove these adversarial employees nor correct the situation because of crazy bureaucratic rules and regulations that result in workplace relationship hostility. The Executive Branch, then, has to operate with this egregious handicap of clinical office dysfunctionality in large parts of this administration. The people know it and it divides us.
Surveillance by Deep Staters in government agencies without due process is divisive. It must be stopped. They put the Gestapo to shame with all their advanced technology surveilling us, so we must pray for an expose'. These media mentioned here won't do it. Crippling division!
Obama-stacked activist liberal courts are ruling the wrong way on lots and lots of issues. How can right-minded judges rule that Oklahoma has to provide wholesale abortion of babies when it is against the U.S. and Oklahoma Constitutions which protect life? Why do we have no say in it, yet other states go against federal law, legalize marijuana, and get by with it? Divisive!
The border has to be secured. Left-wingers including some Republicans, like Sen. McConnell, are refusing to do it. My own frustration with them is beyond my ability to express it. All my friends feel the same way. Again, divisive! Meanwhile the media, AOC, and her minions divide us more by lying about conditions.
Caring for the sick and the very young require up to 45% of Customs and Border Protection manpower. Illegal border crossing numbers of 676,000 in the last 6 months and 144,000 in May are overwhelming.
We believe that Trump is doing everything he can on the border, and he is doing it right while his hands are tied by a divisive Congress. How can we unite with each other over such differences while the left fuels the fire and digs in their heels for selfish motives? Obviously, they do not care about the future of this country.
These are but a few examples of what I feel is REALLY causing the division. The media mentioned above are extremist left wing. They divisively punch Trump first, and he hits back in self -defense. Good for Trump! He has a backbone! These divisive media are on the wrong side on all the above issues and more, and their crippling actions are terribly, terribly unfair to the rest of us. I hope this helps us to better understand each other regarding our being so divided in this country.
Ken Moore
Oklahoma City, OK
A Governor Keeping Promises
On July 6 there appeared in the daily newspaper a story, on Page A-9, carrying the headline: "Stitt bars state agencies from hiring lobbyists." Credit was given to Keaton Ross of The Oklahoman. As an explanation for the location, the Tulsa World now, they reported, doing the printing for the Oklahoma City paper and often each carries stories by the reporters for the other. The Sub-Head read: "EXECUTIVE ORDER – He calls the practice "inappropriate use of state funds." How about that? It has been going on for decades, against the will of those of us believing in propriety in the use of State tax funds!!
Imagine that, a top State elected official who is trying to fulfill his campaign promises and has some sympathy and consideration for his overtaxed constituents, the whole state population! While some may claim that he may be emulating the example of PRESDT-45 it appears to me that he is really sincere in his efforts to ease the burden and lower the tax load in the State. The result of a successful carrying out of such a program could very well bring about a substantial boom in the economy of the State of Oklahoma.
Unfortunately, it appears that there is a rather substantial "deep state" determined to maintain it's power and existence at the Oklahoma Capital, just as is trying to block Trump in Washington. In the last few decades there have been passed efforts toward that end in the form of "term limits" for the elected officials to emulate the long time four, now eight, year term limit on the Governors. Unfortunately term limits have no effect on the "bureaucrats that enjoy the protection of the State civil service statutes" that make it more difficult to replace those who exist to enhance their own power and benefits.
The story states that Gov. Stitt filed an Executive Order on July 5 "barring state agencies from hiring outside lobbyists as long as he remains in office." It would seem that it would be unlawful for one governor to attempt to prevent, by order, any action by a succeeding governor. Further it stated that he had filed another Executive Order in January requiring all State agencies to file a list of every lobbyist each had hired and the terms of their contract. It also prohibited these agencies from renewing or entering into a lobbyist contract through the current fiscal year. The story stated that there had been "$1.48 million" of such contracts running until the end of the fiscal year. As a late U.S. Senator from Illinois, Everett Dirkson (R), once stated several decades ago: "a million here and a million there and pretty soon you are talking some real money."
Frankly, it is pleasing to me to learn the Gov. is taking these steps to, hopefully, reduce some of the gross waste in spending that seems to be endemic in government at all levels. My memory is that Oklahoma budgets in the 1940-1960 era were in the tens to hundreds of millions of dollars, and now they are in the billions. Also the number of buildings at the Capital has grown from one or two to more than I have been down there enough to count. Of course, as the staff of any organization is increased so is the need for space for those added employees to work.
Only three agencies were mentioned by name. Two, the Lottery Commission and the Turnpike Authority seem to me to be self-funded and perhaps not spending tax dollars, and so it might be said that their contracting with lobbyists would be different. However, in my mind the state employees should not be spending money from either source for outside representatives to the Legislature in attempting to sway legislation that could very well be counter to what is best for the population. It is rather obvious that whatever the staff members want is for their benefit and not necessarily of any benefit to those of us who are the ultimate "stockholders"
All in all it is hopeful to have both a President and Governor who are acting as if they really do care for the citizens who elected them. If we can just find a way to get more like them to be in leadership in the Congress and Legislature it will really become a better life. Also, if somehow the nasty, mean-mouth, and totally lacking in truth, screaming and violence coming from the opposition could be stifled, things would become more like it used to be before many running around today were born.
Robert W. McDowell, Jr.
Broken Arrow, OK