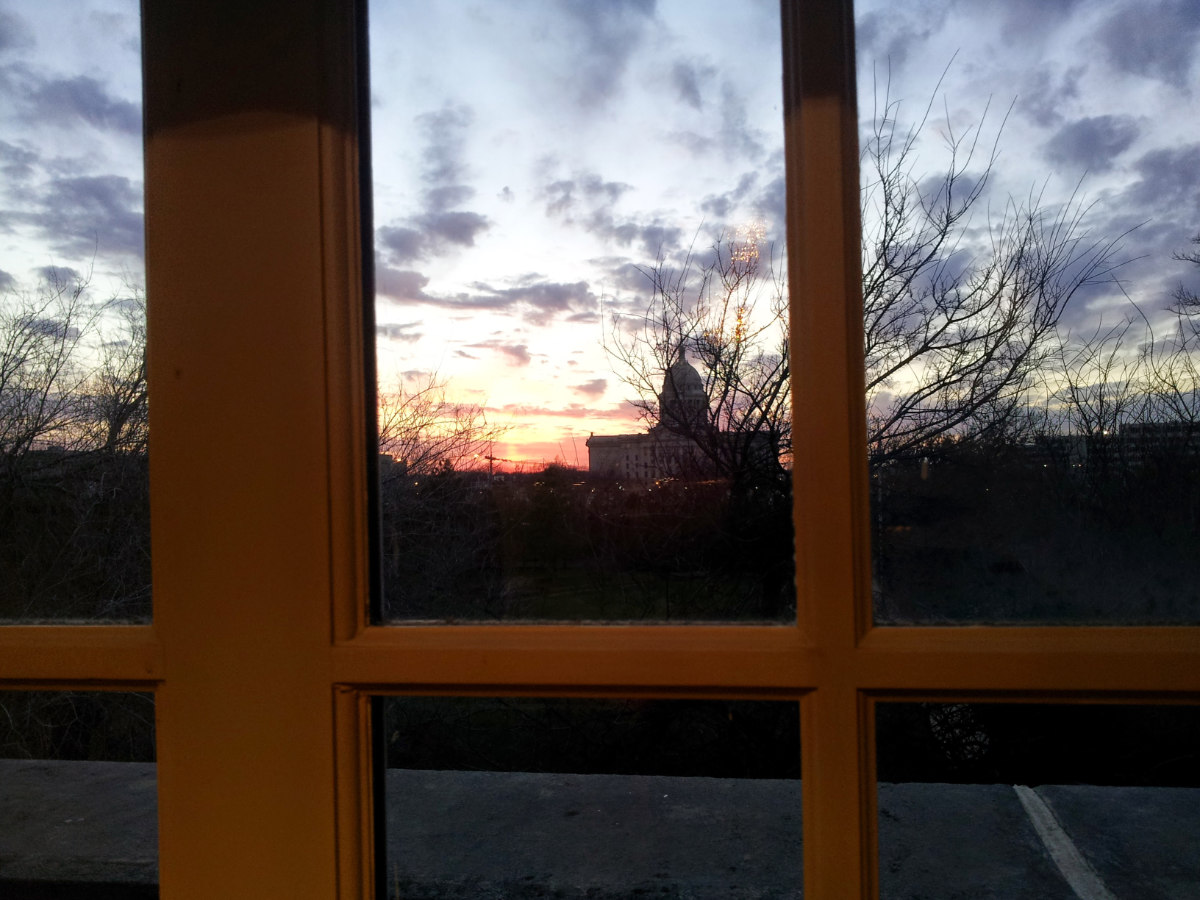 column
The Lesson of David Boren
By Steve Byas
I remember when David Boren first emerged on the political scene in Oklahoma, running a long-shot race for governor. Fellow Democrat David Hall was the incumbent, but immersed in scandal, and Boren dubbed his own campaign effort the Boren Broom Brigade.
At the time, I liked most of what I heard from Boren. He seemed like a reformer, and pretty conservative. His term as governor seemed to solidify that moderate-conservative image, and he is to be commended for getting rid of the inheritance tax between spouses in Oklahoma.
He is also to be commended for much of he what he did at the University of Oklahoma during his 24 years at the helm. The campus is certainly more attractive now than when he began his tenure in 1995. He dramatically increased the donor base – from 18,000 to 110,000. But even here, we see a hint of the hubris that eventually besmirched his historical reputation. Manipulation of giving statistics in order to get OU a higher ranking among American universities is certainly nothing to be proud of.
At an on-campus book signing a few years back, I told him that he had a dream job, and I could not understand why anyone would want to be a U.S. Senator, when one could be president at O.U. He agreed with my assessment.
Mounting accusations forced his resignation from any continuing relationship with the university – and he had to give up all the multiple privileges that went with being a former president of OU. He had to give up his title as president emeritus, stop teaching a class, is no longer allowed to speak on behalf of the university in any capacity, may not have an administrative assistant, a campus office, or even a reserved parking space.
Worst of all, he had to give up his four football tickets.
Insofar as his whether he is guilty of the allegations brought against him, I am inclined to give Boren his due process, and allow him the presumption of innocence.
The trouble is, Boren was not willing to afford due process to others, in multiple cases. When some fraternity boys decided to make a racist video, instead of allowing them any due process, Boren chose to appeal to the mob, and not only kick out those young men, he closed down the entire fraternity. In an especially cruel stroke, he gave the fraternity members – whether they were in the video, or in most cases not – only a few days to clear out of their fraternity house, moving out personal possessions during a driving rainstorm.
If we don't believe in due process for those with whom we strongly disagree, we really do not believe in due process.
In another example of his ignoring the presumption of innocence, when OU linebacker Frank Shannon was accused of sexual harassment, Boren ordered him suspended from the football team for a year, probably ruining the young man's pro prospects. He did this despite the decision of the local district attorney that there was not enough evidence to proceed with a case against Shannon. Shannon denied his guilt – but no matter, Boren spoke and Shannon was gone from the team.
Boren certainly indicated that he had abilities of omniscience. When an OU student blew himself up with a homemade bomb during an OU football game in 2005, Boren was able to assure the public – before local, state, or federal law enforcement had conducted their investigations – that the student had no intention of committing a terrorist act with the bomb during the game with around 85,000 fans in attendance. In fact, Boren was quite sympathetic to the young man, erecting a monument on the spot where his bomb exploded!
A Campus Full of Monuments to David Boren
Monuments to Boren himself on the campus are numerous. Regents said that they have no intention of removing a statue to Boren near the Union, nor having his name removed from buildings, streets, and just about everything else across the campus. This raises the question – I have raised it myself many times – should any person be so honored while they are still in their position as president of the university?
Of course, no employee of OU would have dared raise this question.
But Boren illustrates the truth of Lord Acton's 19th century remark that power tends to corrupt and absolute power corrupts absolutely. Not to say that Boren is corrupt – I believe in due process, as I said – but all Boren has heard for a quarter of a century is how wonderful he is, and such adoration can be intoxicating.
When Boren had his presidential dinners, he would always invite someone to speak who agreed with Boren on the chosen topic. At one dinner, he invited in his buddy, John Brennan, the CIA director. Brennan's support of the use of drones to kill suspected terrorists, without any due process certainly fit in quite well with the lack of regard of the same.
I was present at one of these dinners, when former Republican Congressman Mickey Edwards spoke affirmatively on a topic dear to Boren's heart – that party primaries should be essentially abolished, with all candidates running in what is often called a "jungle primary." Boren and Edwards both lauded the predictable results – those who emerged from such a primary would likely be more "centrist" than having to go through a primary with more ideological voters determining the nominees.
In the question session, one person asked Edwards about the Electoral College, which Edwards defended, arguing that the Founders had wisely put that method of presidential selection into the Constitution. Incredibly, Boren simply could not allow anything with which he disagreed to go unchallenged, and arose to assert why we needed to ditch the Electoral College. I remember thinking, good grief, Boren, can't you let another viewpoint be expressed besides your own? After all, I thought that universities should be about the expression of various views, but Boren routinely squashed such opposing viewpoints on the campus where he reigned supreme.
Back in the days of the Romans, a conquering general would be feted with a triumphal parade. Amid the tumultuous cheers, a person would be assigned to whisper into the general's ear. "Remember, all glory is fleeting."
Too bad there was never anyone who dared whisper that in David Boren's ear.
Steve Byas is editor of the Oklahoma Constitution newspaper. He may be contacted at: byassteve@yahoo.com