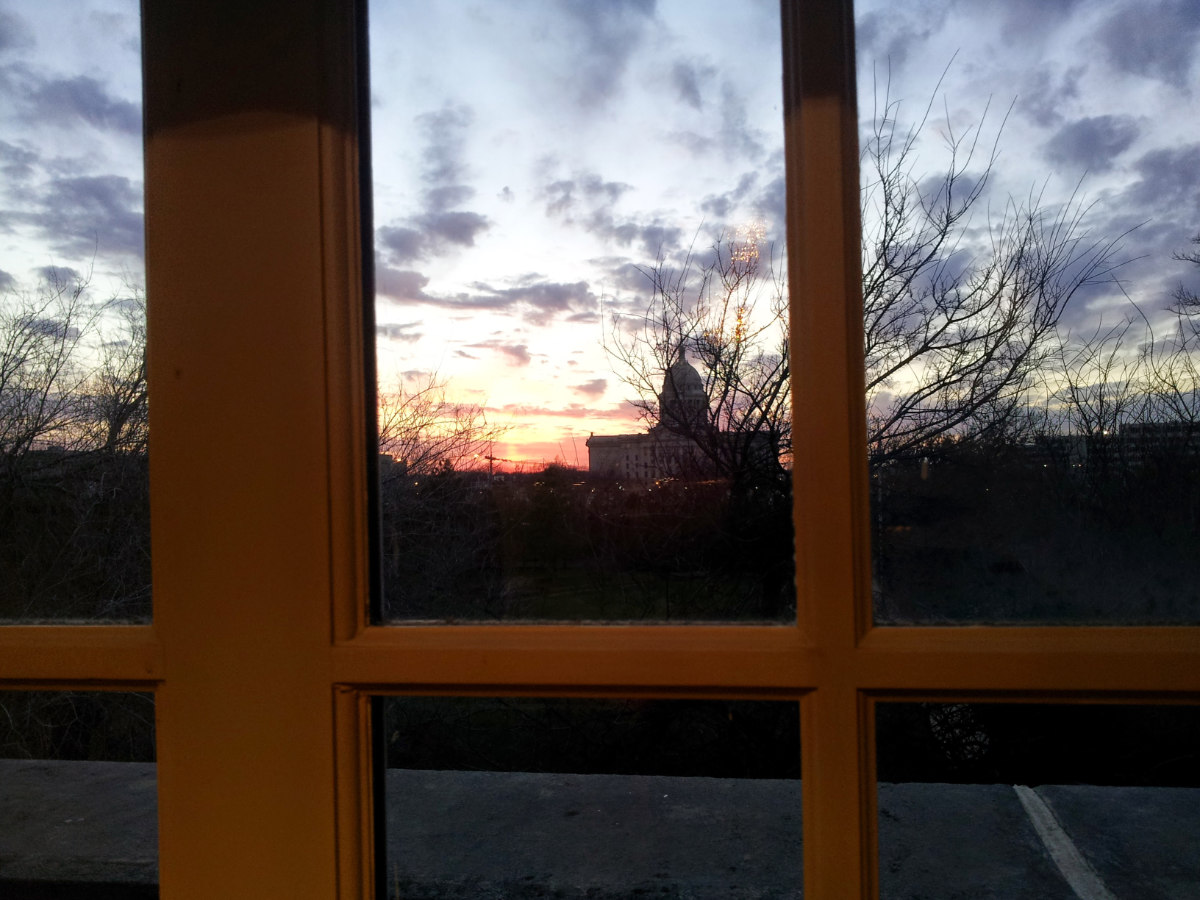 column
Hamilton Is Coming, But Im Not Going
The musical is about the life of Alexander Hamilton (1755-1804), a Founding Father and one of U.S. history's most important figures. Born in the British West Indies, Hamilton emigrated to America in 1772. He became a lieutenant colonel and close adviser to General George Washington during the Revolutionary War, was a major author of the Federalist Papers, was a New York delegate to the Constitutional Convention (1787), first treasury secretary of the United States (1789-95), and a leader of the Federalist Party, which held power from 1789 to 1801. He was shot to death in a famous duel by political enemy Aaron Burr, who was Thomas Jefferson's vice president (1801-1805).
What makes "Hamilton" so revolutionary is the first-ever fusion of American history and politics with rap and hip hop music and choreography. Reviewers praise creator Lin-Manuel Miranda for finding a way to keep younger generations interested in musical theatre and history with captivating lyrics, music and acting. The production takes attendees on an exhilarating three-hour emotional roller coaster, with songs that evoke laughter, tears, love and sadness and in the end leave audiences saying "awesome" or "wow." On Broadway alone, more than 2.2 million people have seen it, which has translated into almost half a billion dollars in gross sales. It was nominated for a record 16 Tony Awards in 2016 and won 11.
While few can doubt the ground-breaking, almost unparalleled entertainment value of "Hamilton," it unfortunately paints a misleading portrait of one of U.S. history's greatest villains. The Hamilton in "Hamilton," as described by historian Brion McClanahan in his 2017 book, How Alexander Hamilton Screwed Up America, is "the new hero of the Left, a hipster who personified the immigrant experience, pursued active central government, and championed the notion of a diverse America. All he needs is a man- bun and shaggy beard." Historian Kevin Gutzman says Lin Manuel Miranda's "Hamilton" plays up the heroic angle, essentially ignoring its subject's misdeeds. Political columnist Elise Cooper says that watching Miranda's play gives people the wrong impression of Hamilton and Thomas Jefferson. "As Hamilton's star has risen," Cooper writes in American Thinker, "Jefferson's star has fallen. In looking at the political views and policies of each man, there should be a recognition of who is the elitist and who is the one supporting the common individual."
Economic historian Thomas DiLorenzo is equally critical in his 2008 book, Hamilton's Curse: How Jefferson's Arch Enemy Betrayed The American Revolution and What It Means For Americans Today. He says the Hamilton legacy reads like a catalog of the ills of modern government:
"...an out of control, unaccountable, monopolistic bureaucracy in Washington D.C; the demise of the Constitution as a restraint on the federal government's powers; the end of the idea that the citizens of the states should be its masters, rather than the servants of their government; generations of activist judges who have eviscerated the constitutional protections of individual liberty in America; national debt; corporate welfare; and economic planning and political control of the money supply, which has instigated boom and bust cycles in the economy."
To be sure, Hamilton was a brilliant, articulate man who quickly embarked on a remarkable career after he arrived in the colonies as a teenager. He spoke at public meetings, wrote revolutionary essays, and served heroically in the Revolutionary War. He wrote 51 of the 85 articles which comprised The Federalist Papers, thereby influencing states to ultimately ratify the United States Constitution in 1788. As Washington's secretary of the treasury, he rectified the financial chaos and debt inherited from the Revolution, created the First Bank of the United States, established a rapprochement policy with Britain, and was instrumental in Thomas Jefferson's presidential election in 1800, despite their personal and political dislike of each other.
Sadly, the positives end there. At the constitutional convention, he advocated for a permanent president who would appoint all the state's governors and have veto power over all state legislation. He essentially wanted an American king, similar to the British one revolutionaries fought against. That idea, which contradicted his Federalist Paper writings, was thankfully and quickly rejected. It would have destroyed any semblance of state sovereignty and given all citizens no escape from the central government's high taxes. Hamilton responded by labeling the Constitution "a frail and worthless fabric."
In other words, the pre-1787 Hamilton was a fraud, who after ratification forever reversed course and sought to consolidate power for himself and his cronies. He said the Constitution had "implied powers" as opposed to the explicit, delegated powers that are clearly enumerated in Article 1 Section 8. While Jefferson said the government should be "bound by the chains of the Constitution," Hamilton's Constitution was seen as a rubber stamp for literally anything the federal government wanted to do. A new tax or subsidy for a favored corporation? Sure, it's implied. Start a war with France in the name of "imperial glory"? Why not… it's constitutional, in Hamilton's view.
The Whiskey Rebellion in the early 1790's, illustrates his behavior. When Pennsylvania farmers protested Hamilton's new whiskey tax as discriminatory and unconstitutional, he persuaded President Washington to send 15,000 troops to Western Pennsylvania to quell the protest, and arrest some of its leaders. He wanted to hang all of them, to prove that the federal government was supreme and that legal or not, no state or individual could resist federal power.
Thankfully, Washington pardoned all of them, to Hamilton's everlasting dismay.
Elise Cooper notes that Hamilton's autocratic notions versus Jefferson's can be viewed with their attitude toward a central bank. Jefferson worried that a Bank of North America would give a national banking elite extraordinary power and wealth over ordinary citizens. The monopolistic bank would create new money, lend it to the government to service old and new debts, and have the central government collect principal and interest from hapless taxpayers. Hamilton won this battle, as Washington signed the Bank Bill into law. "Hamilton," Brion McClanahan states, "was not going to let the original intent of the Constitution (that he helped codify), get in the way of his financial schemes or his design for centralized power in American government."
McClanahan's book shows that while Hamilton laid the groundwork for subversion of the U.S. Constitution, it took future Supreme Court justices, especially John Marshall, Joseph Story, Hugo Black, to codify virtually no constitutional limits on government powers. But Hamilton, in his view and DiLorenzo's, is the greatest villain in
U.S. history since he started it and thus paved the way for the modern welfare/warfare state under which we exist. He made it easier for future presidents, such as Lincoln and Wilson, to initiate wars without congressional consent, for the Nation's debt to balloon to $22+ trillion, for nine robed D.C. jurists to decide who we can marry and when life begins, for all states to be financially dependent on federally mandated laws for drinking age, highway speeds, healthcare coverage, education curriculum, minimum wages, workplace safety and a host of other things way too numerous to mention. Hamilton's America makes not only Oklahoma state and local political leaders less impactful than otherwise, but each and everyone of us considerably less free than the Jeffersonian framework of states rights, decentralized authority and individual freedom, which more accurately reflects the spirit of the American Revolution and the true intent of its Founding Fathers.
"Politics is downstream from culture," the late journalist Andrew Breitbart pointed out. What we see on television, at the movies, or when attending a Broadway musical, can shape our political opinions, and ultimately our votes. Since most entertainment has a profound leftist bias, more people undoubtedly vote that way than would otherwise.
Bear that in mind if you go see "Hamilton." Enjoy its enormous entertainment value, but don't be fooled by its often misleading celebration of an American anti-hero.
Tim Bakamjian is an independent real estate broker and investor living in Tulsa. He holds a bachelor's degree in political science from Kenyon College in Ohio and a bachelor's in journalism from the University of Tulsa. He's married with one grown child. Political and economic issues have been a life-long interest. He may be contacted at: tbakamjian@gmail.com