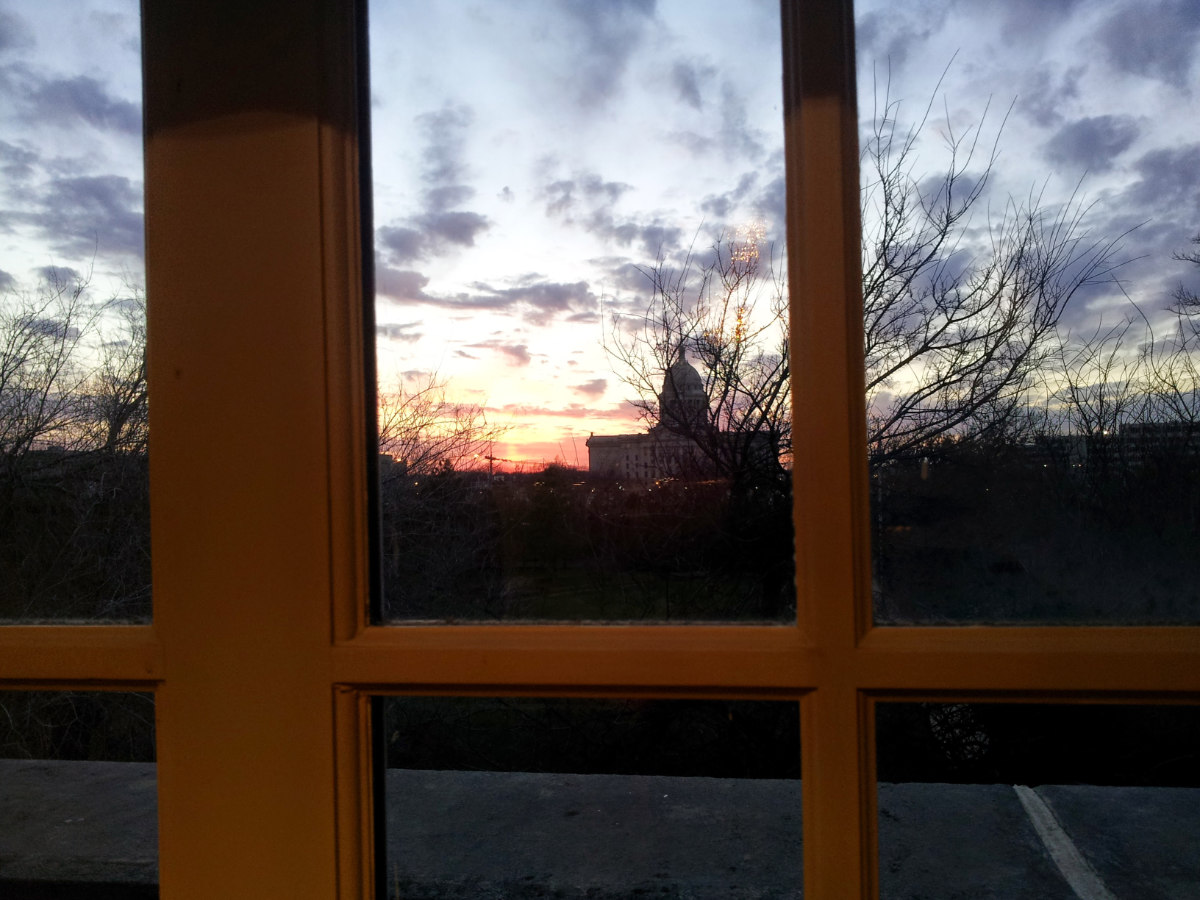 tidbits
Tidbits for Fall 2019
New Oklahoma Cherokee Congresswoman
Chuck Hoskin Jr., the new Principal Chief of the Cherokee Nation, announced his intention to appoint Kimberly Teehee as the Cherokee Nation's first-ever (non-voting) delegate to the United States House of Representatives. The Cherokee Nation has long claimed that it was owed a Representative in Congress due to an 1835 treaty with the United States government, but it has never attempted to seat a representative until now. Hoskin, a Democrat, is a former member of the Oklahoma Legislature who was term-limited and could not run for reelection last year. Teehee, is a native of Chicago, and is a former lobbyist who served as the White House Senior Policy Advisor for Native Affairs under President Barack Obama. She has served as the Vice President of Government Relations for Cherokee Nation Businesses since 2014.
Turnpike Honors Oklahoma Native American Tribe
The Oklahoma Turnpike Authority (OTA) Board of Directors voted to approve the Kickapoo Turnpike as the official name of the Driving Forward initiative's Eastern Oklahoma County corridor construction project at its monthly Board meeting in September. "We are honored to recognize the Kickapoo Tribe through the naming of the Kickapoo Turnpike," said Oklahoma Secretary of Transportation and OTA Executive Director Tim Gatz. "Much thought and consideration went into the opportunity to name this current construction project. The Kickapoo name both reflects and will bring awareness to Oklahoma's strong Native American culture to all who travel this turnpike." Targeted for completion in late 2020, the Kickapoo Turnpike will connect I-40 and I-44 (Turner Turnpike) in Oklahoma County. The new 21-mile stretch of road is intended to help alleviate current traffic congestion and increase safety by reducing the number of vehicle collisions and fatalities in the Oklahoma City metro area.
New DPS Commissioner
Following the retirement of Rusty Rhoades on September 2 as the Commissioner of the Department of Public Safety (DPS), Gov. Kevin Stitt appointed John Scully as the new DPS commissioner. Scully enters this role with a proven law enforcement and leadership record, most recently as the director of the Oklahoma Bureau of Narcotics and Dangerous Drugs Control (OBNDDC). "John Scully is an experienced public safety professional with a reputation for building robust teams and leading with strength and honor," said Gov. Stitt. "Scully comes at a critical time as the agency is in the midst of growing its workforce and strengthening front line services that keep our highways and communities safe. The men and women of DPS have established a legacy of serving Oklahomans with pride and excellence, and I am confident Scully will build upon this tradition and culture."
Prior to Scully's appointment to the OBNDDC Commission in February 2016, Scully was employed by the Oklahoma City Police Department where he served in many capacities over 32 years, including his last eight years as deputy chief. Scully earned a Bachelor of Arts in the Management of Human Resources and a Master of Science in Management from Southern Nazarene University. He is a graduate of the FBI National Academy in Quantico, Virginia, the Police Executive Research Forum in Boston, Massachusetts and the DEA's Drug Unit Commander Academy in Quantico, Virginia. Scully is also a graduate of Leadership OKC and Oklahoma Municipal Leadership.
"As a former Oklahoma State Trooper, I know that John Scully is the right person to lead this agency," said Secretary of Public Safety Chip Keating. "A man of integrity, impeccable law enforcement background and proven leadership ability, I look forward to working closely with him to accomplish the Governor's agenda of making Oklahoma a Top 10 State." The Commissioner of Public Safety is a position that requires State Senate confirmation.
REAL ID Extension
The U.S. Department of Homeland Security has granted the state of Oklahoma what is expected to be its last extension to the implement REAL ID. The extension runs to September 18, 2020, and the Oklahoma Department of Public Safety (DPS) expects to be fully REAL ID compliant by next August, just ahead of the expiration. Oklahoma is one of four states that is not in REAL ID compliance. DPS Commissioner John Scully said that his agency is working to make the process to obtain a REAL ID compliant drivers license as easy as possible for Oklahomans, and expects DPS to begin issuing REAL IDs beginning April 30, 2020. Approximately 2.8 million Oklahoma IDs will need to be updated. A REAL ID, or a valid U.S. passport, will be necessary to board commercial aircraft and enter federal buildings and military bases after the extension expires. Until that time, Oklahomans can continue to use their existing drivers license for same purpose.
Congress passed the REAL ID Act in 2005 to make driver's licenses harder to forge. Oklahoma legislators in 2007 passed a bill forbidding the state from meeting provisions of the act, due to privacy concerns about the collection of data. Lawmakers in 2017 passed legislation that was signed by Gov. Mary Fallin, which allowed state officials to begin work on building a compliant system. That included training tag agents and creating a centralized office to handle card manufacturing and storage. There are 43 total requirements that must be met by states to be in full compliance. Oklahoma currently is in full or partial compliance with 42 of those requirements, and only non-compliant on one. The one non-compliant is the final certification letter that the state can't complete until it has the system in place to issue the documents.
State IT Recognition Awards
The National Association of State Chief Information Officers announced in October the State IT Recognition Awards finalists of 30 information technology initiatives in 10 categories. Oklahoma made the list for its videoconferencing solution reducing time and cost for citizens and the Department of Human Services (DHS). "The NASCIO Awards showcase state government technology initiatives that exemplify innovation and best practices, support public policy goals and provide cost-effective services to citizens," said Bo Reese, Oklahoma chief information officer with the Office of Management and Enterprise Services (OMES). "It is an honor to be recognized on a national scale for our progress with digital modernization."
The Oklahoma DHS videoconferencing solution benefits statewide training, meetings and administrative court hearings by permitting DHS staff, Oklahoma judges and Oklahoma citizens to participate remotely from a PC or mobile phone from any location. "I'm proud of the DHS team for updating its services and I appreciate the collaboration between DHS and OMES to make this possible," said OMES Deputy Director Steven Harpe. "Nearly one-third of all Oklahomans receive DHS services and increasing DHS employees' time to dedicate to Oklahoma citizens is immeasurable."
ODOT Eight-Year Construction Work Plan
In October, the Oklahoma Transportation Commission approved the ongoing ODOT Eight-Year Construction Work Plan (totaling nearly $6.5 billion for Federal Fiscal Years 2020-2027) and the accompanying $482 million Asset Preservation Plan for projects from 2020-2023. Commissioners also approved nearly $1 billion for the Five-Year CIRB Plan for State Fiscal Years 2020-2024. Highlights of the Eight-Year Plan include 1,396 total projects with 657 bridge replacements or rehabilitations, 780 miles of shoulders improved on two-lane highways, 3,131 lane miles improved to a state of good repair, and continued reduction of the state's 132 remaining structurally-deficient bridges. There were 1,168 bridges rated as structurally deficient in 2004 (ODOT is responsible for 6,800 bridges statewide). The CIRB Plan also will address 375 county bridges, of which 179 are structurally-deficient and more than 800 miles of county roads. Twenty-nine of the refurbished bridges will utilize recycled beams from the former I-40 Crosstown Expressway. Each of the plans is available for viewing at odot.org.
Gov. Kevin Stitt is looking for each agency to show taxpayers how their dollars are being spent and the Eight-year Plan has been praised as a way of achieving performance measures as well as being accountable and transparent to the public. "The metrics were selected to directly move the needle in three key areas," Secretary of Transportation and ODOT Executive Director Tim Gatz said. "First, we must continue to replace and address bridges, not only to finish tackling structurally deficient bridges, but also to maintain good standing and stay ahead of the needs of our aging infrastructure. Second, we must improve two-lane highways with deficient shoulders to provide an added layer of safety when driver errors occur. And third, we must improve pavement conditions to increase safety as well as lower vehicle costs to the driving public. If we apply ourselves to these goals, we can make Oklahoma a 'Top 10 State' in these categories."
State Board of Education Budget Request
On October 24, the Oklahoma State Board of Education approved a Fiscal Year 2021 budget request of $3.29 billion for common education, an increase of nearly $220 million over last year. The request seeks to reduce class sizes and hire additional teachers and school counselors. "This proposed budget reflects the real needs of Oklahoma students," said Joy Hofmeister, the State Superintendent of Public Instruction. "We have made great strides in teacher pay and must now continue our investment in classrooms and student support. This budget request will help us reach the goals outlined in our 8-year strategic plan, Oklahoma Edge." This year's request includes an increase of $117.9 million to the state funding formula, to be used to hire additional teachers to reduce class sizes. Rising health insurance benefit costs for school teachers and staff account for an additional $32.8 million.
The budget request also includes $19 million for a School Counselor Corps, which Hofmeister says is a critical investment due to the state's high student-to-counselor ratio, which, at 421-to-1, far exceeds the 250-to-1 recommendation by the American School Counseling Association. The corps will assist in providing the supports students need in elementary, middle and high school and will help meet the requirements for successful implementation of Individual Career Academic Planning, or ICAP. Beginning this school year, ICAP is a graduation requirement for all ninth-grade students. It is claimed that Oklahoma has the highest incidence of childhood trauma in the country, including family violence, substance abuse and other challenges that adversely impact learning. The School Counselor Corps will be instrumental in supporting students who have experienced similar hardships. The FY21 budget request also includes an additional $42.6 million for Support of Students and Teachers, a line item that directly impacts classroom programs and investments.
School Safety Grants
On October 24, State Superintendent of Public Instruction, Joy Hofmeister, announced that the Oklahoma State Department of Education (OSDE), in partnership with the Oklahoma Office of Homeland Security and its subsidiary, the Oklahoma School Security Institute (OSSI), received three federal grants of more than $1.7 million to strengthen safety, security and mental health initiatives in public schools statewide. "For students to learn, they must first feel safe," said Hofmeister. "These grants will support violence prevention efforts in our schools. By working to keep schools safe, we are giving kids the opportunity to thrive and reach their full potential in a positive learning environment."
The U.S. Department of Justice (DOJ) awarded OSDE $996,855 over the next three years to create and train a state Crisis Team. The team will consist of two new state-level positions – a licensed school counselor and a school psychologist plus a Strike Team of 20 existing OSDE employees. The Crisis Team will be deployed during school emergencies and provide guidance to schools on identifying students who may need additional behavioral health supports or mental health interventions.
In a second grant, OSDE received $498,915 to hire a full-time anti-bullying program specialist to implement school-based prevention and intervention strategies and support Oklahoma parents whose children have been victims of bullying. The grant will also fund a regional representative to assist school districts in completing a risk and vulnerability assessment. This specialist will be housed at OSSI.
The DOJ also awarded OSDE with $250,000 over the next three years to implement a mobile phone app that will allow for real-time anonymous reporting of violence and threats. This app will work in conjunction with the Oklahoma Fusion Center's telephone tip line, which has received a low volume of calls since 2014 and none from students. The new phone app will allow for anonymous, two-way communication, images and video to be sent 24 hours a day.
Legislative Pay Raise
On October 15, the Oklahoma Legislative Compensation Board voted to increase the pay of Oklahoma legislators by 35.6 percent. This is the first pay increase for legislators in 20 years. The pay to members of the Oklahoma House and Senate will increase to $47,500 from $35,021. The raise will not go into effect until November 18, 2020. The increase passed the panel by a vote of 7-2. The increase came two years after the same panel, but with an entirely different membership, cut legislative pay to $35,021 from $38,400, which had been on the books since 1999. The board unanimously voted to raise leadership stipends. The stipend for the House speaker and Senate president pro tem will rise to $17,932 from $16,300. Other leaders will see the stipend rise to $12,300 from $11,200.
The nine member panel has five members appointed by Gov. Kevin Stitt. Two members were appointed by the leader of the House, and two members were appointed by the leader of the Senate. The salary does not include benefits, or per diem for travel to the capitol for legislators in outlying districts. Panel members expressed concern about the need to attract quality lawmakers and about the public perception of a pay hike. Member Brandon Long said if the pay is kept low, then those right out of college, at the end of their career, or the wealthy will be the only ones attracted to serve.
Bill to Preempt Red Flag Laws
Sen. Nathan Dahm (R-Broken Arrow), has filed Senate Bill 1081 to push back against any proposed red flag laws coming from the federal government. The bill, titled the "Anti-Red Flag Act," would preempt all current or future proposed red flag laws coming from Washington D.C. and make them null, void, and of no effect in the State of Oklahoma. The bill also would prohibit any state or local entities from accepting federal funds to try and entice state agencies into implementing infringements on Oklahoma citizens' Constitutional rights. Red flag laws allow an individual's firearms to be confiscated following nothing more than an anonymous accusation from either a family member or a law enforcement officer, directly violating at least four amendments to the Constitution. Such laws have already been passed in 17 states and Washington, D.C. Additionally, several governors (Republican and Democrat) have recently jumped on board.
"The Second Amendment is abundantly clear that it is an individual right to keep and bear arms. And it is necessary to keep a free state. Oklahoma has a responsibility to protect our citizens' rights from anyone who would try to infringe upon them," Dahm said. Dahm noted that in Oklahoma there are legal processes for those who are adjudicated as a threat to themselves or others. . "In America, we learn from an early age that we are presumed innocent until proven guilty beyond a shadow of a doubt. We have due process protections enshrined in our Constitution. Red flag laws violate all these principles, violate numerous constitutionally protected rights, and set a dangerous precedent." SB1081will be available to be heard when the next legislative session begins in February 2020.
Ruling on Fort Collins Topless Case
On September 30, Oklahoma Attorney General Mike Hunter released a statement concerning the 10th U.S. Circuit Court of Appeals decision regarding public nudity. The ruling from the court addressed a Fort Collins, Colorado city ordinance that prohibited women from going topless in public, after two women sued the city in 2016, arguing that the rule violated their equal protection rights. The 10th Circuit has jurisdiction over federal cases from Utah, Colorado, Wyoming, New Mexico, Kansas and Oklahoma. Hunter said the ruling does not automatically invalidate local and state laws in Oklahoma. "The Tenth Circuit's preliminary decision in the Fort Collins case – a case that has now ended without a full adjudication – does not change local and state laws in Oklahoma on the subject," Hunter said. "The majority of courts around the country that have examined this issue have upheld traditional public decency and public nudity laws. These courts have recognized that states and political subdivisions have a legitimate interest in prohibiting public nudity as traditionally defined."
The 10th Circuit's ruling conflicts with a May ruling by the 8th U.S. Circuit Court of Appeals, which upheld an ordinance in Springfield, Missouri that bans women from exposing their breasts in public. Also, a 2017 ruling in the 7th U.S. Circuit Court of Appeals, upheld a topless ban on women in Chicago. In that ruling, the 7th Circuit relied on a U.S. Supreme Court case upholding laws prohibiting nude dancing stating that "public indecency statutes were designed to protect morals and public order" and local communities may express "societal disapproval of nudity in public places and among strangers." The U.S. Supreme Court denied review of the 7th Circuit's decision upholding Chicago's public nudity laws. Similar rulings upholding the constitutionality of public nudity laws have also been issued by 2nd, 4th and 5th Circuits, as well as courts in New Hampshire, Tennessee, Massachusetts, Alabama, Arizona, Texas, Florida, New Mexico, Mississippi, Rhode Island, New Jersey and Minnesota.
The 10th Circuit's ruling made preliminary conclusions about the Fort Collins ordinance, but did not decide the law's ultimate constitutionality. Because the Fort Collins ordinance was repealed, the 10th Circuit's ruling likely cannot be appealed to the U.S. Supreme Court. In conclusion, the 10th Circuit's ruling is not binding on Oklahoma state courts.
Abortion Pill Reversal Law Blocked
An abortion facility in Tulsa, with the help of the Center for Reproductive Rights, persuaded an Oklahoma County Judge to issue a temporary injunction against an abortion pill reversal law. On October 23, Judge Don Andrews said that he wanted to hear additional arguments at trial before allowing the law to take effect. The law was supposed to go into effect on November 1. Oklahoma would join Arizona, Arkansas, South Dakota, Utah, Idaho, North Dakota, Nebraska, and Kentucky as states with abortion pill reversal notification laws. The pro-abortion group, which brought the lawsuit on behalf of Tulsa Women's Reproductive Clinic and Dr. Alan Braid, paints the new law as a violation of free speech rights because it forces doctors to tell patients that medication abortions may be reversible. Oklahoma Attorney General Mike Hunter released a statement on the temporary injunction, saying: "The judge didn't rule on the merits of the case and only decided to retain the status quo moving forward, pending more evidence. The state remains committed to defending this law that requires doctors to inform women they can opt to reverse the process of a medical abortion."
Senate Bill 614, by Sen. Julie Daniels (R-Bartlesville) and Rep. Mark Lepak (R-Claremore), provides that an abortion patient be given information during the informed-consent process about the possibility of reversing the intended effects of a medication (chemical) abortion if the mother changes her mind. Chemical abortions have overtaken surgical abortions as the method preferred by the abortion industry for taking a child's life. In Oklahoma, 53% of all abortions are such abortions, which involve a two-step drug process. The first abortifacient drug, mifepristone (RU-486), is given at the abortion facility. The second drug, misoprostol, is taken 24-48 hours later, usually at home, to expel the unborn child and complete the abortion. Medical science has developed a method for reversing the effects of a medication abortion and saving the life of the unborn child when only the first drug has been ingested by the mother. To date, over 500 babies have been saved by the Abortion Pill Reversal protocol, which involves the administration of progesterone. The bill passed the Oklahoma Senate 39-8 on March 5 and was approved by the House 74-24 on April 16. On April 25, Gov. Kevin Stitt kept his campaign promise to sign any anti-abortion bill which reached his desk. It was one of the ten bills included in this year's Oklahoma Conservative Index rating state legislators.
Oklahoma's Overreaching Courts
A new 1889 Institute publication, "Taming Judicial Overreach: 12 Actions the Legislature Can Take Immediately" fulfills a promise from Ben Lepak, 1889 Institute's Legal Fellow, to publish a list of statutory court reform recommendations. That promise was made in a previous report, "Legislators in Black Robes: Unelected Lawmaking by the Oklahoma Supreme Court," a study that showed how the court often acts as an unelected legislature. Although four specific recommendations were included in the previous paper, with one that would require amending the constitution, other statutory reforms are possible. These are explained in detail in the new paper; these reforms include:
1. Eliminate the Judicial Nominating Commission's (JNC) role in filling vacancies for all courts below the Supreme Court.
2. Remove the Oklahoma Bar Association (OBA) from the process of selecting JNC members.
3. Re-organize the Court of Civil Appeals to create a true intermediate appellate court.
4. Make the JNC subject to the Open Meetings Act.
5. Ban lobbying of the Legislature by members of the Supreme Court and employees of the Administrative Office of the Courts.
6. Limit Public Interest Standing.
7. Establish rules for recusal of justices from cases, and prescribe procedures for appointing special (substitute) justices.
8. Add "improperly exercising the powers of the legislative branch" as a ground for impeachment of a Supreme Court justice.
9. Implement a term limit for Supreme Court justices.
10. Require additional information to be reported by the judicial branch annually for purposes of oversight.
11. Make the Supreme Court subject to the Open Records Act.
12. Require the Supreme Court to Maintain a More Easily Accessible Docket.
In explaining his reason for proposing these reforms Ben Lepak said, "The Oklahoma Legislature need not sit idly as the Supreme Court whittles away at the Legislature's legitimate constitutional authority, but can take immediate action without having to go to the voters to amend the constitution." Lepak went on to say, "The Legislature, as the people's legitimate representatives in government not only can take these actions, but owe it to their constituents to do so, and must if they are to uphold the Rule of Law."
The 1889 Institute is an independent Oklahoma think tank committed to state policy fostering limited and responsible government, free enterprise and a robust civil society. The publication, "Taming Judicial Overreach: 12 Actions the Legislature Can Take Immediately" can be found on the nonprofit's website at https://1889institute.org/govt-profiteering.
New Oklahoma Supreme Court Judge
On September 17, Gov. Kevin Stitt announced the appointment of Judge M. John Kane, IV to the Supreme Court of Oklahoma. Kane's appointment fills the vacancy for District 1 created by the retirement of John F. Reif. Kane was one of three applicants provided by the Judicial Nominating Commission for the governor's selection. This is Governor Stitt's first appointment to the state Supreme Court."My great-grandfather was a framer of our State Constitution, and it is truly an honor to be selected to stand as a defender of this treasured deposit of wisdom," said Judge M. John Kane, IV.
Judge John Kane has served Osage County as District Judge for the 10th Judicial District since 2005. During his 14 years on the bench, he has presided as a judge in tens of thousands of cases, and he has served in a number of other capacities to include as president of the Oklahoma Judicial Conference from 2013-2014, as presiding judge-elect of the Northeastern Judicial Administrative District in 2019, and as presiding judge of the Oklahoma Court on the Judiciary in 2019. Kane began practicing as an attorney in 1987 at Kane, Kane & Kane Law Offices, P.C., a law firm founded by his father and grandfather in Pawhuska, Oklahoma. During this time, he also served as an administrative law judge for the Department of Human Services-Child Support Division from 1999-2005 and as an assistant district attorney from 1987 to 1989. Kane received a B.S. in agricultural economics and accounting from Oklahoma State University in 1984 and a J.D. from the University of Oklahoma College of Law in 1987. Kane and his wife, Cynthia, have been married for 33 years and have four children.
Nomination of Western District of Oklahoma Judge
On October 3, President Trump nominated Bernard M. Jones to serve as Judge for the U.S. District Court for the Western District of Oklahoma. Jones currently serves as a United States Magistrate Judge on the Western District court. Jones was previously a District Judge for the Seventh Judicial District for the state of Oklahoma. He served as an Associate Dean for Admissions and External Affairs and Assistant Dean for Admissions at Oklahoma City University School of Law. Jones earned his law degree from Notre Dame in Indiana. He hails from Oklahoma City and graduated from Bishop McGuinness Catholic High School.
Sen. Silk Running for Congress
State Sen. Joseph Silk (R-Broken Bow), announced he will enter the 2020 Republican primary in the 2nd District against four-term incumbent Congressman Markwayne Mullin. "One of the things conservatives want to see, here and nationwide, is for (members of Congress) to go up there and actually do something," said Silk, who is a Broken Bow resort property manager. Congressman Mullin was criticized last year for seeking a fourth term after pledging not to when he first ran for the seat. Mullin has not formally announced reelection plans, but is expected to announce for reelection. Mullin is expected to have a big financial and name recognition advantage over Silk.
Silk said he decided to leave the Legislature because of its "very liberal" leadership. "I have come to the conclusion my energy and efforts will be best … utilized elsewhere." Silk says the current leadership of the state Senate is very moderate. During his five years in the Senate, Silk has been known for his strong conservative positions on abortion, gun legislation, and taxes. Those positions have often placed him at odds with the leadership of the Senate. Sen. Silk has a 78 percent cumulative average on the Oklahoma Conservative Index. In 2014, Silk ran in a Special Election to fill a vacant Senate seat, becoming the first Republican State Senator ever elected in Senate District 5, and the youngest member of the State Senate at the age of 27. In 2016, he ran for reelection to a full four-year term and won again. That term will expire next year.
Death of Former Sen. Gilmer Capps
Former Sen. Gilmer Capps (D-Snyder) passed away on August 27, 2019, in Oklahoma City where he was being treated at the Oklahoma Heart Hospital. He was born January 18, 1932, in Tillman County, Oklahoma, Oklahoma. He was 87. He was a graduate of Snyder High School and attended Oklahoma A&M (now Oklahoma State University) before returning to take over the Capps farm and ranch in Southwest Oklahoma. In addition to his farming and ranching, he was well known throughout the state for his service in the Oklahoma State Senate, where he served for 36 consecutive years until retiring in 2006. Capps was the "Dean of the State Senate," a title bestowed on him as the most senior senator. He had a 30% cumulative average on the Oklahoma Conservative Index, which included 28 years of his time in the Legislature.
Death of Former Senator Roger Ballenger
Former Oklahoma State Sen. Roger Ballenger (D-Okmulgee) died in late October after a battle with melanoma. He was 69. Ballenger began his public service career as a member of the Okmulgee City Council in the 1980s, and then served as an Okmulgee County Commissioner for 16 years. He was elected to the Senate District 8 in 2006, reelected in 2010, but decided not to run for reelection in 2014. He was working as Okmulgee's city manager at the time of his death. During his time in the Oklahoma Senate, he had a cumulative average of 21 percent on the Oklahoma Conservative Index.