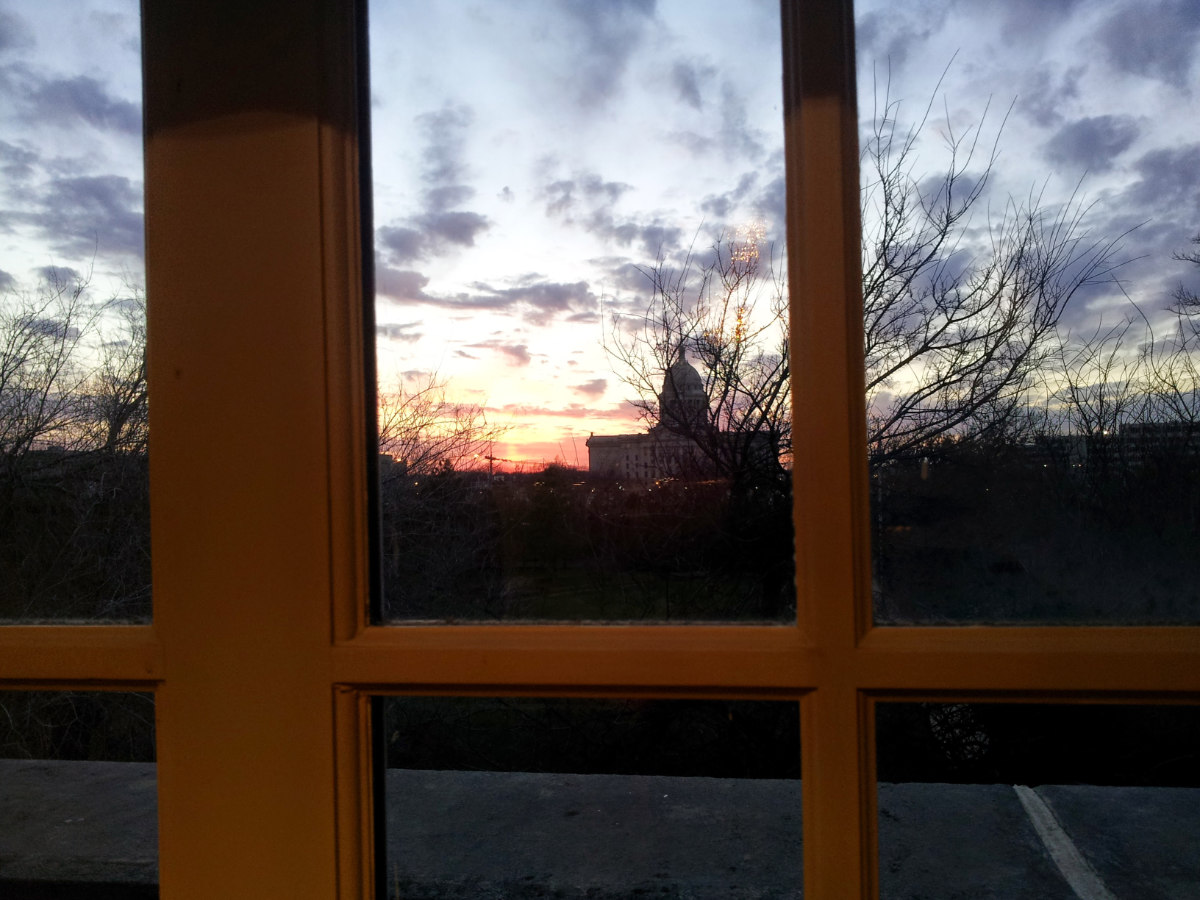 column
The Federal Page for Fall 2019
The 2020 Clown Car
The 2020 models are now on the showroom floor filled to capacity with funny Democrats more or less ready to take on Donald J. Trump!
As of this writing there are about 20 candidates seeking the Democratic nomination. According to The Leadership Institute's founder Morton Blackwell, who created The Laws of the Public Policy Process, law 29 is "You can't beat somebody with nobody." This group of candidates is amusing because they embrace fringe positions. For example, Julian Castro of San Antonio, Texas, in a debate last summer advocated for taxpayer funded abortions for transgenders. I imagine Cuba's Raul Castro could have wanted to issue a statement that he isn't related to that guy. New Jersey Senator Cory Booker reminded voters in a debate that we don't talk enough, or at all, about transgenders of color. Then there is Massachusetts senator, and Oklahoma native, (aren't you proud?) Elizabeth Warren, who after touting her Cherokee Indian heritage found out last year she is not Native American. She sent a letter recently to Homeland Security demanding transgenders at the borders be let in immediately. Transgender voters have so many good choices!
These clowns have scary positions. All want open borders and promise those who cross the borders free healthcare. They want gun confiscations from legal firearm owners, and most of them want elimination of private healthcare in favor of a government program like the Veterans' Administration's, which has worked so well for our veterans, hasn't it?
The worst of these clowns is former El Paso, Texas, Congressman Robert Francis O'Rouke, who goes by Beto, or is it Beta? He makes the other candidates seem rational. He decries that America is institutionally racist and evil; he talks about use of force to confiscate guns and removing the tax exempt status of churches unless they bow to the homosexual agenda. It is frightening he did as well as he did against Senator Ted Cruz in last year's Texas senatorial race. Once we lose Texas, we lose the country.
I will be president before any of those clowns becomes president. They can't win. (At least, I hope that is the case.) If President Trump does not allow himself to continue being his own worst enemy, he should coast to re-election. But Donald J. Trump has a propensity to get in his own way. The whole impeachment side show is an attempt to drive his poll numbers down enough so that by election day he loses. It's not going to work. Remember Morton Blackwell's law 29.
Remember, Remember, the Ninth of November!
Thirty years ago, November 9th, 1989, the Berlin Wall fell, bringing about the conclusion of the Cold War. A politically and economically exhausted Soviet bloc could no longer keep its people under control. The East German government allowed the gates at the wall to be opened on the evening of November 9th, 1989. Throngs of East Berlin residents ventured into the West where they were met by West Berliners, who happily greeted them.
In a little over a month after the fall of the Berlin Wall, Communist governments in five eastern European countries fell, one violently in Romania, where Nicolae Ceausescu and his wife, Elena, were shot by machine gun fire on Christmas Day. Less than a year after November 9th, 1989, the Communist German Democratic Republic (East Germany) ceased to exist, and Germany was reunited. On December 31st, 1991, the Soviet Union ceased to exist.
Prior to November 1989, Poland held elections in June, the first free elections since before World War II. In them, the Communists were routed by the electorate ten years after Pope John Paul II made his first visit to his home county after becoming Pope. What seemed like a dream to those of us in the West who love liberty, became a reality after the fall of the Berlin Wall, thanks in large part to the vision of President Ronald Reagan. Our efforts in politics often pay off; they certainly did on November 9th, 1989. Are you teaching your children and grandchildren about those events? If not, they won't learn about them.
Brexit and US
Three years ago in June, the British people voted 52% to 48% in a referendum to leave the European Union (the EU), the political organization consisting of Great Britain and other European countries, which are its nation states. They are like our American states, and the EU is like America's federal government. Because Great Britain has historically seen itself as apart from the continent of Europe and once had its own empire, there has always been a resistance to Britain's being a part of the EU. In a movement led by Nigel Farage of the United Kingdom Independence Party, who now leads the new Brexit Party, that resistance to the EU grew into what became Brexit, meaning "Britain-Exit."
Now, three years after the referendum to leave the EU passed, Britain is still in the EU with a deadline for withdrawal of October 31st, which may or may not come to pass after publication of this writing. The problem is with the British Parliament, which by its vote must approve the withdrawal, and there are too many elites in Parliament who wish to remain in the EU despite the referendum by the people to leave. Conservative Prime Minister Boris Johnson is firmly for Brexit and led the Leave campaign in 2016, but he doesn't have enough support in Parliament to make it happen. It is a political struggle between the people and the elites.
Here in the United States we are in a similar struggle. President Trump was elected in the same year as the Brexit referendum. The Democrats, and some Republicans like Utah Senator Mitt Romney and the late John McCain of Arizona, never accepted the result of his election. Our corrupt elites here have not accepted the will of the people, who by voting for Trump in 2016, voted for limited government, border controls, better trade deals with other nations, legal protection for traditional values, and non-intervention in foreign military conflicts.
And so we now have endless congressional investigations into our president and talk of his impeachment. President Trump is the leader of one side of this political struggle that the elites want to destroy. It is fitting that Nigel Farage spoke on behalf of candidate Trump during the campaign and was the first foreign political figure to congratulate President-elect Donald Trump at Trump Tower in New York City.
The 2016 election results were a rebellion against the elites, who want the rest of us to "know our place." That struggle continues, and the outcome is uncertain. Even here in Oklahoma we have a similar conflict as business leaders banded together with legislative leaders to purge conservatives in the 2018 elections. The elites had hoped to elect Mick Cornett as governor. They, alas, did succeed with the election of Leslie Osborn as Labor Commissioner over Cathy Costello.
"Socialism is the philosophy of failure, the creed of ignorance and the gospel of envy."
- Winston Churchill
Theodore J. King is an Oklahoma native. He spent the summer of 1994 at the Republican National Committee, worked at the National Right to Work Committee, and on the Hill in Washington D.C. In 1999 he worked for Congressman Kevin Brady of Texas and later at the Media Research Center in Alexandria, Virginia. He served as our Washington D.C. correspondent beginning in 2001and continues since his return to Oklahoma. He also writes online for The Daily Caller (www.dailycaller.com) and is the author of The War on Smokers and the Rise of the Nanny State.