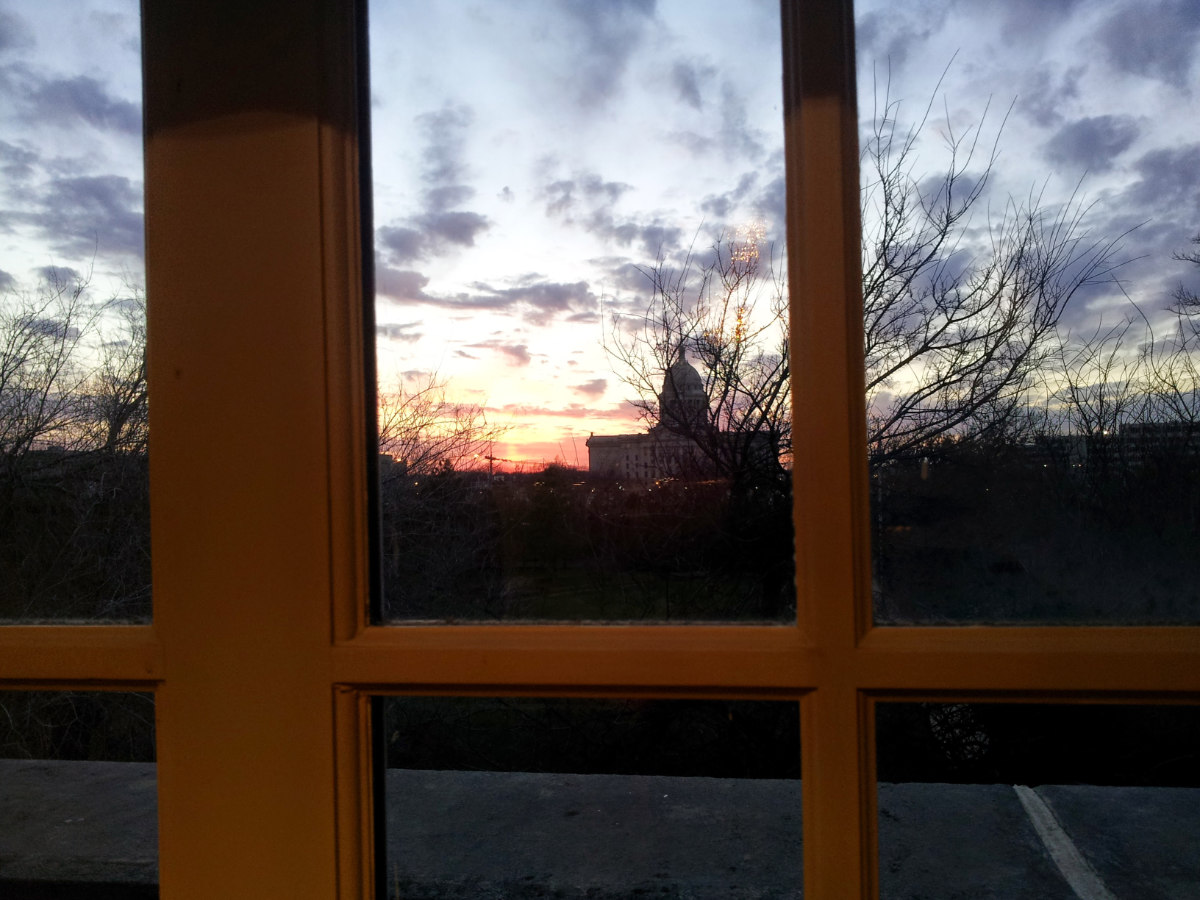 column
Trump Is Right, OK Delegation Wrong On Syria
When I saw the not-surprising-at-all vote, my hope was that maybe, just maybe, the Oklahoma delegation would see the error of past thinking (see Vietnam and 58,000 plus dead American soldiers, Iraq War and trillions wasted, 19 years and counting in Afghanistan, Obama's Libya and Syrian disasters, vast atrocities in Yemen, etc.etc) and consider that Trump's overdue fresh approach, in line with our Founding Fathers' warning against foreign entanglements, could be the first mini-step toward a more peaceful Middle East and a more MYOB America that allows these regional combatants to settle their own centuries-old conflicts.
Wrong! Of course, Kendra Horn, the ever dutiful Democrat, voted pro-war. (Terry Neese, Stephanie Bice and others running against her, please take note). But, so did Republicans Kevin Hern, Tom Cole and Frank Lucas. Only did the increasingly conservative Markwayne Mullin vote with the 60 against this minor, but perhaps game-changing, attempt to end yet another illegal, unwinnable war.
But aren't the Kurds our friends whom we're abandoning in their time of need? Well no, not exactly. For one, the Kurds in northeast Syria are Communists – either members of the YPG or PKK – who are a secular, separatist militia, the latter of which is responsible for scores of terrorist attacks against Turkey in recent years. Yes, they hate ISIS and Al-Queda jihadists, and helped us defeat the former in that region. But these Kurds were more or less contracted mercenaries, well-paid and equipped by the U.S. to help conquer a common enemy. As retired army Lt. Colonel Robert Maginnis notes in a recent column, "they were given three years to consolidate eastern Syria and feed their long-held desire to form an independent Kurdistan with other Kurds in Turkey, Iraq, and Iran. They failed."
In other words, the Kurds hijacked our fight against ISIS to feed their hopeless war for independence. Trump saw this and also realized that after years of holding their fire, the Turks were set to invade, American troops be damned. Why waste our blood and treasure on this? Go to war against a NATO ally, especially when the Kurds could make common cause with Syria and perhaps Russia to limit the atrocities and seek a lasting solution to a seemingly intractable problem? Instead, why not lend a negotiating hand between the Turks and Kurds, with the blessing of Syria and it's Russian benefactors? Arrange a ceasefire, set up a buffer zone or something at least grudgingly agreeable to all sides. Something that helps bring an end to eight years of war and 500,000 dead in Syria, yet prevents an ISIS comeback, a status not wanted by any of the warring parties.
Well, guess what? Such an approach seems to be working, much to the tail-between-the legs chagrin of the always anti-Trump left and the too numerous narrow thinkers on the right. Trump sent his A-Team of Pence and Pompeo to convince Erdogan to please give peace a chance. The result: a possibly permanent ceasefire where Kurdish fighters withdraw from a Turkish-ruled safe zone but are safely resettled in other regions of Syria. Russia and Turkey patrol this border area to prevent further terrorist uprisings, and the U.S. soldiers leave the area. A win for all sides, or as the President boldly stated, "a great day for civilization."
It's too bad Hern, Cole and Lucas couldn't see this as a possible outcome of U.S. troop withdrawal. Perhaps they're too wedded to establishment thinking to consider other options. At least ex-plumber Mullin saw thru that leaky logic. As did other Republicans, especially Freedom Caucus members. Paul Gosar (R-Az) said this:
"Instead of fighting wars for other countries and involving ourselves in proxy wars in the Middle East, we are putting America first. I say to those politicians who want more war: bring it to the floor of Congress, make your case, and let us vote. Put your position firmly on record. As for me, I've had enough of our good men and women getting killed and wounded in battles that have no valid U.S. interest at stake."
Andy Biggs (R-Az) and Matt Gaetz (R-Fla.) think Trump's strategy has potential for success because "it forces regionally interested parties to balance against each other." "A realist approach," they say, "is far more likely to bring geopolitical peace than our decades-long liberal approach."
Warren Davidson (R-Ohio) says "more wars in more places does not make America more secure. The neoconservative consensus has left America less free, less safe and burdened by unprecedented debt."
Peace is good politics too. 56% of Trump's base approves of his withdrawal. "Bring Them Home!" is the chant heard at his rallies, and is the sentiment that helped elect him in 2016. A recent poll revealed that almost two-thirds of all 9/11 vets believe the wars in Iraq and Afghanistan and the military engagement in Syria "were not worth it." A new right leaning group, BringOurTroops Home.us, led by Afghan war vet Dan McKnight, is spreading quickly with new chapters in 20 states in just its first 10 months (not in Oklahoma ... yet). Even noted neocon Lindsay Graham has reversed course, thinking Trump's Syrian strategy "just might work."
I recently saw a video of Trump in a rare emotional moment. He said the hardest thing he's had to do as president has been to call, write condolence letters or visit with the parents of fallen soldiers. I almost thought he was going to cry.
Which tells me that Syrian success could lead to much-needed troop withdrawals in Afghanistan, Iraq, Yemen and other countries too numerous to mention. And he could ride that into re-election in 2020 and a successful second term, at least on the foreign policy front.
Hopefully our local congressmen are taking note – not only for their futures, but especially, for the country's.
Tim Bakamjian is an independent real estate broker and investor living in Tulsa. He holds a bachelor's degree in political science from Kenyon College in Ohio and a bachelor's in journalism from the University of Tulsa. He's married with one grown child. Political and economic issues have been a life-long interest. He may be contacted at: tbakamjian@gmail.com