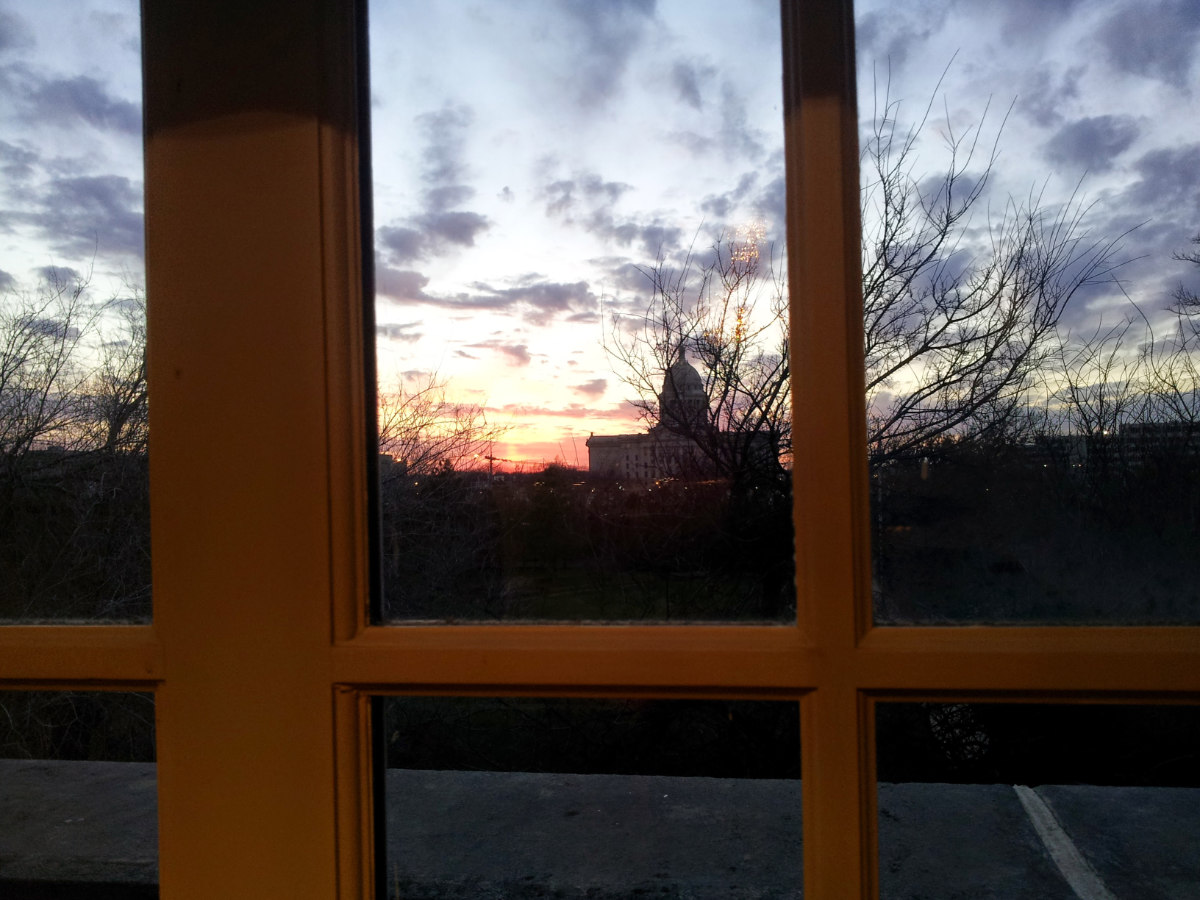 column
Congress can overturn Roe v. Wade. Heres how.
And while the pendulum of news on the pro-life issue continues to swing, the one constant that remains in the abortion debate is Roe v. Wade.
It's the one reason that, despite the best efforts of Congressmen, Senators and state legislatures, even the most modest restrictions to abortion-on-demand often fall victim to activist pro-abortion judges, who cite Roe v. Wade as an excuse to strike down any protection for unborn babies.
As a result, for 46 years unelected members of the judiciary have played God with innocent human life, inventing laws that condemn to death without trial more than 62 million innocent lives for the mere crime of being "inconvenient."
In 1973, all fifty states had some form of protection for unborn babies. But, in one fell swoop, the Supreme Court shoved abortion-on-demand down the Nation's throat by overturning laws passed by duly elected members of state legislators with the stroke of an unelected judge's pen.
For that reason, not only are states like New York free to protect abortion for any reason at any time, and even force taxpayers to pay for it, states like Idaho aren't even allowed to protect unborn life at the late date of twenty weeks.
But, as much as the Supreme Court has robbed the states and Congress of their ability to protect innocent life, Roe's armor isn't as airtight as people think. In fact, it has a significant crack that Congress can exploit.
That's where the Life at Conception Act comes in. This bill is designed to strike at the heart of Roe v. Wade by using the infamous ruling's own language against it.
The Life at Conception Act (S. 159/H.R. 616) declares unborn children "persons" as defined by the 14th Amendment to the Constitution, entitled to legal protection.
This is the one thing the Supreme Court admitted in Roe v. Wade that would cause the case for legal abortion to "collapse."
Never once in Roe did the Supreme Court declare abortion itself to be a constitutional right. Instead, the Supreme Court said: "We need not resolve the difficult question of when life begins... the judiciary at this point in the development of man's knowledge is not in a position to speculate as to the answer."
Justice Harry Blackmun's opinion in Roe v. Wade applies a previously undefined "right of privacy" which it "discovered" in so-called "emanations" of "penumbrae" of the Constitution.
But the High Court's key concession was even more striking.
Justice Blackmun admitted: "If this suggestion of personhood is established, the appellant's case [i.e., "Roe" who sought an abortion], of course, collapses, for the fetus' right to life is then guaranteed specifically by the [14th] Amendment."
The fact is, the 14th Amendment couldn't be clearer: "... nor shall any state deprive any person of life, liberty or property, without due process of law, nor deny to any person within its jurisdiction the equal protection of the law...Congress shall have power to enforce, by appropriate legislation, the provisions of this article."
That's exactly what a Life at Conception Act would do.
This bill, unlike other pro-life legislation, uses Justice Blackmun's concession that Congress can wield its power under the 14th Amendment to protect innocent life in the womb, in effect legislatively overturning Roe v. Wade.
The leadership of Senator Paul and Congressman Mooney on this groundbreaking piece of legislation combined with the activism of a growing number of grass roots pro-lifers nationwide, has resulted in a record number of original cosponsors to the Life at Conception Act in this Congress.
Now, if the rest of Senator Paul and Congressman Mooney's colleagues follow in their footsteps by cosponsoring this lifesaving bill and harness the unmatched energy of grassroots pro-life activists, the time for pro-lifers to grovel before the Supreme Court will truly be over.
Steve Antosh, originally of Shawnee, Oklahoma, is General Counsel and General Manager of the National Pro-Life Alliance, an 800,000 member, grass-roots pro-life organization that lobbies for federal and state legislation to protect the unborn.