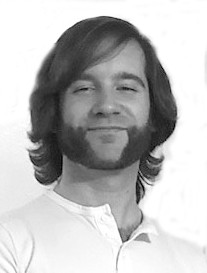 column
Our Kids Deserve a Childhood Free from COVID Hysteria
By Shane Smith
We are failing our children. It's a phrase that gets thrown around a lot, but after witnessing the unending sequence of catastrophic policy mistakes over the past four months, and knowing what is in store for our children this fall when they return to school, the truth is painfully obvious. Our children are bearing the brunt of this phony pandemic, one which has been nothing more than a self-inflicted, full-bore tilt toward totalitarianism. The hypochondriacs are making policy now, and they won't let facts get in the way of the plans they have for our children's future.
Here are some facts that, in a just world, would see these hypochondriacs committed, rather than placed at the helm of public policy decision-making: according to research conducted by the Foundation for Research on Equal Opportunity, children between the ages of 5 and 14 are seven times more likely to die from the flu than from COVID-19, or 1 in 2.5 million. Children 4 and younger are 20 times more likely to die from the flu.
Researchers have been unable to find almost any evidence of child-to-adult transmission of COVID-19, and neither are they able to find much evidence of asymptomatic transmission from children to anyone else.
A recent German study found very low rates of coronavirus infection in schools, with children even acting as a "brake on infection," according to professor Reinhard Berner, in reference to the study carried out by TU Dresden and University Hospital Carl Gustav Carus.
But inconvenient facts are of no concern to the narrative-peddlers in corporate media, government, and the various international health organizations that are throwing gasoline onto the hysteria. They've got the social media titans on their side, as well as the televised, fossilized corporate news networks. Any criticism of the narrative can be easily and quickly labeled as "misinformation," and the critics can be cancelled, deplatformed, and exiled.
Emotion, rather than fact, rules the day when it comes to pandemic policy-making and reporting, and too many members of the public gleefully play their part in this drama. They don their masks dutifully, shame others who don't, and await instructions from "the experts," who have marionetted the public and world governments into decimating their economies.
Mask mandates have brought the busybodies out of the woodwork, people who have found a new, socially acceptable outlet for their abusive nature. Instances of "mask-shaming," the phenomenon of masked strangers berating, harassing, bullying, and physically assaulting others who aren't wearing one, are rapidly rising. The article, "It's Okay to Yell at Strangers Who Don't Wear Masks," appearing on the website Fatherly, encourages this lynch mob-style abuse of maskless individuals. This greatly endangers the lives of innocents, many of whom have been viciously attacked because of this type of goading. Fights have broken out in store aisles, all over a ridiculous piece of cloth or paper either worn or not worn over their faces.
Masks themselves appear to serve as nothing more than talisman, a placebo meant to calm those among us who have been frightened out of their wits by the 24-hour fearmongering beamed at them from all sides. Mask mandates also serve as a reminder to the public that the virus even exists. It would be easy to forget without the television and bureaucrats constantly reminding us.
Despite the obvious lack of danger to our children, their experience at school this year will be dramatically and tragically diminished: they will suffer behind the masks, and inundated with toxic disinfectants, because the pandemic hysteria has been allowed to run wild, and fact-free, through our culture. Kindergartners will experience their first school year, meant to be a special milestone, in the clutches of these authoritarian hypochondriacs.
The glaring exception to hypochondriac strictures has been the Black Lives Matter rioting. Hundreds of thousands of "protestors" can clog streets for weeks on end, and yet the usual narrative peddlers are silent, and it is deafening, particularly to those Americans who have been forbidden from going to work, attending church, or any other activity that they would normally engage in. Violent rampages get a hall pass in the pandemic asylum, Sunday service doesn't. It's a slap in the face, and Americans will remember when it's time to vote.
We are living through the Iraq War of pandemic responses, with the familiar 'WMD'-style, mushroom cloud propaganda and alarmist headlines used to keep the fear ratcheted up and the money flowing as the farce drags on for years, long after the evidence has proven that the response caused far more harm than any virus ever could. "You're either with us, or you're with the terrorists," could just as easily be spoken by Anthony Fauci, or any of the numberless other pandemic bureaucrats emerging from the woodwork to cash in on the grift.
The real virus has been the social contagion of fear, which has been allowed to run buck wild, cutting a wide swath of destruction through the most vulnerable citizens. And of those, the very most vulnerable are our children. They deserve a childhood free of this politicized hysteria. They deserve to be shielded from fanatics who have our kids in their sights. They deserve a life of true safety, a life that can only be realized through a vigorous defense of personal liberty.
We must reject this sterile authoritarianism as an inevitable "new normal" and demand an absolute return to pre-pandemic norms. We must reject this future that is being built at this very moment, one that our children will suffer disproportionately. The greatest gift we can give to them is a world more free than how we found it. But right now we're on track to hand off a world far less free, with trillions in debt and a worthless fiat currency offloaded onto their shoulders, to be carried by them until they hand it off to their children. It's a future I want no part of.
Maybe the hypochondriacs can be given their very own island or planet to lock down and burn down, but keep them far away from the lives of those of us who have no desire to be sacrificed on the altar of their hysteria.
Shane Smith is a pro-liberty writer based in Norman, Oklahoma. He blogs at: RepublicReborn.com, and can be reached at: digitalsunset86@gmail.com