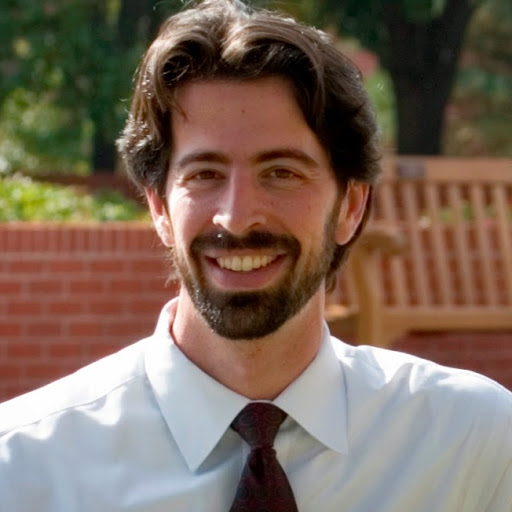 column
The Red River Rivalry
Texas week usually occurs in October, but with the temporary cessation of surgical abortions south of the Red River back in April 2020, Texas Week took on a whole new meaning as Oklahomans began to literally murder preborn Texans.
On a Monday morning I was the first sidewalk counselor to arrive at the Oklahoma City abortion death camp. I was shocked to see eight cars occupied by escorts already in the parking lot. Every tag was from Texas. Over the next three hours, more than ten more couples arrived to murder preborn children, all from Texas. The same steady flow of Texans kept up every day of the week. If this were a political football game, Oklahoma lost by contributing more blood to the Red River of Abortion.
The Apostle Paul said, "But if you do wrong, be afraid, for rulers do not bear the sword in vain," Unfortunately, those who commit murder by abortion have nothing to fear because every arm of our government currently does bear the sword in vain. The leaders of the State House and Senate are not loving their preborn neighbors when they keep abortion legal. Governor Stitt is not loving his preborn neighbors when he allows their blood to continue flowing day after day.
The Red River Rivalry also falls close to election season, and since this year is a Presidential election, the old worn-out mantra has resurfaced: "We can end abortion by electing a pro-life Republican, who will appoint pro-life judges, who will overturn Roe v. Wade."
Have we not learned? We must stop believing that our best hope for stopping abortion is electing the right President. Every four years, Christians get distracted by the Presidential race, thereby failing to call local executives to repent and abolish abortion. President Trump cannot abolish abortion in local state jurisdictions; he simply does not have that authority. Nor is it likely that his court appointments will overturn Roe.
It has been so many years that perhaps readers are now unaware, or have forgotten, that the supreme Court which gave us Roe was comprised of six Republican appointees and only three Democratic appointees. One of those Democratic appointees dissented. In other words,66% of Democratic appointees voted for Roe, but 83% of Republican appointees voted for Roe.
Twenty years later, after Presidents Ford, Reagan, and Bush stacked the Court eight to one in favor of pro-life Republican appointees, that Court upheld Roe, proving that changing the Court does not solve the problem. Even though Republicans have held a majority on the Court for the last fifty years, preborn babies have suffered defeat after bloody defeat. If you are still hoping that the supreme Court is going to overturn Roe, you might as well expect Lucy to hold the football in place for Charlie Brown next time.
If abortion, or any state-sanctioned evil, is going to be abolished, we need righteous leadership from those with the power, authority, and duty to bear the sword appropriately. God expects every nation-state to follow his moral law; he expects the civil law of any jurisdiction to rest within his moral law and be based upon it. Laws which violate God's moral law are no law at all and should be overturned and ignored by our magistrates. Those magistrates who administer immoral laws, God calls to repent or be replaced.
As evidence of this, we see biblical examples of God calling magistrates to repent, and not just those of Israel. God sent Moses, Jeremiah, and Ezekiel to Pharaoh of Egypt. God sent Daniel and Jeremiah to Nebuchadnezzar of Babylon, and God sent Jonah to the King of Nineveh.
If those examples were not enough, God sent his son to the political leaders of Israel. Notice how Jesus addressed them in Matthew 23. In front of all the people, where everyone could hear (think Fox News), he called them hypocrites, children of hell, wicked, blind guides, fools, rotten flesh, snakes, and murderers because they used the cover of law to allow theft and murder.
Do we make our political leaders uncomfortable by calling out their hypocrisy and failure to uphold the highest laws? Maybe we should do a better job of following the example of Jesus when it comes to calling magistrates to repent.
If magistrates do not heed our call, then we are just prophetic voices blowing in the Oklahoma wind. If we hope to abate God's judgement on the state of Oklahoma, then our highest-ranking officials must lead the whole community to repentance. They must abolish child sacrifice within our borders, but this cannot happen without executive leadership.
The highest-ranking executive leader in Oklahoma is Governor Kevin Stitt, who has announced no plan and taken no action toward abolishing abortion since he took office. But Gov. Stitt could choose to lead Oklahoma collectively to repent and restore the proper use of the governmental sword.
Governor Stitt, lead this movement to abolish abortion to its immediate conclusion. You may not think so, but in the eyes of God, protecting innocent preborn humans from murder is more important than negotiating tribal compacts, regulating marijuana, and monitoring viruses. You have the duty and authority to stop the bloodshed. If you do not, you will approach God's throne one day as a leader whose hands are stained with innocent blood.
Governor Stitt, command your executive agents to immediately stop the bloodshed and lead the State Legislature to close loopholes that allow those who commit murder by abortion to go unpunished. The law grants you the following powers that will allow you to rescue thousands of preborn human beings:
1. The governor can issue executive orders to the Oklahoma Board of Medical Licensure and Supervision, Oklahoma State Department of Health, the Oklahoma Department of Public Safety (State Police), and the Oklahoma National Guard (State Militia), instructing them to revoke medical licenses, shut down abortion death camps, and prevent any further murder by abortion. Each of these executive agencies answers to the governor. If they do not follow his orders, he can replace their heads with leaders who will.
2. The governor can instruct the Llegislature to abolish abortion in statute so that district attorneys can prosecute those who commit murder by abortion. Section 7 of the state constitution states: "The Governor shall have power to convoke the legislature…on extraordinary occasions. At extraordinary sessions, no subject shall be acted upon, except such as the Governor may recommend for consideration."
3. The governor can lead and discipline the Legislature. If they do not want to provide equal protection under the law, the governor can veto other high-profile measures to pressure the legislature to follow his leadership. Since it takes two-thirds of the State House and Senate to override the governor's veto, they would have to muster at least one hundred votes to thwart the governor's will.
One skeptic commented, "Perhaps what you are wanting the governor to do is a bridge too far." At the present time, this appears to be true. Governor Stitt seems to be a long way from doing what is needed and necessary, unable to see past the political cost of the bridge, much less actually building it and crossing over to an abortion-free state. Nevertheless, we do not know what is tumbling around in his head and heart as a result of our abundance of prophetic activity and messaging. He is more likely to build and cross that bridge if we keep casting the clear vision before him. The more he hears it, the more likely it is that his thinking might shift and his heart might melt. That is the reason we must continue with clear, pointed, and precise communications to the governor. Emails, newsletters, videos, conferences, rallies, marches, lobbying, and personal visits all educate and influence the governor. We have been persistently encouraging the governor to lead for more than two years.
Leading collective civil repentance to abate God's judgment is the role of chief executives. King Josiah used his executive authority to tear down places of child sacrifice and punish those who murdered innocent children. He did not wait to gain a moral majority or for the culture to change. Rather, he changed the culture. He understood his duty to uphold righteous law and that the time for justice is always now! Governor Stitt, we need you to follow Josiah's example.
When it comes to football and politics, we go out of our way to claim ownership of victories. A win for the home team is a win for us all. But we need to collectively own our defeats as well, especially when it comes to abortion. When a team loses the Red River Rivalry, the greatest responsibility lies with the coaches and players. It is hard to blame fans. But when it comes to abortion, if the coaches and players are our religious and government officials, and fans are parishioners and citizens, then we are all collectively responsible for the loss since we empower those leaders. We may not personally choose for babies to be murdered on Oklahoma soil, but we are the ones who support, elect, and defend the civil coaches who keep calling and running the wrong plays and losing the game. We cannot escape the shared responsibility for their failures.
If we assigned proper responsibility all around for our murdered preborn neighbors, from our governor and legislators at the top, to the voters who put them there, we would fight harder to abolish the seemingly endless political football game of abortion. The real rivalry should be to see which state will be the first to stop the flow of the bloody red river.
John Michener is the Director of Oklahomans United for Life (OUL). You can contact him at:
john.michener@oku4life.org