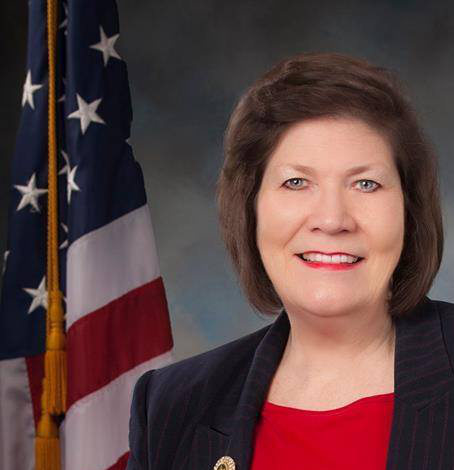 column
Global non-profit Cognia has Contract for Oklahoma 3rd-8th Grade Testing
By Linda Murphy
A global "non-profit organization," Cognia, which serves 85 countries has been contracted to do the statewide testing for Oklahoma's 3rd-8th grade students. Cognia has gained unprecedented centralization of power over K-12 education in several states by also serving as the organization which accredits schools (public, private and charter) and which also determines the "standards" for student certification in STEM (Science, Technology, Engineering and Math in K-12).
We already have state and federal government control over statewide mandated testing and now the state is allying with a global organization. This takes us to another level even further removed from local control of education. Common sense easily tells us that what is on the test must be taught, in order to pass the test, and that clearly drives the curriculum.
Curriculum increasingly contains elements of a social change agenda that is moving schools away from the mission of providing an academic education based on facts, knowledge, and information. There is a shift in focus to attitudes, values and beliefs in social emotional learning goals and misguided efforts to bring equal outcomes for all students. We are seeing this shift move education further from what local citizens would choose for curriculum and teacher training to programs which have been initiated and often funded by global corporations or wealthy individuals with global strategies.
The President of Cognia, Mark Elgart said, in presenting a 2014 accreditation report to Miami-Dade, Florida public school board (taken from Cognia's YouTube videos):
"You are making application to become part of a worldwide network of over 32,000 public and private institutions. You are not being examined just within the context of the state of Florida or within the context of comparing yourself with just some urban school districts with similar dynamics.
You are actually challenging yourselves to be analyzed on a world stage, to look at yourself in comparison to schools across the world. The results indicate that you're performing within acceptable ranges. Therefore the team recommends to the head of accreditation that you have earned accreditation for a 5 year term that expires in 2019."
Elgart led a team of 45 people from around the country who visited 700 Miami-Dade K-12 classrooms, examined data, and conducted interviews with administrators, teachers, parents and students to make their determination regarding accreditation. The team who decides if a school district receives accreditation is composed of "a wide variety..... of mostly educators, but people who have worked in the education field as well, who support education," superintendents, state directors (for the non -profit), "people who influence education in other ways, people with charter schools and those kind of things," according to Dr. Remondini, Cognia's Vice President for Public Schools Systems Services.
The Miami-Dade school district "worked toward accreditation for several years," in order to get ready for the external review team, according to Remondini. In Oklahoma, teachers have for some time experienced a taste of the type of system used by Cognia. Many teachers have left the classroom due to too much "top-down control" including the limiting affect of the Marzano model of teacher evaluation.
For accreditation, Cognia has developed an "observation tool" which they say is based on Marzano's model. While "reformers" who want more control from the top push this system, educators have been reduced, in some districts, to becoming facilitators of mandated processes which disregard a classroom teacher's professional knowledge, skill, research, teaching experience and documented success.
Here are some statements from Cognia's video presentation about what they call ELEOT (sounds like Elliot) "Effective Learning Environment Observation Tool," describing the underlying focus and direction taken in designing it:
-Learner-centric tasks
-Attitudes
-Dispositions
ELEOT is "Based on widely used observation instruments such as those developed by Marzano, Danielson and the Classroom Assessment Scoring System (CLASS)."
Cognia's accreditation report for Montgomery, Alabama public schools, has listed the "problems" counted against accreditation which included: "too much teacher-centric learning." These observations are actually subjective (personal) decisions made in some cases by "non-educators" about the performance, attitude and disposition of teachers. Those who have been down this road before know this is the same "song and dance" we have heard over and over with so called education reform and/or accountability programs. This is more top-down control and this time it is being proudly marketed as a global system.
Many parents across the state have also been aware of changes brought by "education reforms" which they find harmful. They have opted out of, or refused, state testing. They know the kind of testing now being imposed statewide rarely benefits the children and it costs millions of dollars and hundreds of hours that could and should be spent educating our children. The current total cost of statewide testing is not yet fully transparent.
Parents and teachers have become aware of other outside influences on K-12 education, such as wealthy "philanthropists" like Bill Gates who push their globalist ideology and initiate the programs they want implemented. Gates even signed an agreement on global education goals for Microsoft with the United Nations and has brought 210 billionaires from 23 countries together into a "Giving Pledge" to support his self-determined work to "fix the world" including education.
The U.N. works hand-in-hand with non-profits and/or "non-governmental organizations" NGOs to accomplish their so called "Sustainability Goals" including education. A recent study shows a widespread "Wall Street takeover" of non-profits as their boards become controlled by financial experts. Many non-profits are very profitable indeed and are not subject to the scrutiny of the public that we have with elected officials. Cognia is a non-profit with a global program that fits right in.
I believe most people in our state still support local control of education, parents rights and the judgment of local teachers over global processes and ideologies. It is necessary for us to see what is imposed on K-12 grade schools and the same will eventually be required in charter schools (whether online or not), because they all receive state funds. As I noted earlier, charter and private schools in many states are already being accredited by Cognia.
This new "level" of so called "accountability" has become even more treacherous in transforming public education from the hands of parents, teachers, administrators and elected school boards on the local level. There is no way to give this authority to a global organization, mandate participation, and then say we have "local control."
I don't write this as a "doom and gloom" report but to provide information that can help local parents, teachers, administrators and school boards stand up and work to retain and or regain their local control. Public education must be returned to local control with a focus on Academics.
Linda Murphy was the Republican nominee for State Superintendent of Public Instruction in 1994, and 1998. She ran again in 2018, losing the nomination in the runoff primary. She served under Governor Keating as Secretary of Education and later as Deputy Commissioner of Labor. She was a member of the State Job Training Coordinating Council, and served on the Governor's School-to-Work Council, and the Governor's Commission on the Status of Women. You may contact Linda at: lindalearn1@yahoo.com