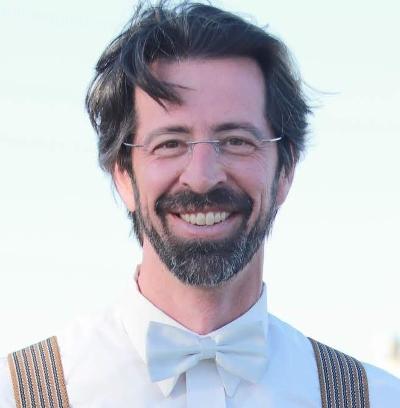 column
Oklahoma Abortion Update
This history is repeating itself in the Pro-life Movement (PLM) of the United States. For fifty years the PLM fought the common foe of Roe v. Wade. But now that the monster is gone, we see division, dysfunction, and competing beliefs within the PLM. Mainline pro-life groups, like mainline church denominations, have been co-opted by compromised leaders who have rejected true justice in favor of "social justice," as I have documented in previous columns. Recent events in the three government branches of what Oklahoma Governor Stitt calls "the most pro-life state in the country," illustrate how badly the PLM is compromised.
The Judicial Branch
The spring season saw the Supreme Court of the State of Oklahoma throw out three laws that were protecting some preborn humans from murder by abortion. The court left only Oklahoma's original statute from 1910, but even then it redefined "preserve the life the mother" in such a loose manner that any doctor's note will now grant permission to commit murder by abortion. See more at oklahomansunitedforlife.org/ok-roe-like-ruling.
The Legislative Branch
The Oklahoma State Legislature adjourned their regular 2023 session on 26 May. The only abortion-related legislation that was proposed (noted below) was actually pro-abortion, and it was authored and supported by self-styled pro-lifers. Furthermore, National Right to Life sponsored and supported these bills throughout the political process with a full-time lobbyist. This illustrates the point above that the PLM has been corrupted.
Senate Bill 834 sought to legalize murder by abortion when the father is a close family member or suspected of sexual assault. This bill would also have protected drugs used to commit murder by abortion, as well as protecting those families and doctors who routinely commit murder by how they practice in vitro fertilization. The bill passed out of the Senate Health and Human Services Committee with overwhelming support from all Republicans, but fortunately progressed no further.
Senate Bill 368 sought to grant legal protection to several abortifacient drugs that are purposely mislabeled and marketed as "contraceptives." Again, the bill was overwhelmingly supported by Republicans. It passed in both the House and Senate, but fortunately they could not agree on a final version to send to the governor.
In an Orwellian sense, Pro-life has become pro-abortion. See more at oklahomansunitedforlife.org/pro-choice-is-pro-life.
In addition to running pro-abortion legislation, Republicans also failed to rein in the Oklahoma Supreme Court. The Legislature has the constitutional authority to restrict the jurisdiction of the Court, but refused to do so. After the Court instituted a Roe-like regime in Oklahoma, Senate Democratic Leader Kay Floyd repeated the myth: "It is important to always remember the Oklahoma Supreme Court is a separate branch of government with equal power to that of the Legislature." Although not spoken by a Republican, Republicans have certainly acted in accordance with the sentiment, and actions speak louder than words.
The Executive Branch
The Oklahoma Governor has provided zero guidance to the Oklahoma Legislature or those under his authority when it comes to abortion. He continues his policy of ignoring abortion and going along with whatever the other branches of government decide. Similarly, the Attorney General has remained silent and has not attempted to prosecute any abortion cases or test the legal means available to him.
The Silent Church
Government authorities are not stopping murder by abortion, and churches are refusing to talk about it. Since the Dobbs opinion of the Supreme Court of the United States reversed Roe v. Wade, the dominate opinion among conservative Christians in Red States like Oklahoma is that their States are now essentially abortion-free, and that their laws are about as good as they are going to get.
Time to Speak Up
But the law in Red States still permits abortion, women are still demanding abortion, and self-induced chemical abortions are skyrocketing. We are surrounded by pro-lifers who have no sound or consistent principles. Our church-going teens are sexually active, and our silence will teach them to be silent while their friends abort their babies, or more likely, will lead to their acceptance of the cultural norm. They will actively help their friends murder their babies and view abortion as a viable option for themselves when they "get in trouble."
Now is not the time to claim victory and ignore abortion. The need to speak up is as urgent as ever. We must train our family, friends, and fellow believers to speak up and engage with our sacred and secular communities. We must continue the day-to-day-work of equipping the saints to "expose the works of darkness" (Eph. 5:11) and to practice personal evangelism. Contact us today to bring our training program to your church, small group, or homeschool co-op.
John Michener is the Director of Oklahomans United for Life (OUL). You can contact him at:
john.michener@oku4life.org