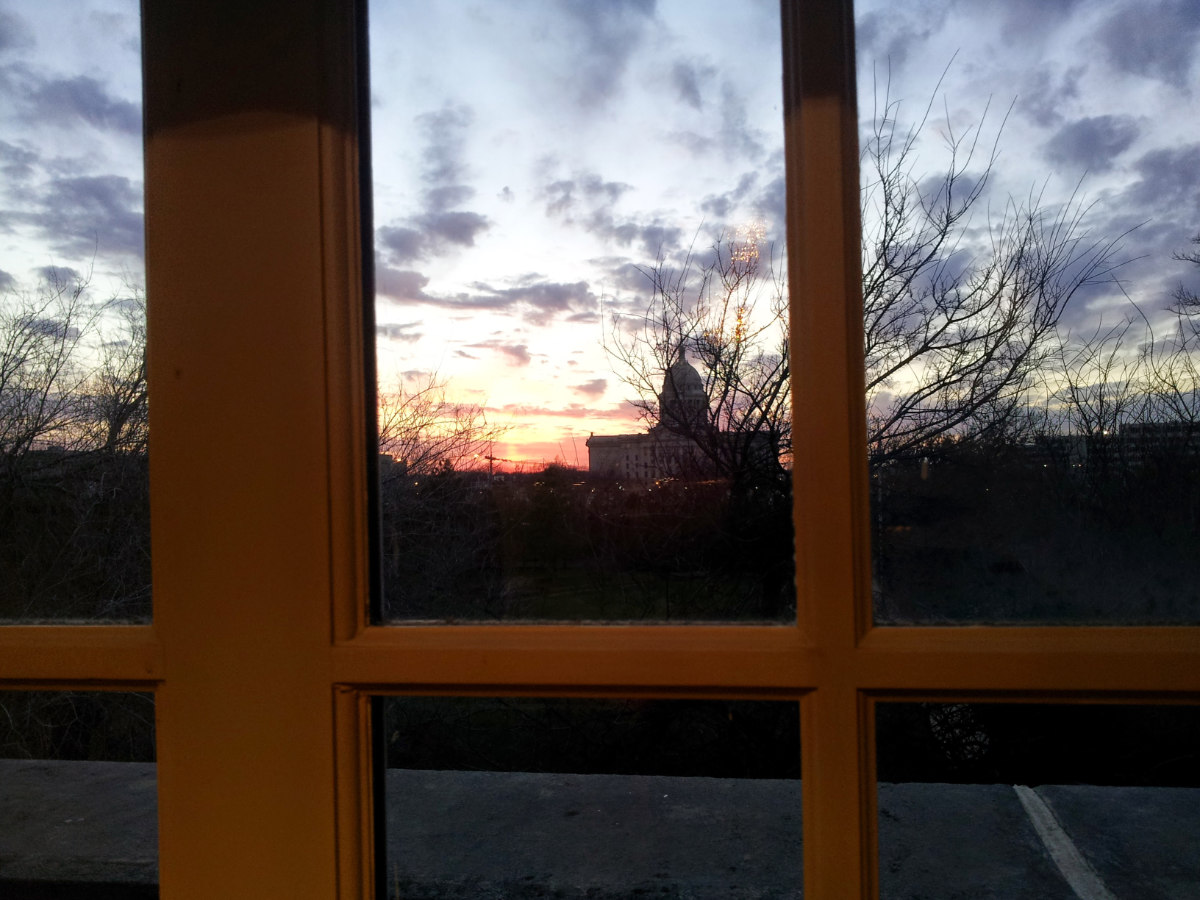 column
Changes in Tulsa Public School Curriculum:
By Linda Murphy
As teachers prepare to return to their classrooms, those in Tulsa Public Schools are learning that their curriculum will include the study of religion and its historical context starting in the 1st grade. Through the "new" Amplify - Core Knowledge ELA -English Language Arts curriculum and testing, students will have core information or knowledge about Islam, Christianity and Judaism.
The study of these religions is not a separate class or subject but is the material for their reading, writing and vocabulary work. The ELA curriculum also includes the integration of material from history and social studies.
This curriculum is developmentally inappropriate for children because they do not have the cognitive or intellectual skill and maturity to understand the concepts involved in religions. They need more maturity to sort out these religions, their very significant differences and meanings, as many parents and teachers will recognize when they read the list of 1st grade goals at the end of this article.
The "new" Amplify -- Core Knowledge curriculum approaches the teaching of Islam, which has been very controversial nationwide, by including it along with Christianity and Judaism. This will appease some parents because they will accept that it is seemingly "fair" and "equal." Yet the majority of Christians who are dedicated students of the bible will recognize there is a serious problem.
When these very different religions Islam, Christianity and Judaism are introduced to young children in a format as being "equal" religions or as religions that emanate from the same God it creates in their mind an "ecumenical belief system." This method is indirectly teaching them to accept all beliefs. Ecumenicalism is actually another religion and is in direct opposition to what the majority of Oklahoman's, who are Christians, believe or would want their children to be taught.
Children who are taught a religion in their homes or places of worship can be mentally torn between accepting all religions and believing the religious teaching of their parents. This "cognitive dissonance" creates stress for children.
Curriculum design is set by people for specific purposes. This curriculum is well aligned with the concepts found in organizations advocating for global citizenship such as the OECD (Organization for Economic Cooperation and Development), which worked with the National Governors Association in setting national benchmarks for education.
Others who want a global citizenship focus in curriculum include the United Nations. The UN global citizenship ideology is reflected in this statement by the co-founder of the UN World Health Organization which also covers mental health, psychiatrist Brock Chisholm. "To achieve world government, it is necessary to remove from the minds of men their individualism, loyalty to family traditions, national patriotism and religious dogmas."
A final concern is that the current federal law, regulations and directives from the federal U.S. Department of Education are pushing for requiring test items to screen for mental health, "affective" domain or emotions, feelings, attitudes, values and beliefs. These are often called "Soft Skills" or "Social and Emotional Learning" (SEL).
Below is the list of goals or objectives for teaching 1st grade students about Judaism, Christianity and Islam.
Amplify - Core Knowledge curriculum 1st grade student goals:
Judaism - Christianity - Islam
1. Identify Judaism, Christianity, and Islam as major monotheistic world religions
2. Locate Jerusalem, Israel, and the area known as the Middle East on a map
3. Define monotheism as the belief in one God
4. Identify the Western Wall (or the Wailing Wall) as associated with Judaism, the Church of the Holy Sepulchre with Christianity, and the Dome of the Rock with Islam
Judaism
1. Identify the Hebrews as the ancient people who were descendants of Abraham
2. Explain that followers of Judaism are called Jewish people and that the term Jewish is used to describe practices or objects associated with Judaism
3. Identify the Star of David as a six-pointed star and a symbol of Judaism
4. Identify the Torah as an important part of the Hebrew scriptures
5. Identify that a Jewish house of worship is called a synagogue or temple
6. Identify Moses as a teacher who long ago led the Jewish people out of Egypt in an event referred to as the Exodus
7. Explain that, according to an important story in the Torah, Moses received the Ten Commandments from God and that the Ten Commandments are rules that tell people how to behave or live their lives
8. Identify important Jewish holidays such as Passover, Rosh Hashanah, Yom Kippur, and Hanukkah
Christianity
1. Explain that Christianity developed after Judaism
2. Explain that followers of Christianity are called Christians
3. Recognize the cross as a symbol of Christianity
4. Identify the Bible as the Christian holy book
5. Identify that a Christian house of worship is called a church
6. Identify that Christians believe Jesus to be the Messiah and the son of God
7. Identify important Christian holidays, such as Easter and Christmas
8. Recognize that both Christians and Jewish people follow the Ten Commandments
Islam
1. Explain that Islam originated in Arabia
2. Explain that followers of Islam are called Muslims
3. Identify the crescent and star as symbols of Islam
4. Identify the Qur'an as the holy book of Islam, containing laws for daily living and many stories that appear in Jewish and Christian holy books
5. Identify that a Muslim place of worship is called a mosque
6. Identify that Muslims believe that Moses and Jesus were prophets but believe that Muhammad was the last and greatest of the prophets
7. Identify important Muslim holidays, such as Ramadan and Eid-ul-fitr
Tulsa Public Schools continue to advance their education model based on the Common Core State Standards which have been highly opposed and repealed from Oklahoma state law. Former Superintendent Ballard vowed to continue Common Core and current Superintendent Gist is following his lead.
The Introduction -- Teacher Guide for this curriculum says: "Welcome to the Core Knowledge Language Arts (CKLA) program! This K-5 program has been carefully researched and designed to ensure students acquire the knowledge and skills foundation needed to become literate adults (i.e., college and career ready), as called for in the Common Core State Standards English Language Arts (CCSS-ELA)."
Linda Murphy was a candidate for State Superintendent of Public Instruction and was appointed by Governor Keating as Secretary of Education. Murphy was appointed as Deputy Commissioner of Labor, Administrator of the Eastern Oklahoma Department of Labor, Member of the State Job Training Coordinating Council, and the Governor's School-to-Work Council. She also served on the Governor's Commission on the Status of Women. For more information go to: www.lindamurphyoklahomaeducator.wordpress.com