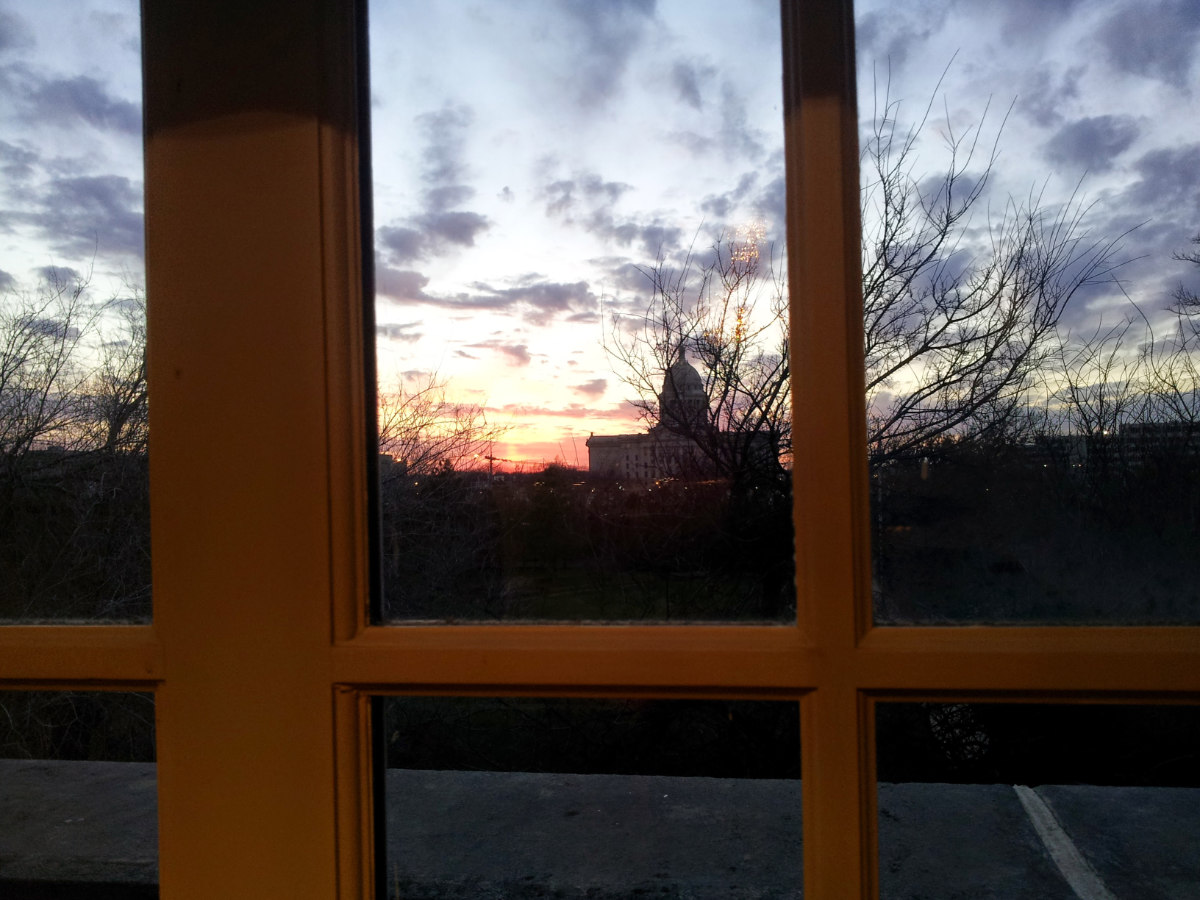 column
Supt. Hofmeisters Plan Opposes President Trumps Call for Local Control
By Linda Murphy
Supt. Hofmeister's Plan Opposes President Trump's Call for Local Control
Hofmeister has dug in her heels and is doubling down to rush in her "new" plan.
By Linda Murphy
Speaking in Los Angeles to a group of CEOs on April 4th, 2017, President Trump said "I like the fact of getting rid of Common Core. Common Core to me, we have to end it. We have to bring education local."
In response to the President's speech, I have seen a backlash from the naysayers, doubters and weary supporters who think Trump cannot do anything about Common Core. There are articles proclaiming how wrong Trump is… yet the writers have little understanding of the layers involved with Common Core and the federal government, such as federal funding of common core testing, data collection of the results through coding funded by the federal government, and the Every Student Succeeds Act (ESSA), the education law which federalizes corporate involvement.
The Common Core State Standards are the "thin end of an enormous wedge of federal power" as political commentator George Will correctly stated in May 2014. Will made a speech on a national broadcast just as Oklahoma legislators had passed and delivered the bill to Gov. Mary Fallin to repeal Common Core from state law. The bill wisely included stopping all testing aligned with Common Core State Standards because we knew that the testing would in turn force K-12th grade curriculum to align with Common Core. Bill Gates, whose foundation funds Common Core, later confirmed our caution when he said, "We will only know the Common Core has succeeded when the testing and curriculum align with these standards."
The Daily Signal explained, "George Will delivered a fierce attack on Common Core last night (5-5-2014), characterizing the educational standards as a way for progressives to further promote their political views. 'This is a thin end of an enormous wedge of federal power that will be wielded for the constant progressive purpose of concentrating power in Washington so that it can impose continental solutions to problems nationwide,' Will said on Fox News' 'Special Report.'
He also warned Americans that the federal standards posed a significant threat to local autonomy. 'The advocates of the Common Core say, if you like local control of your schools, you can keep it, period. If you like your local curriculum you can keep it, period, and people don't believe them for very good reasons,' Will remarked."
George Will got that right. I remember talking with my friend and former State Representative, David Brumbaugh about Will's speech on Common Core and how timely it was for us in Oklahoma. David was a co-author of our legislation which repealed the standards and the aligned testing. He will be greatly missed for his contribution to intelligent and well researched debate and discussion on education issues which many just gloss over.
I am very glad that President Trump is still saying he wants to end Common Core and that he boldly stated that to leading CEOs. Trump's policy is coming against many tentacles of the federal education monstrosity which global corporations and the U.S. Chamber of Commerce have helped to create. As the president gets the swamp drained around him some more…he will be in a position to receive more detailed information on education policy. Billions of dollars are wasted in Washington on federal education costs for unproven theories and that won't escape his scrutiny. The education problems many of us are so concerned about have a better chance of being solved than we have ever seen because Donald Trump is in the White House.
State and Local Work
What we do in our states allows us to send messages to Washington to help force the changes needed in the federal government. If no state had ever fought against Common Core State Standards there would be nothing anyone could do on the federal level to eliminate the Common Core aligned education system. We can't forget that the governors through the National Governors Association, Council of Chief State School Officers and the U.S. Chamber of Commerce allied with the federal government to set up the centralized control of education through Common Core.
I am very thankful we repealed Common Core State Standards from law in Oklahoma, yet I know much more work must be done to fully get rid of it. If we want real local control we have to work in our local communities and states to bring more people into a better understanding of what is really happening with education policies and the changes they bring, in increased cost and destructive philosophies. When people see the bigger picture, they begin to understand that highly successful teachers and administrators are being forced to change education against their better judgment. If you talk to teachers who have left the field over the last 10 years you will find many who will tell you they were no longer able to teach what they knew students need to learn.
Each state is unique and must deal with its own set of issues. In Oklahoma, although we have repealed Common Core from state law, we unfortunately have some large school districts that continued Common Core with our State Superintendent's approval. It is important to note that big political donors are backing the establishment of a Common Core compliant system in Oklahoma.
Concerning political donors, State Superintendent Joy Hofmeister has some serious legal problems. She is awaiting her court date for criminal charges filed against her, while she works hard to shore up personal support to stay in office. According to the Oklahoman, "A preliminary hearing has been set for Aug. 16-18 (2017) in the criminal case against state schools Superintendent Joy Hofmeister" for her actions during her 2014 campaign.
Those charges can't include a charge for deceiving the public when she said she did not support Common Core.
Hofmeister's pleasant personality has fooled many who have trusted her and they have failed to objectively examine the changes she is working to implement in our education system. She has a plan ready to "submit" to the federal Department of Education by September 18th, 2017. Hofmeister has chosen to develop a plan using the centralized control "accountability" system pushed by President Obama, although states were given an open door to refuse the federal oversight and control when President Trump signed an executive order killing the ESSA federal education regulations.
Hofmeister has dug in her heels and is doubling down to rush in her "new" plan. Hofmeister's plan is in direct opposition to repealing Common Core and it is not "coincidental" that it meets the approval of Governor Fallin, the National Governors Association (NGA), Council of Chief State School Officers (CCSSO), and the U.S. Chamber of Commerce, which are the same groups that brought us Common Core State Standards.
Oklahoma's "new" accountability system in Hofmeister's plan includes:
-"new" rewritten education standards (common core compliant)
-"new" testing/assessments (common core compliant)
-"new" A-F report card for schools (with lower performance bars for minorities)
-"new" Student Career Tracking System (similar to the German model)
Gov. Mary Fallin's "Oklahoma Works" plan (developed with additional cost to the state) dovetails with Superintendent Hofmeister's education plan. Fallin introduced the national model for "America Works" in August 2013 when she became chairman of the National Governors Association. The full title of the program is "America Works: Education and Training for Tomorrow's Jobs." I debated former Superintendent, Janet Barresi in November 2013 where she acknowledged that "America Works" is the same as former President Clinton's highly controversial "School to Work" plan which was vetoed by Governor Keating in 1995.
Governor Fallin's "Oklahoma Works" plan includes using the State Longitudinal Data System completed in 2016 and funded by President Obama's stimulus money. The system is designed to gather each student's personal, academic and behavioral data and track them from preschool through eight years after high school (referred to as P20). This is an elaborate and very costly system of centralized control of education and workforce development. The stated goal of "Oklahoma Works" is to "align education" with the needs of business. This is a "paradigm shift" from education focused on developing the student's academic knowledge and skills.
The data system will include a personally identifiable file for every student and their scores from assessments, evaluations and tests on computer delivered curriculum. The information will be collected, stored and analyzed for years into the future in the "longitudinal" data system. This is all part of the plan for the system of "accountability" and will include what is being called "Social and Emotional Learning" behavior of all students. Behavioral goals cross over into the psychological area and are already being implemented in other states without parents' permission or knowledge in many cases. This is dangerous and controversial because student attitudes, values and beliefs are targeted for change.
To summarize- State Superintendent Joy Hofmeister and national leaders at the Council of Chief State School Officers have made sure that Oklahoma now has an education plan for a comprehensive Common Core compliant system, which can be used to:
-Collect, store and evaluate individual student performance information including their attitudes, values and beliefs
-Control and change the pass and fail scores for students and schools
-Track children from preschool through graduation and eight years into adulthood
-Share student data files across government agencies and to other "stakeholders" including employers and local or regional government workforce boards
Hofmeister's plan for this system is ready to sign, seal and deliver but President Trump's policies in Washington continue to create opportunities for Oklahoma to turn away from federal control. Education researcher, Mercedes Schneider, points out that there is not a full staff at the federal Department of Education to handle the process of approving State Plans. In addition, President Trump is cutting education funding and a major candidate for Assistant U.S. Education Secretary, Hanna Skandera, has been stopped because of her support for Common Core.
The political battles surrounding education wage on. It is very important to know that policies and plans which have been created and are considered "done" can be "undone" even if they are state or federal law. We have accomplished this before in Oklahoma by repealing Common Core State Standards and testing from law in 2014 and their predecessor Outcomes Based Education (OBE) in 1995. When enough people see what is happening under Superintendent Hofmeister in Oklahoma, there will be further revolt across our state against centralized control. So my advice to myself and anyone else involved in these battles is: "Rest…. refresh… and fight another day because this is not over yet." We must continue our work on the local, state and federal level. We must educate our local state and federal officials about what needs to be changed to give us back our education freedom.
In Oklahoma we must stop the new plan for education. We must not allow our K-12th grade schools to become workforce development centers designed for corporate profits. We must provide our children with full, well rounded academically sound education that will benefit them in all aspects of their lives, not just in getting a job. The narrow focus of training for jobs vs a rich and well rounded education would limit our children. In America we should always aim for unlimited horizons of opportunity and not allow a centrally controlled system of education and workforce development.