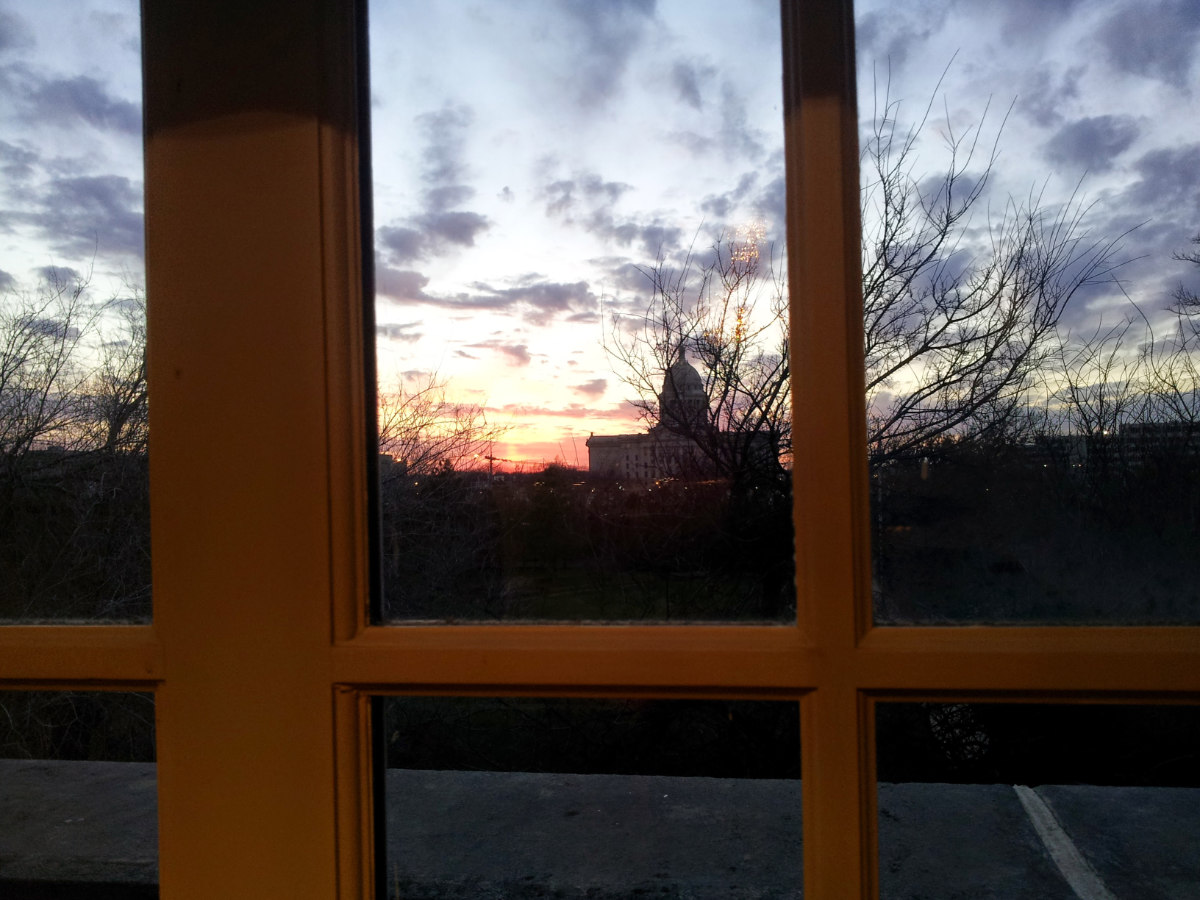 news
Has Technology-delivered Teaching Taken over Your School?
By Linda Murphy
Is your school eliminating textbooks? Are teachers in your school becoming monitors on the side, while computer programs replace them? An experimental technology system, which delivers student training, testing, assessing, sorting, labeling and job track plans is spreading and replacing what we know as education.
Is your school's education program totally delivered through technology or is it delivered by both technology and teachers in what is called "blended learning?" This change to reliance on technology delivery is actually all about money.... lots of money flowing to people pushing the model. Other supporters have gotten caught in the marketing rhetoric that sounds so good.
This transformational model includes changing who controls the system and who decides what should be in the tests and in the curriculum which have to be aligned for students to score well on the tests. The money funding the marketing and training for this transformation is coming from multi-billion dollar technology companies, global corporations, foundations like Gates, Carnegie and others with "social engineering" goals for America.
The result is a nationwide experiment, which is not giving students the opportunity to a better education as its supporters proclaim. It is, in fact, limiting their opportunities. I call this teaching process "Edu-Training" because it consists of "some" remnants of academic education, but only within limits, and it is embedded in a training program for workforce development driven by the Chamber of Commerce.
Education at its best in America has been aimed at providing unlimited opportunity for students to learn to the highest level of his/her individual abilities. That unlimited opportunity is now being undermined by the changes being made for the technology delivered system.
One of the first changes seen when this technology model takes over is that textbooks, workbooks and papers are eliminated. Parents no longer have their children's daily school work brought home to see what they are learning. Parents are unable to discuss and give their children further help when needed on their classroom work. Even the school teacher may not see what each student's daily lesson contains or what test questions are given because students are all working on different lessons in personalized learning programs in computers.
Personalized learning programs are designed to present specific tasks that teach and/or test the student's competency level on a specific skill. Each skill is preselected outside the local school by program planners instead of their classroom teacher. A student's assigned skill is chosen according to what is needed for successful completion of their specific college or job track (career path).
Consider the tremendous changes in a child's education experience from having very close personal interactions with their parents and teachers in a positive and motivating learning environment, now being replaced with hours of work on a computer programmed to require specific student responses for their advancement in education. Many important experiences in a traditional learning environment are greatly reduced when human interaction is removed including: speaking skills, language skills, encouragement, motivation and bonding. In a research report by Michael Reichert, executive director of the Center for the Study of Boys' and Girls' Lives at the University of Pennsylvania, the consistent finding was that "relationship is the very medium through which successful teaching and learning is carried out."
Leaders in business or education who are allied with technology corporations implementing this classroom model often push it through CBE (Competency Based Education). CBE is a process programmed into the computer system which uses a narrow/limited set of standards to determine which competencies a student should achieve (if you're thinking Common Core... you're right). These standards are determined outside the local school district and are written to align with the national workforce development plans further described below. In the CBE process students must complete the assigned tasks to show they have acquired the sufficient number of competencies with "proficiency" in order to advance to the next level.
A central component in this techno-model is individually identified student data, which is compiled and analyzed for workforce roles, then made available to employers. This workforce development system is part of an overall economic development planning process. The student data is not purely based on academic performance, instead it is data about student proficiency on small bites of "skills," which include behaviors and attitudes called soft skills or social emotional learning. The student's skills are "certified" with credentials or "digital badges" they earn and which are deemed important by planners (social engineers instead of teachers and parents) for specific job requirements.
The federal departments of Labor and Education are both involved in the development of what they call "Stackable Credentials." Publications found on the U.S. Department of Labor's website state that "Stackable Credentials are part of a sequence of credentials that can be accumulated over time to build up an individual's qualifications and help them to move along a career pathway or up a career ladder to different and potentially higher paying jobs."
The documents also openly state that "Stackable Credentials are Aligned with Employer Competency Needs." So there is the transformation .... an entire education system being redesigned to align with plans decided and approved by big business with the help, support, policies and even with workforce development and education laws put in place to drive this change. Technology just makes it easy to control and manage the student's pathways from afar and remove much of the classroom teacher and parent involvement in the process.
The workforce development plan and individual student career pathways are programmed into the system and each student has a permanent data file which will be used for eight years after graduation (P-20 plans) into their "college or career." These formerly private student records are not destroyed following high school graduation as we have always done. The records are stored in the State Longitudinal Data System (SLDS), which has been created in every state as required by acceptance of the Obama administration's distribution of stimulus money. In Oklahoma the SLDS is located in the Office of Management and Enterprise Services (OMES), which also controls the student testing contracts and other education vendors.
Through the SLDS the student data files can be "shared" (sent) to any state agency. Education writer and attorney, Jane Robbins reports that "blockchain technology is now being implemented in more classroom computer systems across the country" to make this process more efficient. She says that blockchain would enable all student records from any source to be uploaded into the system and shared with authorized users as part of a life-long dossier, or "digital transcript."
This powerful data collection system is just what the US Chamber of Commerce has worked to implement nationwide in partnership with the National Governors Association and others. They have pushed their plan for a national workforce development system to replace local control of decisions regarding curriculum, testing and the other foundational components of education. Classroom teachers are no longer the professional educator in this model, but are worn down, squeezed out or otherwise driven out by people implementing this technology based system.
Good, experienced and highly successful teachers with college degrees and admirable careers are being replaced by people who do not have college degrees in education and have no professional experience. These replacements are rarely prepared to understand the education philosophy being followed or to question and object to the transformation of the school system.
Parents and educators must do their homework and research the facts involved in changes being made in their own schools. It is vital that local control remains in the hands of the school board elected by the citizens who also pay the taxes which fund schools.
Corporations, politicians and educators who "buy in" to these models have been persuaded by marketing experts, and are either deceived into thinking they are actually improving education, or they are just looking at personal financial profits which are available.
Oklahoma's State Superintendent Joy Hofmeister has supported and furthered the development of this transformation through her alliance with the State Chamber of Commerce and the Council of Chief State School Officers.
Linda Murphy was a candidate for State Superintendent of Public Instruction and was appointed by Governor Keating as Secretary of Education. She was appointed as Deputy Commissioner of Labor; Administrator of the Eastern Oklahoma Department of Labor; member of the State Job Training Coordinating Council; and served on the Governor's School-to-Work Council, and the Governor's Commission on the Status of Women. You may contact Linda at: lindalearn1