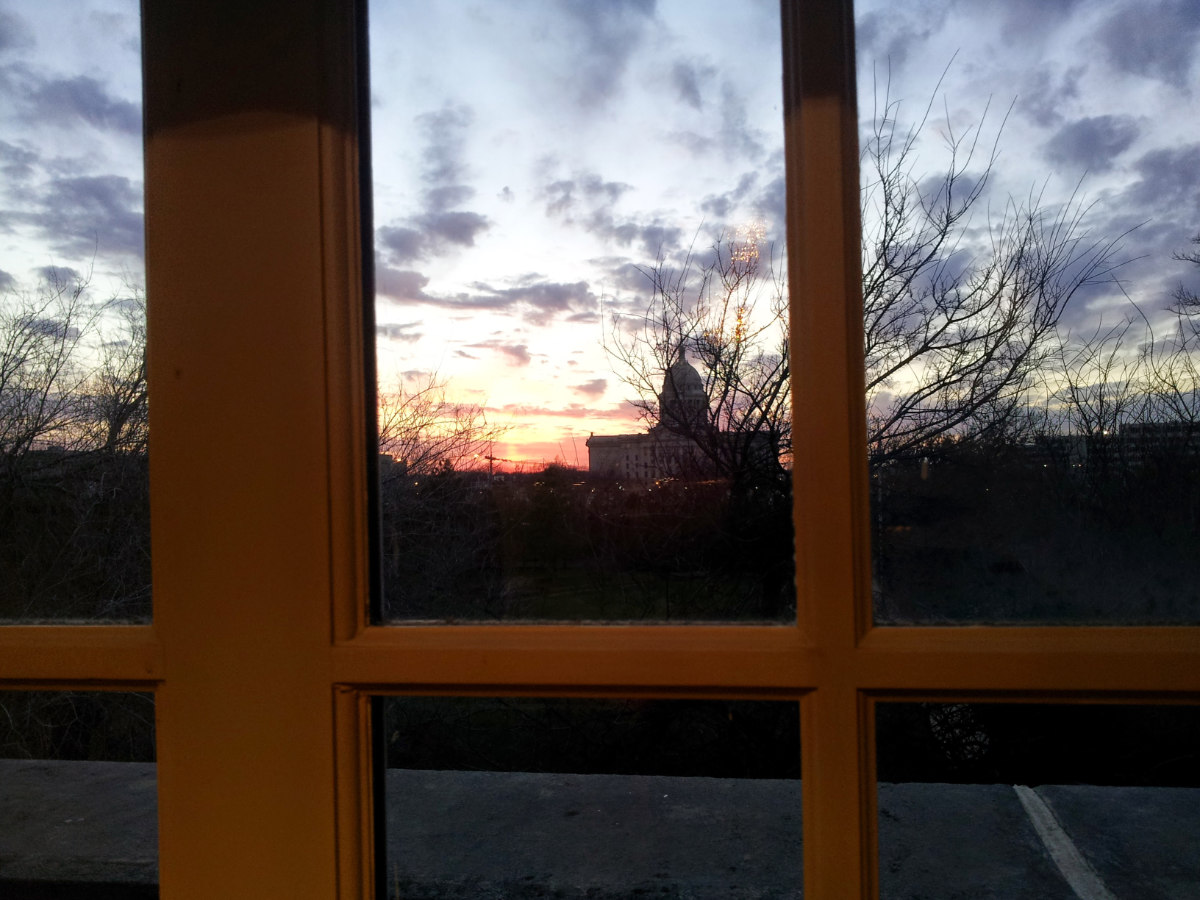 column
Why Kill Bills?
That is why we support legislation in these areas. Yet year after year, legislators kill good bills without a hearing, and we are left wondering why. Here are just a few examples in each area from the last two years.
When it comes to liberty, a bill proposed in the Senate would have protected those who decline business agreements that violate their consciences, and another one would have notified parents that they have the right to exempt their school-age children from vaccination. These are questions of liberty and freedom of conscience, yet these bills were killed without a debate and without a vote.
Regarding property, one senator proposed to protect our personal assets from seizure by law enforcement without due process and conviction, and a proposal in the House would have allowed hunting of wild hogs on one's own property without a license. Again, these are matters of natural rights, yet they were denied a hearing.
Do our legislators fare any better concerning the preeminent right, the right to life? One representative suggested we ought to be allowed to defend ourselves with firearms in our vehicles, but he never got to argue for it or receive any votes. Senator Joseph Silk had the audacity to recommend we close the legal loopholes for abortion and be the first state to abolish murder by abortion. Was he granted a hearing? No! He was denied by leadership.
Why do legislators, and leadership especially, kill our bills? We suggest there are several reasons.
First, legislators do not understand "representation." They keep using that word, but it does not mean what they think it means. Too many of them believe we live in a democracy and that their job is to author and pass whatever the majority of their constituents want. This is nothing more than mob rule and tyranny of the majority. We live in a representative republic, and the job of our officials is to represent us in administering justice. They are supposed to represent our interests. Those interests, of course, are the defense of our lives, liberty, and property. In short, some legislators kill good bills and advance abusive ones because they misunderstand their job descriptions.
Second, many legislators simply do not agree with our principles. Of course, they know what to say to get elected, but what they say and what they believe are often quite different. For example, Republican Senator Paul Rosino campaigned as "pro-life," but when interviewed by Oklahomans United for Life, he allowed that it would be better if handicapped kids were aborted and stated that we already have enough regulations on abortion. Would the voters in his district have elected him had they known he disagreed with their principles?
Good bills are also killed as many legislators hide behind the presumption that they know the future. "It won't work anyway, so why try?" they say. Some leaders even argue that it would damage the cause to vote on a bill and have it defeated. When considering whether to run a bill to abolish abortion, one representative said, "It might be doing the right thing at the wrong time." Many at the capitol hold the view that they should only run a bill when it has support from leadership and is likely to pass. This attitude begs the question, "Why bother to play the game?" Why not simply look up the Vegas odds and declare a winner? How many times have we watched the Sooners or the Cowboys beat the odds, one way or the other? We must play the game. We must expect and demand hearings and votes, so we can cheer for the good players and know the score. There is never a wrong time to do the right thing.
Another motivating factor is fear of organized opposition. Few like a messy, emotional fight, yet that is what legislators get almost every time they take a meaningful position. Any principled stance is going to draw nasty voicemails, emails filled with hate, and ugly names posted on Facebook from left-wing radicals. Many legislators would rather avoid ugly opposition altogether than sponsor a bill even remotely controversial.
Legislators also fear reprisals from leadership. Legislators know that if they go against leadership, then other bills they care about will not be allowed to advance. The average citizen believes his legislator has the right to have any of his bills heard. While that ought to be any legislator's right, it is not reality. According to legislative rules, all power rests with the "Kings of the Capitol." Senate Pro Tem Greg Treat is the new king of the Senate, and Speaker of the House Charles McCall is the king of the House of Representatives. They appoint all committee chairs, they make all committee assignments, and they assign all bills to committees. Therefore, they exercise complete sovereignty over their fellow legislators and all proposed legislation. They meet in secret caucuses to decide which bills to hear and which bills to kill. Your legislator is forced to buy, sell, or trade favors with leadership to get any bill heard.
Finally, the greatest threat to good legislation is the fear of losing office. Legislators want to get reelected, so they do what is easiest and least controversial. They aim to placate the most voters while upsetting the fewest. This approach leads to the proliferation of what Oklahoma Conservative Political Action Committee (OCPAC) founder Charlie Meadows dubbed "Pink Puff and Piffle," which is legislation that looks pretty and sounds nice, but does nothing good. Given the choice of a controversial bill to criminalize abortion, or a non-controversial, do-nothing pro-life bill, legislators choose Pink Puff and Piffle every time. Essentially, they trade meaningless victories for votes. They create a never-ending fight, where there is always another skirmish; never a lasting victory or permanent peace. Everyone settles into a Cozy Arrangement.
The Cozy Arrangement is that pro-life lobbyists push bills which propose only regulation or education. Legislators pass these "pro-life" laws and claim victory. The legislators receive positive ratings from pro-life groups, which play well at reelection time. The pro-life lobbyists claim victory, and they receive donations to continue "the fight." Next year both sides show up to do it all over again – cozy. Year after year abortion stays legal, killing centers stay open, and the slaughter of innocent children continues. This is why the Pink Puff and Piffle of the pro-life movement is the enemy of what is needed and necessary.
We must not fall for the Cozy Arrangement this year, spending time, energy, and money on regulation which is ineffective and hypocritical. Ask your state senator and representative to set aside their fears, encourage leadership to lead, reject Pink Puff and Piffle, and uphold their duty to protect life. Ask them to co-author or sponsor Senate Bill 13: "The Abolition of Abortion in Oklahoma Act."
If we want good government, then we must raise our expectations and demand better of our legislators. We may have no more power than the widow who exercised a persistent plea, but exercise it we must. We cannot make our own cozy arrangement with unjust officials, who fear neither God nor a few conservative activists. Their initial denial may be expected, but ultimate success depends partly on our unrelenting cry, "Grant me justice!" (Luke 18:1-8).
John Michener is the Director of Oklahomans United for Life (OUL). You can contact him at:
john.michener@alumni.oc.edu