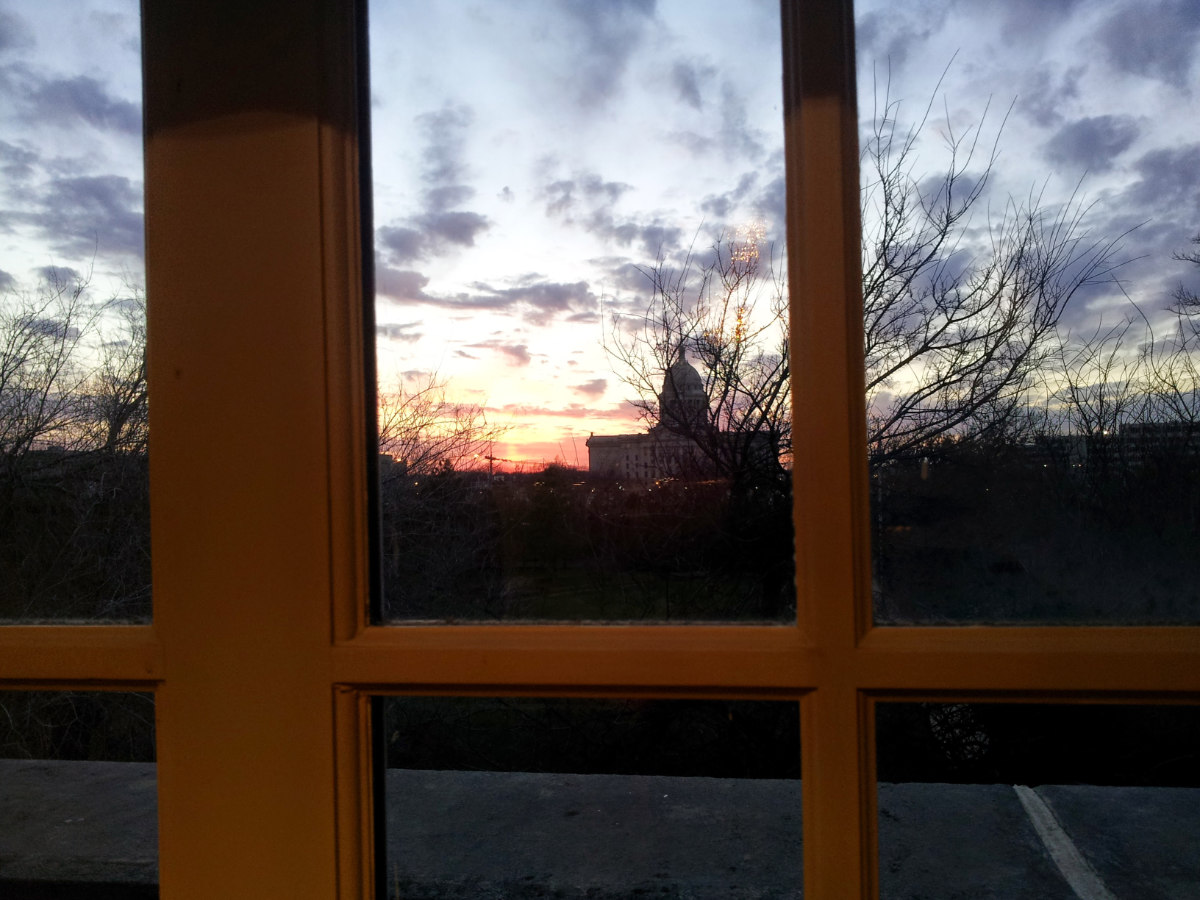 column
The Expanding Role of K-12 Public Schools
By Linda Murphy
The expanding role of social services and social change in K-12 schools should be closely examined. This ideology of providing services for every imaginable need, and for the "common good," is a shift from focusing on teaching and learning academics to making the schoolhouse a tax-funded social service center.
It has long been a concern that children in the government schools are seen by social engineers as a "captive audience" – the perfect place for imposing their ideas on society. In order to reach the children, they need the government to do it through mandates.
I have written previously in this publication, about the global corporate partnership with the National Governors Association and U.S. Chamber of Commerce which produced the Common Core Standards mandates. We repealed those from state law in 2014, but now common core styled goals for "job training" skills have been integrated into Oklahoma testing as you can see below in the 3rd grade testing description.
It isn't even debatable that the government's hand in education policy has not provided answers for improving academic performance. Studies continue to pour out from research that proves we are not only wasting money, but the educational opportunities in the lives of children, every time experimental mandates like Common Core are implemented.
Yet "big agendas" costing big money keep coming from not only Democrats, but also from Republicans who are blinded by trying to solve problems and do "good works" through the government. Smaller government is a long-time principle of the Republican Party, but it is being discarded by those who push these "education" agendas. We MUST become smarter and bring this out of control expansion under the spotlight!
Our children in K-12 should receive, first and foremost, a strong academic foundation for life. Instead, they are becoming academically deprived more and more, while greater amounts of time, money and attention are focused on a social service and social change agenda. Student testing through online computers is used to collect the data that is driving the state and federal government control agenda.
There are well-funded groups, organizations and elected officials working together to push their parts of government expansion. As I write this article, there are bills in our state legislature which could become law that would mandate:
- Mental health testing and treatment ordered for any student that school officials decide is a "possible" risk
- Training for all students in how to behave in sexual relationships
These are dangerous steps in the wrong direction. Other expansions in government control have already been implemented in several areas including:
- Gathering and sharing private personal student Information
- Tax supported program starts at 6 weeks old; costs $23,000 per year per child
- Testing scores based on racial equity to equalize student performance
- Forcing young students to perform at higher levels of development
Here is just one of many examples of what is happening in the classrooms: 3rd graders were recently tested by the state for writing. Traditionally, this would be a pencil and paper task with the teacher grading the writing, spelling, sentence structure, etc. Now these 3rd graders are required to use online computers to "write" and pass the test. We all know that typing is a skill that was, in the past, taught in high school. These smaller, younger, students often do not have the hand size and fine-motor control necessary to use the keyboard with quick and accurate skill.
Often they have not been taught how to type using all 10 fingers with efficient processes like those we learned in high school. Writing with pen or pencil and paper, as well as using print and cursive, are often left out or minimized in the classrooms because the time is spent learning how to pass the test that is high stakes for the students, teachers and entire school system, which is also graded on an A-F report card.
New curriculum and testing is being forced on our schools in order to comply with the "top down" control from the State Department of Education. This is often in conflict with what parents and teachers on the local level know is best for students. Oklahoma has lost many good teachers who have left the classroom out of distress over losing the authority to decide what, when, and how to teach.
There is not enough time or space in this article to describe other examples of government mandates and programs that over-ride and interfere with education decisions, which should be made locally.
Oklahoma's K-12 classrooms must be returned to the place where the love of learning can be nurtured. Students are individuals and must be considered individually in curriculum planning and testing.
We can not operate our schools successfully on a "collectivist" ideology for the "common good." We must realize that "data based" decisions at the state and federal government level cut out local authority and control over teaching, and this is negatively affecting the lives of individual students. This ideology of government mandates in education for "the common good" must be discarded by the Republican Party, if we truly care about children.
Linda Murphy was the Republican candidate for State Superintendent of Public Instruction in 1994, and 1998. She ran again in 2018, losing the nomination in the runoff primary. She served under Governor Keating as Secretary of Education and later as Deputy Commissioner of Labor. She was a member of the State Job Training Coordinating Council, and served on the Governor's School-to-Work Council, and the Governor's Commission on the Status of Women. You may contact Linda at: lindalearn1@yahoo.com