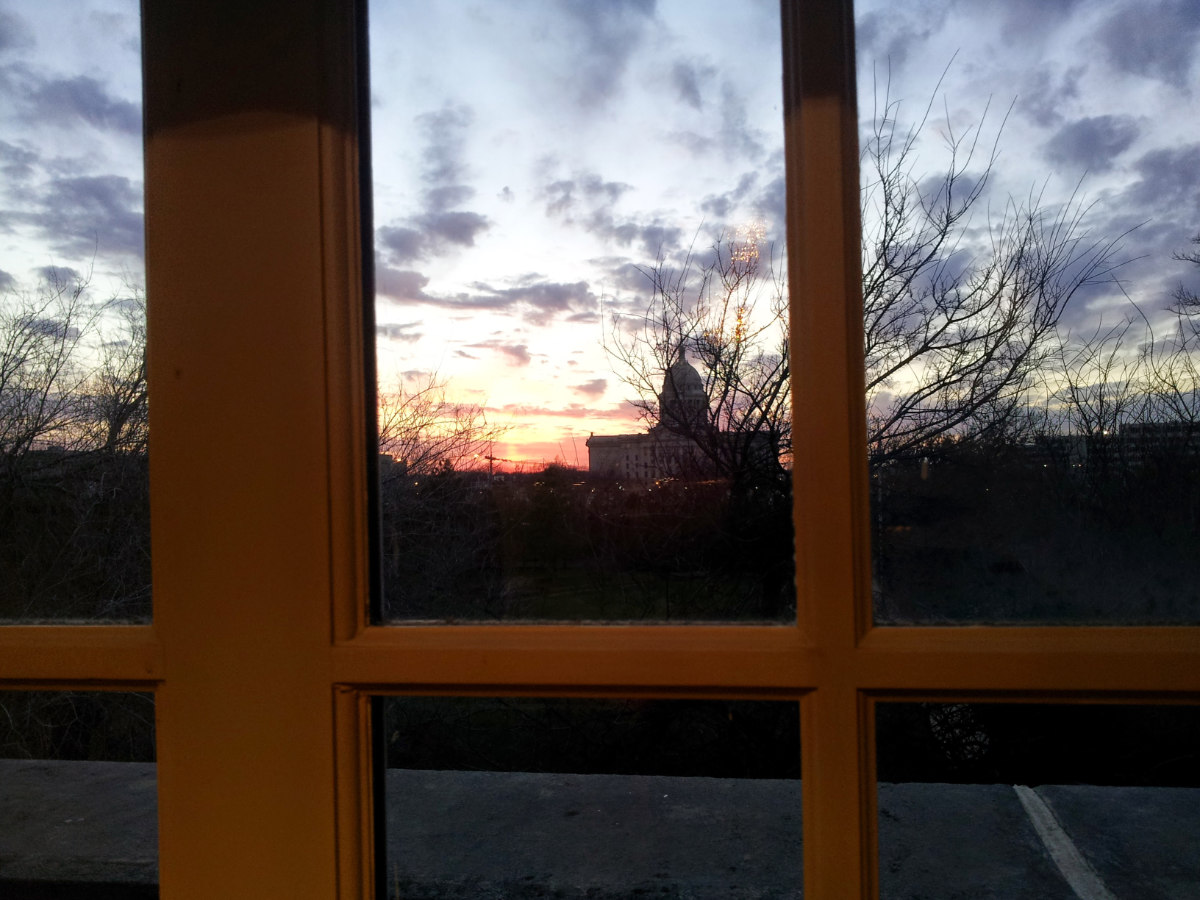 column
Should Oklahoma implement Mental Health Testing and Treatment plans in schools?
By Linda Murphy
Oklahoma and many other states across the nation are poised to pass legislation and policies regarding mental health in K-12 grade schools. Some state and federal government officials, non-profit organizations, and government agencies are pushing to implement school-wide programs to find and treat children with mental health problems. A bill failed in the Oklahoma Legislature last year which contained a number of controversial items. When the bills for the next session are filed, parents and teachers should look closely at the details and be ready to call their legislators.
People promoting school-wide mental health plans speak of their concerns about school shootings, threats of violence, bullying, suicide, anxiety, and Adverse Childhood Experiences (ACE), a very broad category, or other concerns. Many of the advocates will financially profit from the plans. Most citizens are aware of the issues involved and want students who really need help to receive it, but the question must be asked: "Should we screen the mental health of every child?"
Some states have already implemented new laws and policies dealing with mental health that cover all students in K-12. These sweeping changes are bold, aggressive moves which are very controversial to those who read the details and consider the risks involved. In 2014 I reviewed Alabama's comprehensive mental health plan for all students K-12 grade. It was developed with the assistance of the National Center for School Mental Health at the University of California, Los Angeles. The UCLA Center suggested the Alabama plan could be used as a national model. The plan included mental health assessments integrated into student testing and which would be used to produce curriculum individualized for each student according to their responses. The plan booklet, published by the Alabama State Department of Education, detailed the assessment, which included the student's "attitudes, values, character and beliefs." Student responses would be recorded in a student data file via a coding system compatible with Common Core coding in the State Longitudinal Data System (SLDS).
Every state (including Oklahoma) has a State Longitudinal Data System for storing individual student data developed as required upon receipt of "stimulus" money distributed by the Obama Administration. Oklahoma's system was developed by John Kraman who came to the Oklahoma State Department of Education from a Washington, D.C. based non-profit organization, "Achieve" where he was one of the developers of Common Core State Standards. The states' data systems were designed for collection, storage and sharing of individual student data for "data-based decision making" which redirects decisions about curriculum outside the local school board and teacher control, where they have traditionally resided.
The cost of adding the additional services in all K-12 schools is significant. States are working on ways to fund mental health services, and in many cases, further obligate citizens to heavy tax burdens. Increased funding for mental health, appropriated through state budgets and through government programs like Medicaid, have encouraged those working to develop school-wide plans. The 2020 election ballot in Oklahoma will include voting on expanding Medicaid. It isn't hard to see how the increased funding mechanism along with the momentum of concern about student behavior, emotions and safety, drives the agenda for mental health testing and treatment in K-12 grade schools. We should always be aware that school students are "a captive audience" for those who want the state to legislate a program statewide. Trying to diagnose and treat the mental health of the whole student population is a new step in a dangerous direction.
It is important to know that for students who have true mental health problems, we already have existing guidelines, which all schools are required to follow in federal special education law. This is an area which is very familiar to me as a special education teacher. I have taught in public schools and worked in specialized clinical settings with students who were "Emotionally Disturbed." They were identified with great caution and careful consideration as we followed the federal Individuals with Disabilities Education Act (IDEA). IDEA provides the definition for an "Emotional Disturbance" – "a condition exhibiting one or more of the following characteristics over a long period of time and to a marked degree that adversely affects a child's educational performance:
(A) An inability to learn that cannot be explained by intellectual, sensory, or health factors.
(B) An inability to build or maintain satisfactory interpersonal relationships with peers and teachers.
(C) Inappropriate types of behavior or feelings under normal circumstances.
(D) A general pervasive mood of unhappiness or depression.
(E) A tendency to develop physical symptoms or fears associated with personal or school problems."
An emotional disturbance includes schizophrenia, but does not apply to children who are just socially maladjusted, unless it is determined that they have an emotional disturbance according to IDEA.
I and others who have worked with these students were prepared through many courses in child development, psychology, behavior modification, curriculum development, educational testing, and experience to take great caution in referring a child for testing to determine their placement and receive an Individualized Education Plan (IEP). Parents, by law, are included in the decision-making processes. In the federal law, we can see that a genuine mental health problem is an emotional disturbance which cannot be the result of causes that must be considered and eliminated.
For example, if a child has a health issue, takes medication or has a sensory (hearing or vision) deficit, there can be behaviors exhibited which could be falsely labeled as an "Emotional Disturbance" but are actually tied to their health, medication, hearing or vision problem. Another variable to consider is behaviors caused by inadequate or inappropriate school discipline policies which can create a higher incidence of students with anxiety, bullying or other issues. These are problems that must be addressed but they are not mental health problems.
There is an endless list of possibilities for misdiagnosing a student and labeling a mental health problem. I worked with a fourth-grade girl whose mother was in prison, and she also had problems doing her book work due to poor eye tracking and coordination skills. She was behind her grade level and had been wrongly labeled as Emotionally Disturbed because she was (naturally) upset about her mother and not being able to keep up with her classmates. You can see how mental health problems are easily be mislabeled.
This is especially true when mental health is assessed, screened, evaluated and identified by people who are not professionally prepared to discern and consider all of the variables involved. Professionals can make wrong decisions too and in mental health labeling there is an increasing number of highly controversial ways some people are using the term "mental illness." It has even been applied very dangerously along political lines.
I've covered only a taste of the issues which will arise if we put mental health for all on the list of responsibilities for schools to handle. Some questions that should be answered before we make a drastic change include:
- Do we really want schools to go into school-wide mental health testing, screening or profiling all students?
- Should we add mental health to the curriculum, taking academic time and teacher's attention or leave mental health care to professionals outside the schools?
- Should we collect private and sensitive personal mental health information from students and store it in a data base online?
- Who would decide what is a good or right mentally "healthy" response?
- Should the state; the National Center for School Mental Health at UCLA; the Center for Disease Control (CDC) or another government entity have a hand in determining and controlling what is considered a right or normal response from students involving their attitudes, character, values or beliefs?
Some schools are already using Social Emotional Learning (SEL) programs which leads into the same list of concerns and questions. Parents and teachers should look closely to see if SEL is being used in their school. Schools which retain true local control listen to teachers' and parents' concerns; give teachers authority to make curriculum and testing decisions and uphold parents' rights to opt out or give consent for their child's participation. Local control will always produce the best education results.
There are many controversies in the field of identifying mental illness especially in children. Oklahoma should carefully consider this issue!
Linda Murphy was the Republican nominee for State Superintendent of Public Instruction in 1994, and 1998. She ran again in 2018, losing the nomination in the runoff primary. She served under Governor Keating as Secretary of Education and later as Deputy Commissioner of Labor. She was a member of the State Job Training Coordinating Council, and served on the Governor's School-to-Work Council, and the Governor's Commission on the Status of Women. You may contact Linda at: lindalearn1@yahoo.com