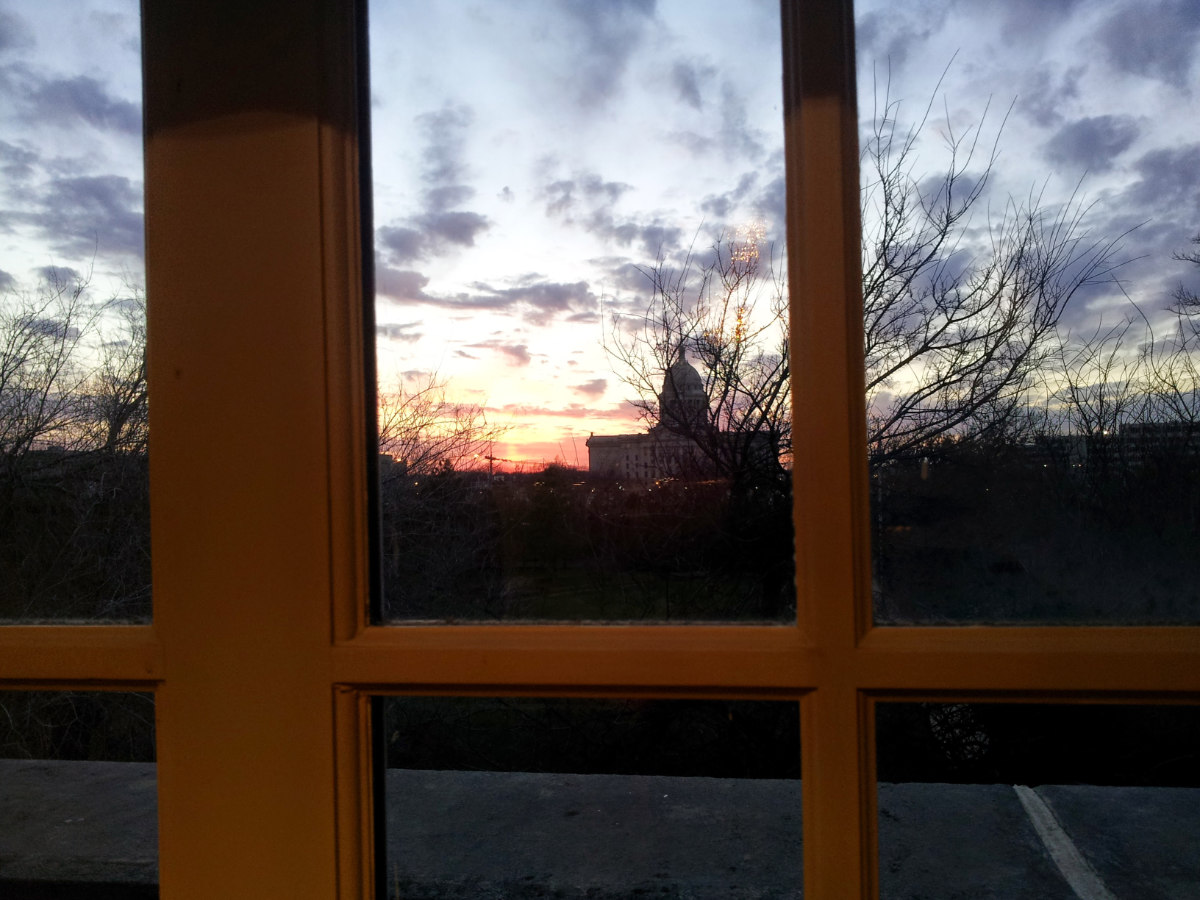 column
The Higher Ed Defunding Thats Yet to Come?
We already know that Oklahomans do not place a high priority on taxpayer subsidies for higher education. In December 2016 OCPA commissioned SoonerPoll to ask likely voters this question: "The legislature is trying to prioritize areas of state spending. Which of the following areas of spending would you prioritize as most important?"
The clear winner was "K-12 schools" at 47 percent. "Roads and other transportation expenses" came in second at 20 percent, followed by "health care" (19 percent), "public safety" (9 percent), and "colleges and universities" (5 percent).
Given that the survey has a margin of error of plus/minus 4.6 percent, I couldn't help but recall an amusing incident from U.S. Sen. Arlen Specter's uninspiring run for president back in 1995. "You're at 1 percent," his fellow candidate Pat Buchanan quipped, "and that poll's got a 3 percent margin of error. There's a possibility Arlen Specter doesn't exist."
Enthusiasm for higher ed subsidies does exist, but just barely. As OU emeritus professor William W. Savage, Jr. wrote in a recent essay at NonDoc.com, "Take away the Greek system and NCAA sports and tell students they can't park on campus, and lawmakers would see how much public support for higher ed remains."
Comes now a new finding from the Pew Research Center which should, but probably won't, serve as a wake-up call. "Today, for the first time on a question asked since 2010, a majority (58%) of Republicans say colleges and universities are having a negative effect on the way things are going in the country, while 36% say they have a positive effect," Pew reported.
Among conservatives, the findings are even more startling: Fully 65 percent of conservative Republicans – nearly two in three – say colleges are having a negative effect on the way things are going in the country.
American Enterprise Institute adjunct scholar Richard Vedder, who helps compile the annual college rankings for Forbes, tells of an e-mail conversation he once had with one of the 20th century's greatest economists, Milton Friedman. "The spread of PC [political correctness] right now would seem to be a very strong negative externality, and certainly the 1960s student demonstrations were negative externalities from higher education," Friedman said. "A full analysis along those lines might lead you to conclude that higher education should be taxed to offset its negative externalities."
At least one honest liberal can read the writing on the wall. In a recent blog post ("The mass defunding of higher education that's yet to come"), which later appeared also as a Los Angeles Times op-ed, leftist academic Fredrik deBoer said this Pew survey result "represents a crisis."
"I am increasingly convinced that a mass defunding of public higher education is coming to an unprecedented degree and at an unprecedented scale," he wrote. "People enjoy telling me that this has already occurred, as if I am not sufficiently informed about higher education to know that state support of our public universities has declined precipitously. But things can always get worse, much worse. And given the endless controversies on college campuses of conservative speakers getting shut out and conservative students feeling silenced, and given how little the average academic seems to care about appealing to the conservative half of this country, the PR work is being done for the enemies of public education by those within the institutions themselves. …
"Meanwhile, in my very large network of professional academics, almost no one recognizes any threat at all. Many, I can say with great confidence, would reply to the [Pew] poll above with glee. They would tell you that they don't want the support of Republicans. There's little attempt to grapple with the simple, pragmatic realities of political power and how it threatens vulnerable institutions whose funding is in doubt. That's because there is no professional or social incentive in the academy to think strategically or to understand that there is a world beyond campus. Instead, all of the incentives point towards constantly affirming one's position in the moral aristocracy that the academy has imagined itself as."
Do Oklahoma's higher education officials not see this?
In a state where political-correctness slayer Donald Trump won 77 of 77 counties, one hopes these officials will give serious consideration to the reforms proposed in the September issue of OCPA's Perspective.
Brandon Dutcher is Oklahoma Council of Public Affairs (OCPA) senior vice president. He is editor of the book Oklahoma Policy Blueprint, which was praised by Nobel Prize-winning economist Milton Friedman as "thorough, well-informed, and highly sophisticated." His articles have appeared in Investor's Business Daily, WORLD magazine, Forbes.com, Mises.org, The Oklahoman, the Tulsa World, the Oklahoma Constitution, and 200 newspapers throughout Oklahoma and the U.S.