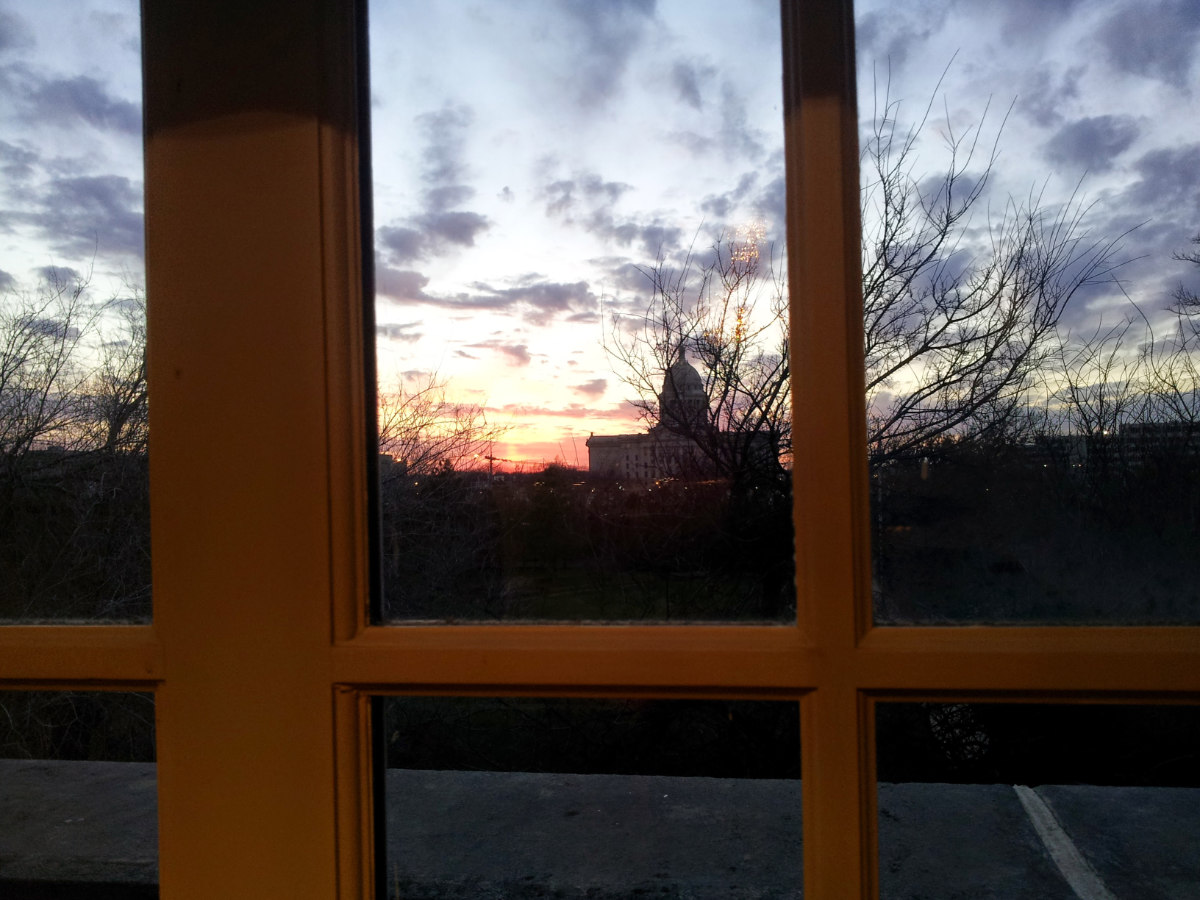 column
Is Ignorance Now a Virtue from Candidates for Public Office?
By Steve Byas
With Tulsa-area businessman Kevin Stitt making the runoff for governor, I am now persuaded that a large percentage of our electorate now believes that the less you understand about political philosophy, the better candidate you are for public office. Lest anyone think this is an endorsement of Oklahoma City Mayor Mick Cornett, think again. I certainly do not endorse a mayor who signed a letter asking Congress to keep ObamaCare.
Stitt has not even bothered to vote in several Republican primaries, and apparently did not vote in the Oklahoma primary for president in 2016. I watched a video of Stitts appearance before the Oklahoma Conservative Political Action Committee (OCPAC), and I was amazed as Stitt bobbed and weaved for about 45 minutes. It is not surprising to see that from candidates who do not want to take a hard position on issues, but in Stitts case, it became apparent that he really just did not know what to think on many of the questions.
If elected governor, Stitt would have a state legislature to work with that exhibits many of his traits.
The Legislature is now made up of far too many members who knew little about state government, political philosophy, and the like before they were elected, and have instead received their "education" from the bureaucrats, the lobbyists, and the leadership.
What is really sad about all of this is that this appears to be what many voters want. They express disdain at someone who has held office for more than two seconds – arguing they are somehow "tainted" from that experience in government. This was the driving force behind the idea of "term limits" imposed upon our state back in the 1990s, and taking effect in 2004.
Term limits advocates seemed to think it was almost a cure for cancer and heart disease, if you listened to their rhetoric. Every time one remarks just how bad this or that office holder is doing, some of these term limiters would chirp, "What we need is term limits."
Folks, we have had term limits now for all legislators for over a decade and our Legislature has degenerated ever since. As I said above, instead of attracting candidates who are learned in political philosophy and are desirous of making a long-term commitment to a more conservative state government, we have witnessed a steady stream of candidates and legislators who know little and our proud of it. Many now look at the Legislature simply as a "resume enhancement" until they get a real job with one of the groups they have carried water for. Often, these legislators think of the Republican grass-roots with contempt. Have you ever noticed that fewer and fewer bother to participate in Republican events? They probably sit around and laugh at the suckers who helped them get elected, thinking they really knew something or believed something.
They show up at the Capitol, and are tutored in the ways of state government by a bureaucrat, who wants more money for their state agency. Or, they get an "education" on where the state needs to spend more money from a lobbyist. Finally, if they dont learn about spending money from a bureaucrat or a lobbyist, they can expect to follow the leadership of the leadership.
Sometimes the "education" of a legislator takes place away from the Capitol. A few years back, several legislators were treated to a free trip to St. Croix in the Virgin Islands, so the National Popular Vote folks could "educate" them on why we need to effectively gut the Electoral College, put in place by the Founding Fathers. One would think they could have given them the same information in a meeting room at the Capitol, but I guess you learn better in the Caribbean than at 23rd and Lincoln. Or something.
I was shocked – at the time – that the NPV proposal actually passed the state Senate. (Nothing shocks me with our Legislature any more). Considering that the Senate was overwhelmingly Republican, it never occurred to me that I would need to explain to a Republican legislator why we needed to keep the Electoral College. But two things: one – many of these so-called "Republicans" run on that ticket just to get elected. If the Democrats were still in charge like they were in the last century, they would be Democrats. Two – this is a powerful demonstration of my thesis that few legislators now understand basic concepts upon which this country was founded — we are a federal republic, not a unitary democracy.
Term limits is the wrong answer to the right question. The right question is: Why is it that someone like Nancy Pelosi can get elected dog-catcher, much less to Congress? The answer is certainly not term limits. Does anyone seriously believe that should Pelosi be term-limited that her successor would be a constitutional conservative?
This gives us a clue to a solution to our present bad circumstance of a very poor Legislature. We dont need to term limit legislators so much as we need to term limit the voters. And since we cannot actually term limit the voters, what we have to do is change that electorate. Instead of concentrating on educating candidates and legislators, perhaps what we need to concentrate on is educating the electorate.
That way, when someone is standing at the door of a voter, the educated voter can tell real quick whether the candidate actually knows something and is actually dedicated to the constitutional principles upon which our country was founded – limited government, liberty, free enterprise.
Now, there is one kind of ignorance that is noble. My friend, the late Jack Edens, once wrote a column for this newspaper that I thought was one of the best we ever printed. Edens said that a true conservative practices the politics of "enlightened ignorance." By that he meant that a true conservative did not pretend to know how to run the life of every person in society. Or, as former President Warren Harding once put it: "All human ills are not curable by legislation."
Sadly, our recent legislatures have either forgotten this philosophy, or they never knew it to begin with. After all, for many voters, the less you actually know the better candidate for office you are. (How is it that having never voted in a Republican primary is now a virtue?) This lack of knowledge of this limited government philosophy actually led a recent Oklahoma Legislature – a REPUBLICAN Oklahoma Legislature – to pass a law to subsidize grocery stores in Oklahoma, an idea put forward by former First Lady Michelle Obama! That is why I refer to our Legislature as "The Michelle Obama Legislature." Perhaps no vote better illustrates the intellectual desert we now call the Oklahoma Legislature.
My suggestion is that we need to concentrate on educating our fellow citizens in the principles of limited government, liberty, and free enterprise. Then, lets begin to run candidates who do know something and do believe in something against these pseudo-Republicans in primaries.
Now, if you are a legislator that this column doesn't accurately portray, congratulations, you are in a pretty small group. But if it does describe you, and you know who you are, shame on you.