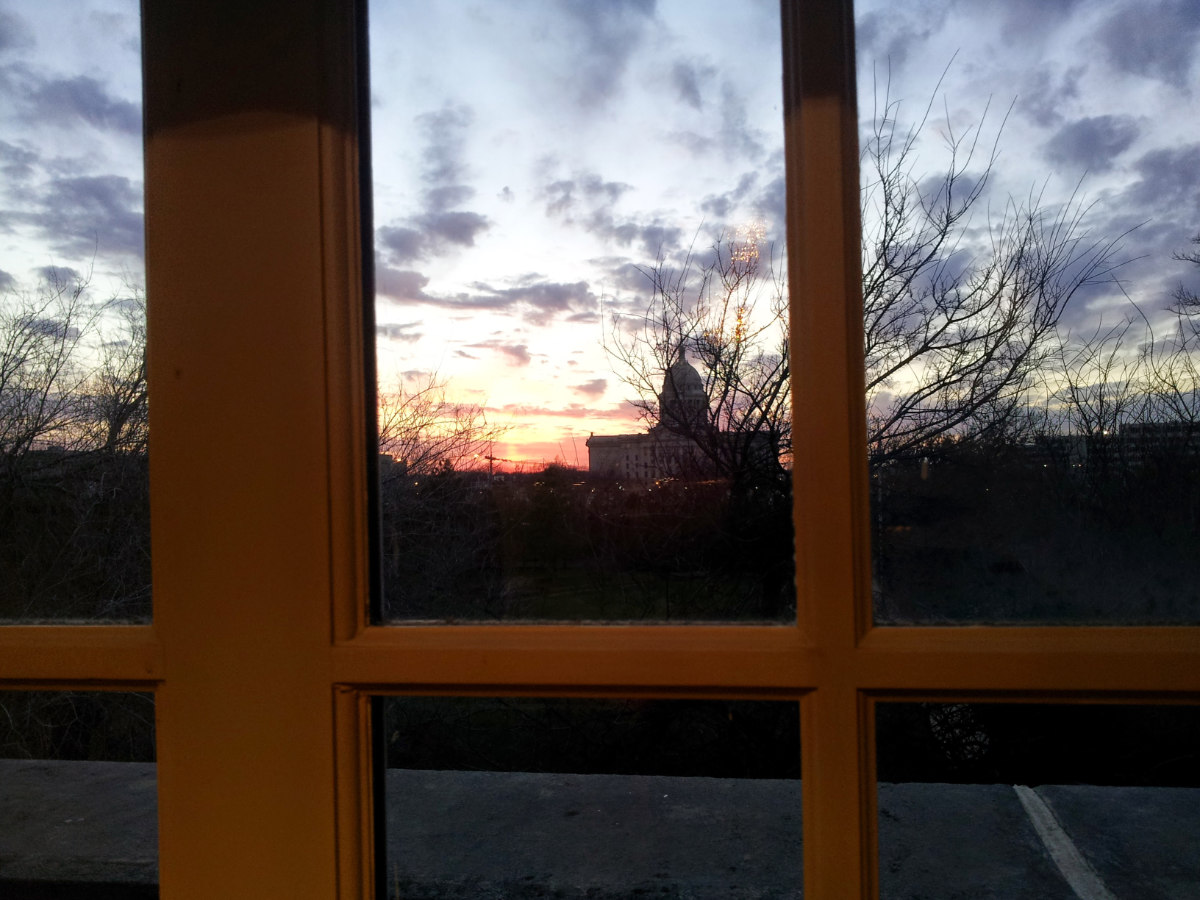 column
Career Politician
By Steve Byas
Far too often, political campaigns discuss matters that are really not all that important. Rather than zero in important policy differences, we often hear glittering generalities like "Oklahoma Values," or politicians insisting they are not a politician, or even worse – the dreaded "Career Politician."
First of all, a politician is a person who is actively engaged in politics, both of which many consider like terms of disparagement, almost only to be said through clenched teeth. But in reality, the words derive from the Greek word for the city-state, polis. In other words, matters that involve public affairs or the polis, are politics.
What is the alternative to politics? Fight it out in the streets? On the contrary, politics is the way we settle our differences in a civil matter. Rather than harass our opponents in restaurants – oh, I guess that is done now – or use bullets, we use ballots. Instead of reaching for the cartridge box to decide public policy (another word that derives from polis), we utilize the ballot box, or the jury box.
Even the word polite derives from polis.
Yet, politics and the person who practices civility is derided, and candidates for office assure us that they are "not a politician." I have even heard candidates for public office, who have been in public office for years, stand up, and with a straight face, tell us they are not politicians.
Some, however, are a little more sophisticated. Probably because they realize that anyone who runs for public office is, by definition, a politician; or perhaps, they've been called on their duplicity, I have noticed many now insist that they are not a career politician.
To which I humbly ask, What is wrong with being a career politician? It was pretty much a career for James Madison, John Adams, and Thomas Jefferson. In more recent times, Robert A. Taft and Barry Goldwater basically made a career out of politics. Ronald Reagan left his career in Hollywood to become first, governor of California, then president of the United States. Even Ron Paul served several terms in Congress. In our state, Bill Graves and Jason Murphy were career politicians.
Were they bad people?
Think about it. If a person sees our country, or our state, in the hands of socialists, incompetents, and crooks, is it something to criticize that the person has decided to make a career out of attempting to reverse all of this? Why is it that making a career out of being a bricklayer, a teacher, a preacher, a medical doctor is acceptable, yet making a career out of limiting the size, power, and scope of government – by being a career politician – is something comparable to being a hit man?
Should we leave it to the socialists, incompetents, and crooks, or is it noble to give up a career in another field to toil in the fight against bad government? Just as there are good and bad bricklayers and physicians, there are good and bad politicians. Longevity in office does not make a man or woman a bad person. That is determined by what they do while in office.
We need more men and women who make a career in politics, who believe in limited government, individual liberty, free enterprise, and fidelity to the Constitution.
Steve Byas is editor of the Oklahoma Constitution newspaper. He may be contacted at: byassteve@yahoo.com