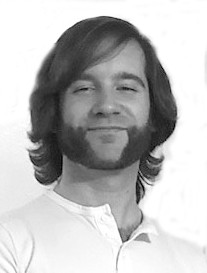 column
A Self-Inflicted Apocalypse
By Shane Smith
You've really got to hand it to COVID-19; in a matter of weeks it has accomplished what the War on Terror could never completely achieve in two decades: the complete demolition of liberty in America. Not the virus itself, but the government response to it. Almost overnight, in the face of an overblown virus threat, citizens became prisoners in their homes, while governors and mayors transformed into petty tyrants, reveling in their new-found power to blind side their communities with arbitrary lock-down dictates, crippling local economic activity in the process.
The reckless, alarming, and false news reports beamed at Boobus Americanus 24/7 has resulted in a nation paralyzed with fear, conditioning the American public to accept almost any government overreach in order to meet the germ threat.
And overreach it certainly has been. The blanket lock-down policies have been imposed with no debate or input by those who would most certainly bear the burnt. In fact there was no debate at all; local government just assumed the power to do so, and did it. Thousands of businesses were suddenly deemed "non-essential," with their operations either curtailed or halted entirely. Despite what city councils and the inhabitants of mayoral chambers apparently believe, these actions are not without consequences.
The government-imposed house arrest and shut-down of "non-essential" businesses has had predictably destructive consequences: 22 million Americans thrown out of work in just four weeks.
Oklahoma in particular has suffered skyrocketing unemployment since the imposition of lock-down policies. Unemployment insurance claims increased by 2,866% during the month of March, and are continuing to rise through April.
The very real danger of unemployment on the health of Americans has been virtually ignored by the mainstream media, yet it will end up inflicting far more pain and death than the coronavirus ever could. Extensive research has been conducted on the health effects of unemployment. A meta analysis of studies, published in the journal Social Science and Medicine, found that unemployment increases the risk of dying by 63%. Work done in the 1970's by Harvey Brenner found that for every 1% increase in unemployment that is sustained for five years, 36,000 people die as a result. Wouldn't it be tragically ironic if the lock-down "cure" ended up fulfilling COVID-19's initial death toll predictions?
Of course, millions of people aren't going to just accept this state of affairs. Social unrest will follow. "Societal chaos" would be more accurate, as anger and despair boil over and coalesce into a destructive political juggernaut.
One of the most disturbing developments of the coronavirus panic came when hospitals across the nation were ordered to cancel all scheduled surgeries and procedures, including urgent cancer and heart surgeries, in anticipation of an influx of COVID-19 patients. Stories of "overwhelmed" hospitals were reported on non-stop by the major news networks, yet, when curious citizens investigated these "hot spots" for themselves, they found the hospitals to be virtually empty. Twitter hashtags such as #FilmYourHospital and #EmptyHospitals began to trend as ordinary Americans began to film empty parking lots and waiting rooms.
In reality, thousands of staff in hospitals across the country were laid off, as the predicted influx of COVID-19 patients never materialized. This, despite wall-to-wall coverage of health officials repeatedly telling us that "millions will die" and that our "hospitals will be overwhelmed." It hasn't happened, and it doesn't look like it ever will.
This really begs the question: why are lock-downs still in place? The ones advocating for a nationwide lock-down for up to a year are clearly people who feel very secure in their job. Let's hear from people who have been thrown out of work.
So, what about the killer virus itself? How dangerous is it, and does it justify inducing the most destructive economic collapse in this nation's history? While we have been told repeatedly that COVID-19 is "ten times worse than the flu," and has a 4% mortality rate, new research is being conducted that completely upends the official narrative regarding its danger. Research conducted by German virologist Hendrik Streeck found a preliminary mortality rate of just .4%. And that number will more than likely continue to fall as more data is collected.
Mass antibody testing being conducted in locations like San Miguel County, Colorado, and Santa Clara County, California, are finding that COVID-19 infections are far more widespread than initially believed. By far the majority of infections are also benign, with the Santa Clara study finding a mortality rate hovering around 0.2%. It will more than likely continue to fall.
How far does that mortality rate decline when calculated for citizens under 65 with no underlying health conditions? It has been clear from the outset that COVID-19 poses no real risk to children and healthy adults. Wouldn't a more sane policy be one of isolating those who we know are at risk, and allowing healthy younger adults to go back to work?
We have to ask ourselves: Does a 0.2-0.4% mortality rate justify a police state? Does it justify creating the most destructive economic crisis in history? Does it justify a multi-trillion dollar wealth transfer to the Political Class throughout a suicidal policy of money-printing? Does it justify the overwrought hysteria that is now on display throughout the nation and the world?
Does it justify what amounts to a self-inflicted apocalypse? Because that is where the lock-downs are leading. 22 million thrown out of work, and millions more to come. There will be wave upon wave of "deaths of despair," and the plague of drug overdose deaths will burn like a wildfire in the coming years.
Lock-downs inflict devastation upon the most vulnerable in society. People for whom "working at home" is not an option are hardest hit. Shouldn't they have a say in their fate?
The propaganda being churned out by people for whom "lock-down" is merely an abstract concept, has completely infected COVID-19 coverage. And it has been relentless, frightening the public into complete submissiveness with terrifying headlines of a killer virus on the loose, martial law the only apparent remedy. What amounts to warmed-over talking points from the War on Terror are now used to describe COVID-19 in terms of a war. So we're at war with a virus? Will it cost as much as our two-decade occupation of Afghanistan? Since the enemy virus is hiding among the American public, will troops be deployed in American cities? Once the unemployment-fueled social timebomb detonates, will those troops be used to quell the ensuing unrest?
The real apocalypse unfolding right now is man-made. It has been created by government, not a virus. It's the one presently occurring in millions of households throughout the country as they scramble to find work, in order to feed their family and keep a roof over their heads. No one is going to care at all about COVID-19 if the lock-downs continue any longer. The economic crisis bubbling and boiling beneath the surface, will be all-consuming once it erupts. By then it will be too late to reverse course, and the social unrest will be uncontrollable. Fear of a virus will transform into violent, destructive anger aimed at the governing class for creating so much devastation based on so little information. It will be more French Revolution than American. And it will be entirely self-inflicted.
If we do manage to emerge completely from this marionetted mass hysteria, a change must be made in howwe are governed. Never again can we allow our liberty to be so completely steamrolled based on such flimsy information from international organizations so fraught with conflicts of interest. We can't continue being led by the nose by "experts" when matters of liberty are involved, because the "experts" have a consistent record of making tragically bad calls. Not to mention that they are almost exclusively authoritarian. Just look at Bill Gates' inside man Anthony Fauci, casually speaking of years' long lock-downs, immunity certificates, mandatory mass vaccinations, along with other atrocities. These people do not care one whit about your liberty, or your job, or even your health.
If there is one lesson to be learned from this completely manufactured crisis, it is that our liberty is not secure, and that its enemies are everywhere, ready to pounce. And pounce they have during this crisis, emerging from the shadows with knives drawn. Liberty must be made secure again, because without security in our liberty, a future of peace and prosperity will forever be out of reach for future generations.
I, for one, do not wish for my kids to grow up in a post-pandemic authoritarian dystopia built in the craven image of a billionaire humanitarian with a guillotine.
Shane Smith is a pro-liberty writer based in Norman, Oklahoma. He blogs at: RepublicReborn.com, and can be reached at: digitalsunset86