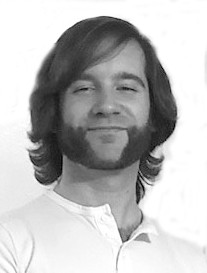 column
Our COVID Obsession Will Destroy Liberty for Generations
By Shane Smith
As I write this I am seven days deep into a fourteen-day quarantine with my youngest child. Because she was exposed to someone that tested positive for COVID-19, she is now required to remain at home despite the fact that she is experiencing zero symptoms. The call from the Health Department was courteous but firm: "You must stay home." Something about receiving a call from an unelected, faceless bureaucrat regarding a forced quarantine, with implied consequences for disobedience, was unsettling.
And, before I go further, I have serious doubts as to whether anyone at my children's school seriously believes COVID-19 to be any kind of threat at all. For example, when their school closed to the public due to rising case counts, the school itself didn't actually close. The teachers and their children continued to use the school freely, as I soon witnessed during my kids' Zoom classes. A quick cruise by the school found bustling activity, a school open, but only to a privileged few.
Does a 0.13% fatality rate, the number from the World Health Organization (WHO) really justify such draconian measures as school shutdowns, mask mandates, or extended quarantines for children experiencing no symptoms whatsoever? Or for everyone under 70, a 0.05% rate? What about the 0.003% rate for children? I was under the impression that lockdowns, forced quarantines, and mandatory masks were policies designed for a far deadlier epidemic.
But we are not living through a deadly pandemic. Far from it, as we now know from everything we've learned about COVID-19. The Boogeyman Virus that we were told was hiding under our bed, and would get us lest we observe the correct rites and rituals, does not exist. The adults have aimed the flashlight under our bed, and have proven that nothing's down there. But the rituals remain. Lockdowns, mask mandates, the cancellation of every significant public event in our lives, the public shaming of anyone violating COVID's strictures, obsessive and widespread COVID testing, these have all become a part of our lives, poisoning our lives. And for what? A virus that only poses a risk to those already severely ill or morbidly obese? Even the Center for Disease Control (CDC) admitted that 94% of deaths occurred in those who were already severely ill with up to three other conditions.
Who can afford to abide by policies such as these? Surely not the poor and middle classes, who are employed in the real world, and for whom "quarantine" and "lockdown" mean something. The opinion-shapers, the propagandists, the well-paid mouthpieces of well-funded regulatory bodies, the people who manufacture support for these totalitarian policies, they won't miss a paycheck if forced to stay home. For them, the term "lockdown" is entirely theoretical. But for us it's not. An economic shutdown doesn't faze someone like Anderson Cooper, or Anthony Fauci, or the gaggle of Hollywood actors who serve as the useful idiots of pandemic authoritarianism. "Let them eat cake!" They say, while they retire to their penthouses, or upstate summer homes, or private jets, while we tread water. Many have sunk, but their tragedy won't be mourned by the pampered and pedigreed career criminals that have orchestrated the COVID charade.
Think of the tragedy that has unfolded in the lives of our children. Forced quarantines, forced masks, invasive and painful testing, an irrational fear of a mild virus, instilled by panicky adults. They've been forced to witness a collective meltdown of the entire adult world, where people old enough to know better have folded like neurotic paper bags in the face of obviously false, sensationalist propaganda.
Even more strangely has been how partisan this entire circus has become. Democrats support unending lockdowns, Republicans are against. And we have even witnessed many on the extreme Left actively searching out, and celebrating, bad virus news. COVID-ism has become an ideology for many, through which authoritarians of every party and persuasion can see their totalitarian fantasies realized. COVID-ism has become a neo-Puritan busybodyism, giving the ultimate excuse for prying into the lives of strangers. COVID-ism is really a sister illness to Trump Derangement Syndrome, a psychological contagion that has broken the brains of the chattering Political Class, lending their superficial and juvenile support for the most destructive public policies for the sole reason of opposing Trump.
This bizarre, neurotic, and cult-like behavior surrounding COVID-19 has extracted a high price. Forty million thrown into unemployment, an incomprehensible increase in the national debt, a true apocalypse for small and independent businesses, as well as the cultural apocalypse that we've watched unfold. Every public event, every gathering, every public activity that has given our lives meaning, has been cancelled, called off, postponed indefinitely. Movie theaters are hanging by a thread. Virtually every public performance has been cancelled through mid-2021. We are expected to go to work, go home, watch Netflix, and shop on Amazon. We can expect that the propaganda will be turned up to 11 for the holiday season. Yes, Fauci and Co. appear intent on destroying Thanksgiving and Christmas too.
But do any of them really believe what they're saying? I have serious doubts about it. The United States is on track to experience fewer deaths this year than she did in 2019. What pandemic, exactly, are we living through?
An entire year has been stolen from us, and if the COVID grifters get their way, they will take many more. Before our eyes, an entire industry is being built around COVID hysteria, a pandemic-industrial complex, that will require the public to be fed a steady diet of pathogen fear in order to sustain itself. Even our own governor, Stitt, has signed into existence the "Oklahoma Pandemic Center for Innovation and Excellence." It will be a guaranteed boondoggle, a black hole for taxpayer funds. You think Anthony Fauci is bad? It will employ an army of Faucis, chittering endlessly about the need for new lockdowns and restrictions. It will be a propaganda geyser, and give a scientific sheen to fear-mongering that it will most certainly engage in. Their garbage will infect our schools, our workplaces. Their lobbyists will haunt the halls of our government, our representatives will be beset by their constant presence, and many will begin to succumb. Every aspect of our lives will eventually be touched and diminished by it. New restrictions on our liberty will be based upon their lies.
There is no way that freedom can peacefully co-exist with this emerging pandemic industry. The existence of one requires the obliteration of the other. Something must give. At the moment, liberty is losing. Every corner of power is aligned with lockdown-ism, the establishment of permanent fear as a way of life, and authoritarian government as our only savior.
It is beneath our dignity as members of a supposedly free society to silently allow this state of affairs to emerge without so much as a complaint. As inheritors of the greatest tradition of liberty that the world has ever known, it is abominable to think that we would so easily throw it all away.
It is our duty to pass on that tradition of liberty to our children and grandchildren, not this pandemic totalitarianism that has suddenly emerged. But as the propaganda mills manufacture consent for this unprecedented destruction of freedom, the question now becomes, what will we do? Do we silently and obediently accept the "New Normal?" Do we accept total surveillance of our movements, the contact we have with friends and family members? Do we accept being tracked, tagged, corralled, and silenced? Do we accept the training of our children to think of their Constitutional rights as conditional, rather than absolute?
If we accept this state of affairs, then there will be little to pass on to our children that we can feel proud of. I can think of nothing more shameful than failing to adequately oppose this encroaching totalitarian nightmare that will soon obliterate all normalcy from the lives of future generations.
We must free ourselves of this irrational fear of a mild virus. In essence, we must forget all about COVID-19. It is not what the Boogeyman virus we were told it would be, not even close. Yet that fear remains, and is used to manipulate us into silent acceptance of the greatest threat to liberty that we will ever face.
We must reassert our claim to that liberty. We are at a civilizational crossroads: either a decline into authoritarianism, or a rebirth and reassertion of freedom. Liberty is our birthright, an unalienable aspect of our existence within a free society. We must relearn that simple truth, before it is suffocated beneath the new nightmare that is being built before our eyes.
Shane Smith is a pro-liberty writer based in Norman, Oklahoma. He blogs at: RepublicReborn.com, and can be reached at: digitalsunset86@gmail.com