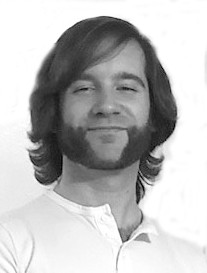 column
Mayoral Candidate Larry Heikkila Would Return Stability and Normalcy to Norman
By Shane Smith
If the events of the past fifteen months has taught us anything, it is that all politics is local. Economic lockdowns, by far the greatest self-inflicted disaster in US history, could never have occurred without its many enablers operating at the state, county, and city level. The greatest economic and social damage was inflicted by local politicians and bureaucrats who piled on the frayed nerves of their communities, recklessly instilling into everyone a feeling of mortal danger.
Back in March of 2020, Norman mayor Democrat Breea Clark began preaching the gospel of the coming Doomsday Virus, and hasn't let up much since. She has followed what appears to be a pre-written pandemic playbook, using the media-driven fear as an opportunity to close small businesses, churches, along with virtually every social activity, with the gigantic exception of police protests, which were conspicuously exempt from COVID restrictions all over the country. But many wondered why the big box stores could remain open, as well as the many cookie cutter chain retail shops that pop up overnight like mushrooms? Why weren't places of worship considered "essential"? Why should government ever have the right to decide who is essential, and who isn't? How has this careless attitude affected how citizens and small business owners alike view the city?
This brings me to recently-announced mayoral candidate Larry Heikkila, who has also been asking these very same questions for the past year. Heikkila, a retired Commander Master Chief who served 26 years in the U.S. Navy, followed by 17 years as safety manager for Norman, decided to run for mayor after witnessing Clark's performance during the pandemic. Clark and the city council has "overreached in faith, family, and business," Heikkila relayed to me during an interview.
Asked how he would have responded as mayor to the pandemic, he replied, "with caution." Stressing the absolute seriousness of shutting down small businesses, Heikkila used the example of the University Barbershop, a small business that was forced to close due to Clark's sudden lockdown. Heikkila knew the gentleman who risked years of his time and money to get the barbershop open and running, only to see all his hard work destroyed by an overreaching mayor. And to add insult to injury, small businesses were forced to close while watching the big box and chain retail stores given permission to remain open, businesses which already had a direct connection to federal relief funds.
The church closures that Norman experienced left Heikkila appalled, and said that he would never have shut down something so meaningful and sacred as a place of worship: "Places of worship weren't essential, but liquor stores and tattoo parlors were?"
A big question on my mind had been the topic of mask mandates. Heikkila's position is that, when the facts change, the policy must change to reflect the new information. He initially supported a recommendation to wear masks from city leaders, but once he noticed that neck gators, bandanas, and any random piece of cloth would suffice in public, he realized that this was more for show than anything else. His fundamental position is respecting the choices of each individual.
On the topic of CARES Act funds, Heikkila believes that the money should have been used first and foremost on taking care of those most directly affected by the pandemic and economic hardship. Heikkila would have set up an indemnity fund for the city's first responders, who remained on call throughout the pandemic. Increased fire training, funds to expand police positions, would also be a priority for Heikkila. The rest of the money should have been distributed to the businesses destroyed by Clark's lockdown, not diverted to pet projects.
Many Norman residents have become alarmed at the situation surrounding the homeless/transient population in Norman. "There are people that need help, that are in crisis, and we need to be able to provide it. But there are people who take advantage of that compassion, people whose ultimate destination isn't Norman, and we need to send them on their way." Heikkila has boiled his position on the transient population as "compassion within limits," a phrase that he says his wife came up with. He believes that the municipal government has a duty to focus on protecting and assisting working, tax-paying Norman residents.
Thanks to a years' worth of data, we now know that neither lockdowns nor mask mandates slowed the spread of COVID-19 in the slightest. They caused needless harm to the most vulnerable in our community, and we need elected leaders who can recognize and admit error, and change policy when new data emerges. We need a leader whose judgment and decisions aren't tainted by fever dreams of higher office, as Clark's seem to be. We need a leader for Norman who is free from outside influence, someone who would protect the rights of citizens and business owners especially in times of crisis.
There is nothing utopian or unrealizable in Heikkila's vision for Norman. He would "calm the waters," and encourage businesses and entrepreneurs to invest in Norman for the long haul. Unlike Clark, Heikkila's only political ambition aside from mayor is "fishing and golf." His words. He believes that the sole focus of a mayor should be on the city itself, not delusions of higher office. He dislikes the outside influences that seem to have captured Breea Clark, directly affecting her decisions that in turn directly affect the lives of Norman's citizens. With Heikkila in office, Norman would be simply, "open for business." In this divisive, hyper-politicized environment, that is a message will resonate with many voters.
Shane Smith is a pro-liberty writer based in Norman, Oklahoma. He blogs at: RepublicReborn.com, and can be reached at: digitalsunset86@gmail.com