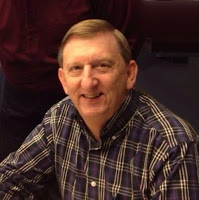 column
Trick or Treat?
By Steve Byas
One of my favorite political columnists of all time was M. Stanton Evans, a great conservative wordsmith who ran Human Events – the national conservative weekly – for a time. Evans postulated what he called The Evans Rule: Our friends never get elected, because if they get elected they are not our friend.
This well describes the leftward drift of the Oklahoma Legislature over the past several years, at least among its leadership. More specifically, I am speaking of Senate President Pro Tem Greg Treat, who joined with Senate Democrats to nix any chance for an income tax cut in our state.
Governor Kevin Stitt had called for the state income tax to be phased out – or at least provide for a tax rate cut for Oklahomans. While the House of Representatives, under House Speaker Charles McCall of Atoka, was prepared to at least cut the state income tax by a quarter-point, lowering the rate to 4.5 percent, and was even open to a gradual elimination of the income tax altogether, Treat opposed any cut.
Instead, Treat, protégé of the late Senator Tom Coburn, chose to ridicule the governor, a fellow Republican, for proposing such a cut.
"I think he [the governor] wants to get into the budgeting process. His House district's open. If he wants to have a vote on the budget and be a part of that, there's an open House seat where he resides, a special election," Treat told the media.
It is hard to imagine that Republicans in the U.S. House of Representatives would have made such a tacky and disrespectful comment about President Ronald Reagan's historic tax cut in 1981, which led to the great economic boom of the 1980s.
But it is not unusual for a Republican legislator to enter office posing as a limited-government conservative, only to drift into support for Big Government when handed the reins of leadership. Treat actually authored a bill in 2012 – early in his legislative career – that would have gradually eliminated the state's personal income tax.
At that time, a press release asserted that it would not be necessary to cut core services or increase any other tax rate, including the property or sales tax to make it happen.
Now, a decade later, Treat not only opposed a similar plan that Governor Stitt proposed in calling a special session, he adjourned the special session by a voice vote!
Several of his fellow senators — on the Republican side, at least — favored tax relief in the special session. For example, Senator Warren Hamilton of McCurtain said, "I am disappointed that we adjourned from special session without providing tax relief to Oklahomans ... Today, we missed the opportunity to answer the governor's special session call and provide real relief to the Oklahomans we represent."
Senator Rob Standridge of Norman opined that it was "amazing" how much the Legislature has changed during his 11 years at 23rd and Lincoln. "When I came in, we told citizens we would decrease the size of government and lower taxes ... But over the past few years we have steadily grown government, spending like drunken sailors on every new program that comes along."
Sadly, this undermining of a statewide Republican official is not restricted to Treat's bashing of the governor. State Representative Mark McBride of Moore has almost made it his life's cause to castigate State School Superintendent Ryan Walters – on of the most courageous statewide officials ever to serve in our state, demanding that Walters be put into a "box."
Perhaps Republican state Senator Blake Stephens of Tahlequah said it best, when he lamented that he was "surprised and disheartened."
I was certainly "disheartened," but I will have to admit I am not all that "surprised." After covering the state capitol for the Oklahoma Constitution newspaper since 1979, I have personally witnessed legislators illustrating the Evans rule: those that I thought were friends have proved to be not our friends, at all.
Once again, legislators like Treat have given us a trick.
Steve Byas is Editor of the Oklahoma Constitution and author of several magazine articles and books, including History's Greatest Libels. He may be contacted at byassteve@yahoo.com