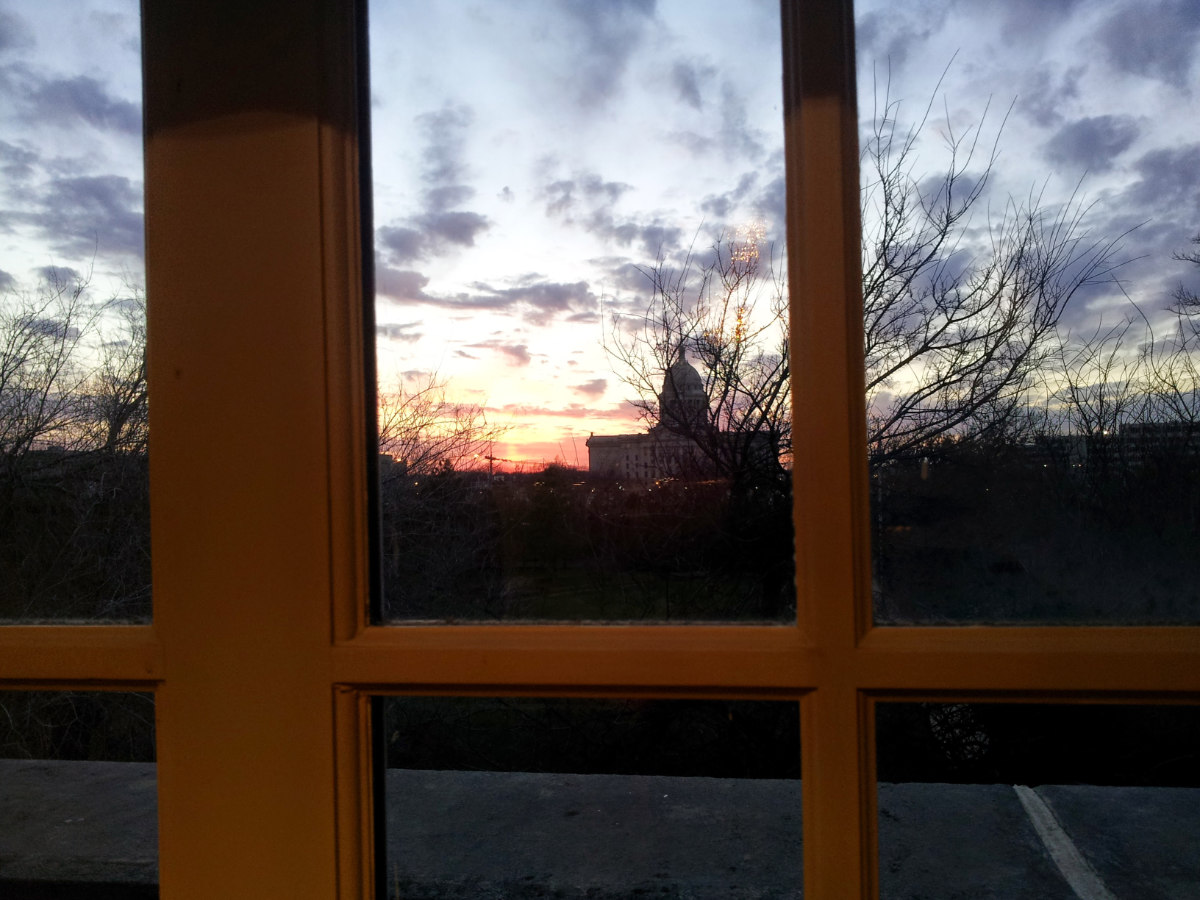 mail
Letters to the Editor for Spring 2019
If there is one truth in life it is the fact that you cannot make a pet out of a rattlesnake. You can put a rattlesnake in a box and feed him mice every day, but in the end he will not care anymore for you than any other person who happens to cross his path. If anyone doubts what I have just said, simply put your hand down in the box and try to pet your snake on the head and see what happens. Government bureaucracies often have a lot in common with a snake, and many of our elected representatives will also bite you when you least expect it.
Being a conservative I firmly believe in the idea of private property, that one tenant of our system has been the greatest tool to improve the lives of the American people. There is something about giving a man the right to use his land as he sees fit; while there is always the chance he will fail, we Americans will do the hard work to make our dreams come true. I live in a rural area and we have enjoyed the freedom to take a raw piece of land and manipulate it into a working farm that can produce food for hundreds of hungry people. For many years the urban areas in our cities have had zoning laws that limit the citizens on what they could or could not do on their land, now there is legislation before the legislature that, if approved, would place restrictions upon people in the rural areas.
Being a Republican I believe in private property rights, but not all Republicans share that ideal. RINO Republican State Senator Roger Thompson authored Senate Bill 10 that would impose zoning regulations upon the rural areas in the state of Oklahoma. It would require the County Commissioners to create a zoning board that would have the authority to deny rural residents from making improvements on their land. Has everyone forgotten the county commissioner scandals of the 1980's? From personal experience I know that the good ole boy system is still alive in many of the rural Oklahoma counties. I am not ready to allow my livelihood to be decided by the cronyism system that is in play across our state.
Over the past several years there have been many people moving from the cities and buying small parcels of land in the country to build homes on. While some may support the idea of zoning to prevent farmers and ranchers from using their land which may be next to them in the way they see fit, they need to be reminded of a simple fact. They may think that they can do whatever they want with their small tract of land and build whatever kind of house they want, but those zoning requirements could prevent them from building the kind of house they could afford. We all need to be careful of making assumptions about what government bureaucracies will do; you may think that snake will only bite your neighbor, but more than likely you will also be bit. Another assumption we need to get over is thinking that all Republicans share the conservative belief system; Roger Thompson is a classic example. Sadly our Republican delegation in the state legislature is becoming more liberal; on the campaign stump they come across as conservative, but their actions prove otherwise. While I do not agree with the liberal democrat agenda at least they are honest about what they believe. Being faithful to one's party is admirable, but we need to be faithful to our conservative principles and not elect RINO's like Roger Thompson.
Russell Turner
Stilwell, OK
HOPEFUL SIGNS APPEARING
It seems as though some things may be changing to offer some encouragement to those of us who revere the freedom born into and the Constitution that was written to guarantee them as coming from GOD. Some of us consider it was the doing of GOD that we were delivered a POTUS that truly knows how to deal with bureaucrats and politicians, both domestic and foreign, for our well being. A good example of that is he seems determined to deliver on the campaign promises he made in 2016. What a change from recent history since 1988. It is too bad that misguided, uninformed, or even illegal voters in several states made it much more difficult in the 2018 elections.
Now it appears that a majority of the voters in Oklahoma had elected a similar sort of governor in the mid-term election of 2018. Like PRESDT-45 he comes from the world of business, not the political ladder of individuals unfamiliar with profit and loss or just don't care.
On February 27 the State Senate passed by a large margin a bill coming from the House labeled "Constitutional Carry" and sent it to the Governor for acceptance or veto. Governor Stitt signed it before the offices closed for the day, thus keeping one of his main campaign promises. This was essentially the same bill that was sent to then Governor Fallin late in the 2018 final legislative session, which she did not act until the last day or two before exercising the veto, after the session was adjourned and an override was not possible. Remember: "When guns are outlawed only outlaws will have guns."
It has been most pleasing to me that my own Senator, Nathan Dahm has been attempting to get just such a bill through the Legislature since first taking office about six years ago. Incidentally, he is the individual most responsible for the departure from the TV airways of one British (from Canada) talk show "host," Pierce Morgan. I bring this up, since at that time he had challenged Nathan to appear on his show by remote from here. Nathan accepted, but from his own network studios and paid his own way to be there. Nathan was so well prepared with past utterances of the host that after a short time Nathan was left alone in the studio. If my information is correct that was the last show of the host's and he left the USA for Canada, but was not accepted back there and ended up in New Zealand.
Now on March 4 or 5, Gov. Stitt had called in to the morning talk show on Tulsa's KFAQ for a session with the host, Pat Campbell. To my delight and relief he stated that he had begun a program of personally visiting EACH and EVERY of the various State bureaus and commissions. So far he has not gotten out of the Capitol building with this, but stated he was most pleased with the warm reception he has received from the staffers. He was told that it was the first time they had ever been visited by a sitting governor. Thus it is no wonder that the State government is so full of waste and misdirection of decisions and direction. Once again this points up the failure of governments managed by career bureaucrats and/or politicians, and makes me more pleased that my claim of politician is preceded by the word "Armature." That is legitimate because the two times my political campaigns were successful, the office carried zero pay, and only one carried travel expense reimbursement from Monkey Island to Oklahoma City and back to cast an Electoral College vote in 2000.
To counter these glimmers of hope for the future, we should remember that the management of the Democrat Party has been captured by individuals of the C/F/S mentality where the truth and honesty is not to be found at all, and much of he Republican Party seems to be either similar or individuals too meek and/or gentile to stand up to the aggressive activities and verbosity of the opposition.
Hopefully, the rise of a new possible President in Venezuela who expressed admiration for PRESDT-45 and, if successful in deposing the dictator now in power, will serve to be a great support in South America. It encouraged me to see, even C/F/S media admit that other nations down there are following our lead in support of the challenger.
Robert W. McDowell, Jr.
Broken Arrow, OK
WHAT IS RIGHT AND TRUE
For forty-five years, pro-life people have been trying to save babies and stop abortion – do we have to wait forty-five more years to stop this insanity?
What does it take for a mother to murder her own baby? Are these women so hard and cruel that they do not hear the cry of their little one? Even convicted murderers cannot be given "cruel and unusual punishment" like these babies are given. These little babies are paying for their parents' sin.
Women are not victims, except for rape cases. Abortionists could not murder babies if women did not go to them. Women could use birth control or abstain until marriage, but they do not. They could even give the baby up for adoption, but they seem to want it murdered.
Planned Parenthood gets millions of dollars of taxpayer money, enriching these purveyors of death. The baby body parts were being sold, are they still being sold? Do you suppose more babies are murdered at two months or six or even months gestation? These babies are sacrificed on the alter of selfishness.
Years ago (you know in a simpler time) songs and poems were written about mothers. How mothers were loved, but I do not see or hear of these any more.
Our laws should not be based on the whims of people, but on what is right and true. The laws of people change many times over. Just because it is the law, does not make it right. God's laws never change (Malachi 3:6).
As for the belief by some scientists that a single cell in a mud puddle somewhere, far away, a few million or thousand years ago, according to who is speaking can grow and change and grow and change until it finally becomes a human is absurd! God does not need a thousand years or millions of years to make a person.
When God mad Adam he breather the breath of Life into him and into everyone from the very beginning of their life. When the breath of God leaves that person, they die. Genesis 2:7, Matthew 27:50.
Everyone should get the DVD, "The God of Wonders."
Ona Faye Armstrong
Shawnee, OK