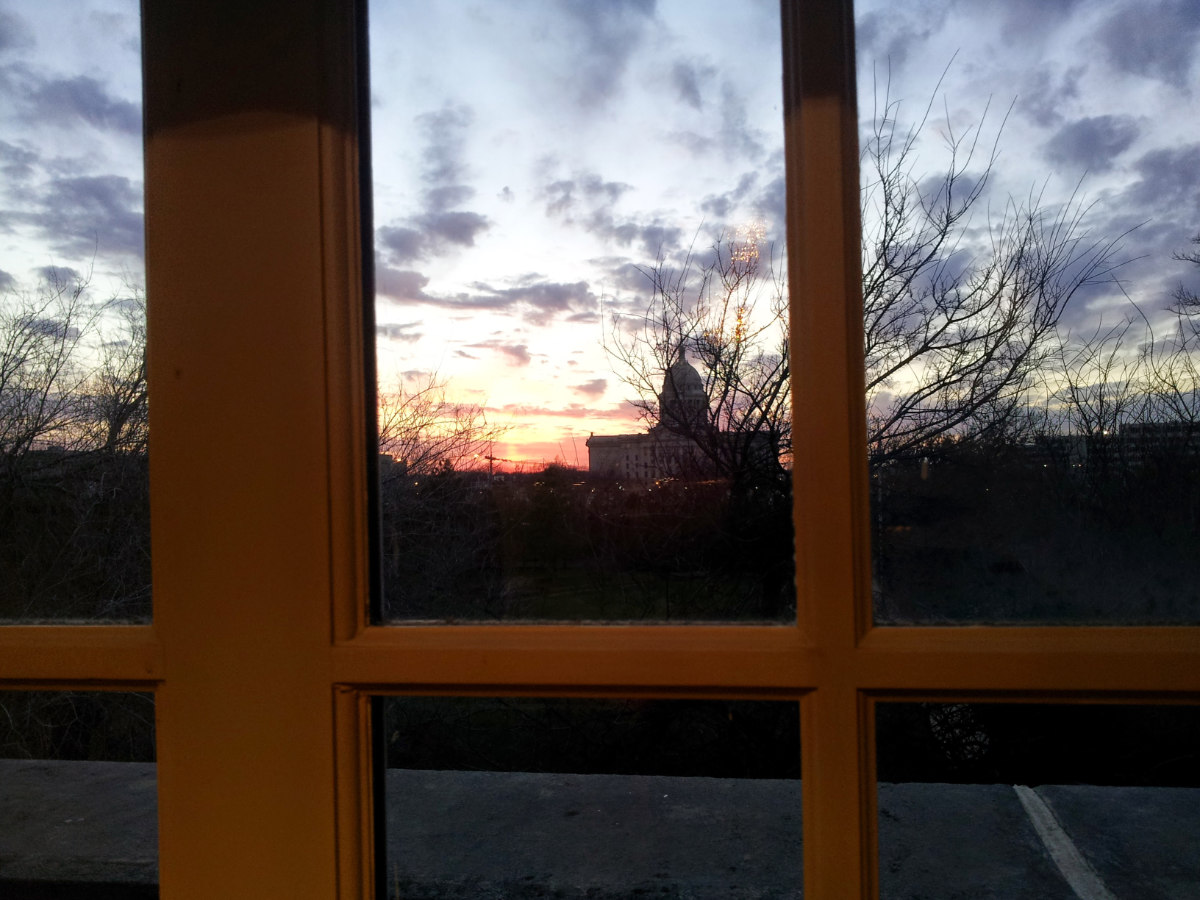 column
Pharaoh, Pro-Life Politician
First, passing more regulation is only another form of crony capitalism. The biggest providers in any industry thrive in a government-controlled environment as they become proficient at regulatory compliance. Smaller butcher shops go out of business, while Planned Parenthood builds newer, bigger, shinier killing centers. Regulating abortion enables the richest providers to become richer and more successful at providing their sinister service. Under new and existing regulatory schemes, two new abortion centers have opened in our state, and we have personally witnessed the high traffic at the new killing center in Oklahoma City.
Second, the passage of any legislation requires an enormous amount of energy. It requires the passion, focus, time, and money of citizens, legislators, political leaders, and advocacy groups. Even though it is tremendously hard to get a controversial bill passed, it does happen every year. The passage of an ultrasound bill, for example, proved that there are enough citizens, legislators, political leaders, and advocacy groups with the time, money, and energy to pass anti-abortion legislation. Just imagine what could have been accomplished had all those people, all that energy, and all those resources been poured into completely abolishing abortion!
Well-intended "pro-life" bills have become the enemy of a truly good bill of abolition. Weak, feel-good bills have become stumbling blocks to legislators who can no longer see the right thing to do.
In the 2018 legislative session we asked one of the state's most conservative legislators to carry a bill to criminalize all abortion. That legislator said, "I feel like it would be doing the right thing at the wrong time." What he really meant was, "Leadership won't like it, so I don't want to jeopardize my other important bills." Even after explaining that there is never a wrong time to do right and pointing out that he should not gamble on there being a better time later, he still refused. The sad irony is that his other important bills did not get passed anyway, and the unfortunate poetic justice is that he will likely not get another chance to do the right thing as a legislator because after several years of service, he was soundly defeated in his next election.
Therefore, the blame lies directly with those pro-life politicians who will only support incremental bills of regulation. The pro-life politicians who refuse to support a bill of total abolition are the ones who are letting babies die and failing to save every baby they could save, while allowing the holocaust of abortion to continue.
Third, God demands justice, not compromise with evil. Consider the example of Moses whose message to Pharaoh is, "Thus says the LORD, Let my people go! " But Pharaoh responds, "Why are you distracting the people from their work?" Don't you know that fiscal policy, raising taxes, and paying teachers are more important tasks?
So, God punishes Egypt with a few plagues, which puts Pharaoh in a mood to compromise. He offers to let the people take some time off work, but they must stay in Egypt. Leadership offers a Resolution to celebrate Rose Day.
Moses refuses the deal, so Pharaoh counters with another offer. The people may travel, but not very far. We should use an ultrasound to keep an eye on things.
Again, Moses refuses the deal, and after several more plagues, Pharaoh shifts from deals to paying lip service only. With each plague he promises to let the people go if only the plagues will stop, but each time he breaks his word and will not let them go. Vote for me; I'm pro-life!
Finally, after more plagues, Pharaoh is again ready to compromise. He understands that the key to keeping the Israelites in slavery is an incremental approach. So, Pharaoh offers to let the men go, but the women and children must remain. Just a few restrictions on third trimester abortion; all the others must remain.
But Moses knows better than to dance with the devil, so he rejects the incremental regulation: "We shall go with our young and our old; with our sons and our daughters, with our flocks and our herds we shall go." Outraged by the principled consistency of Moses, Pharaoh drives him out of the capitol, and Egypt is plagued again.
Exasperated by three days of total darkness, Pharaoh offers a new incremental scheme. The people may go, but their animals must remain. Not willing to go against God's command, Moses replies, "Not a single hoof will be left behind." Not a single preborn child of any age or level of development will be sacrificed.
So, Pharaoh drives Moses out of the capitol chamber once again and threatens to kill him. The story resolves itself when the death toll becomes so great that Pharaoh and the Egyptians can no longer tolerate the presence of Israelite slaves. They finally do what should have been done from the start – they abolish Israelite slavery.
Has our death toll finally become great enough? Have we sacrificed enough of our preborn neighbors to satisfy the obdurate hearts of our pro-life leaders at the capitol? We must always seek to do right immediately, because we may never get a chance later. If we are unwilling to say we will abolish abortion now, then we are extremely unlikely to do it later. When we say not now, in reality we are saying not later, not ever, and never.
When pro-life politicians, like Pharaoh, simply pay lip service to doing right, or offer incremental schemes, they are keeping murder by abortion entrenched and protected. Like Moses, we should demand, "Thus says the LORD, Let my people go! "
John Michener is the Director of Oklahomans United for Life (OUL). You can contact him at: john.michener@alumni.oc.edu