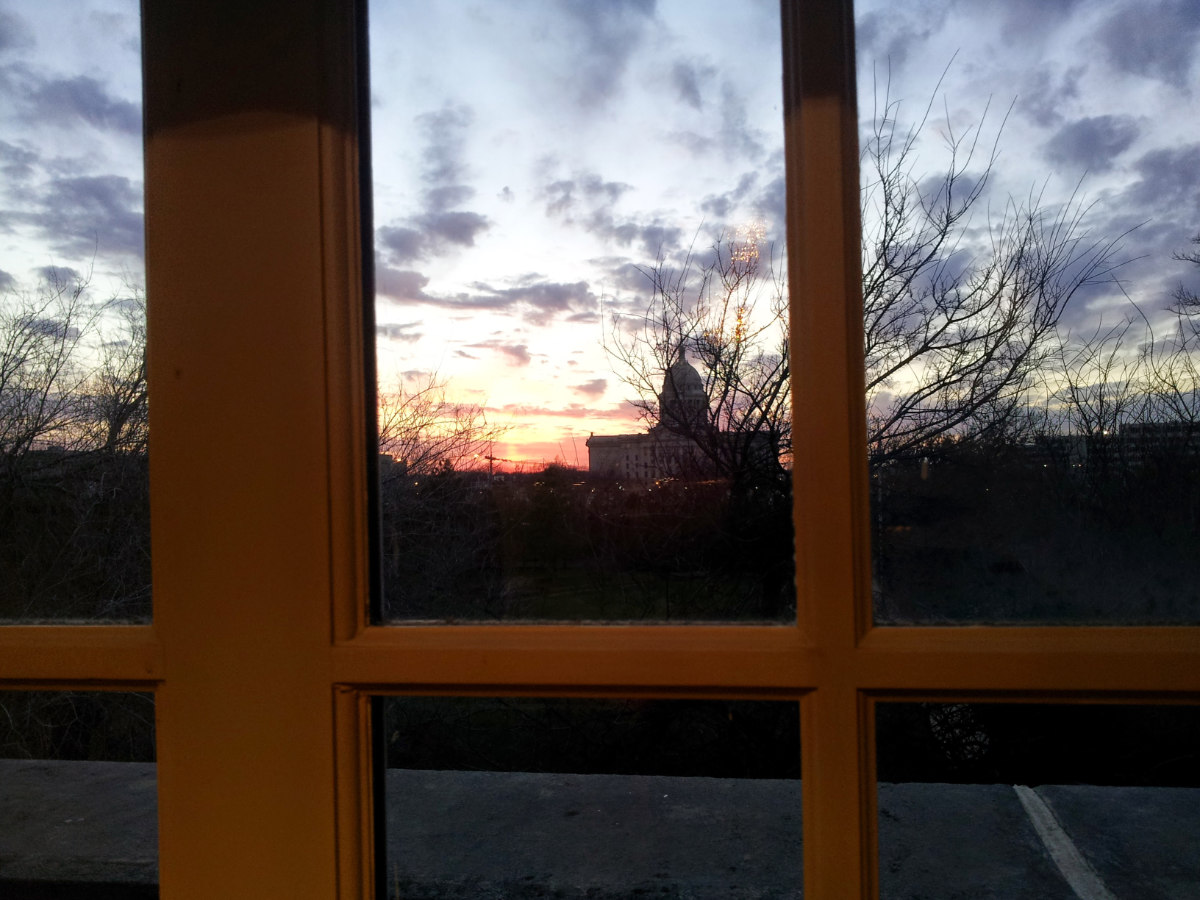 column
Conspiracy Can Aid or End Our Culture of Corruption
Now, I do not consider myself one of these obsessive persons, but a friend of mine recently asked, "Why does everything have to be a conspiracy with you?" This is a great question, and one that deserves to be answered thoughtfully. The short answer is that conspiracy is true and important. I will preface the rest of my answer with this comment: whether you answer true or false to any particular conspiracy question should not be a test of friendship or fellowship. If you persist in believing that every injury, every death, and every round fired in the Las Vegas Fish Barrel Massacre was perpetrated by a lone gunman, we can still be friends. But now let me explain why everything is a conspiracy and why understanding conspiracy is important.
First, it is simply a fact that everything is a conspiracy. The word conspire is from Latin. "Con" means together, and "spiro" means to breathe. When two or more people breathe together, they conspire. The dictionary defines a conspiracy as "any concurrence in action; combination in bringing about a given result." Events do not just happen to happen, randomly and by accident. We live in a world of cause and effect. People plan events and execute them. The study of history is not learning a series of events, but looking into why people did things, and whose plans were successful. In other words, historians should be trying to find out which conspiracies are true, because every event is the result of somebody's successful conspiracy.
Second, we should all be interested in what is true, regardless of its inconvenience to us. If we are willing to swallow lies for our comfort and peace of mind, then we will continually be misused, abused, taken advantage of, stolen from, and enslaved. It is much easier for conspiring parties to take something from you by convincing you of a lie so that you will just hand over whatever they want. Once you understand that lies are used to control you, you will develop a healthy sense of cynicism and not be a willing dupe.
Another important lesson of conspiracy is that you cannot trust your government. Magistrates, officials, and government agencies are actively involved in taking your resources, owning and controlling them and you, through the use of conspiracy. Once you understand that you cannot trust your government, it will change how you interact with magistrates, officials, and government agencies. Now all of the clichés begin to make sense: "I'm from the government, and I'm here to help." "Government is not the solution to the problem; it is the problem." "If it ain't broke, the government will fix it 'til it is."
What does all of this have to do with Oklahoma politics? Everything. For example, why does the Oklahoma budget never work? The answer is that politicians conspire to spend at higher and higher levels to keep all the various constituent groups happy and voting for them. The result is that spending can only hold steady or go up, but can never be cut. Meanwhile, the ebb and flow of the market means that tax revenue will fluctuate, causing shortages. As long as the current governor continues to bully the legislature, and the legislature continues to comply, we will continue to have budget shortfalls. In response, we should conspire to put a leader at the top of Oklahoma government who is willing on principle to demand real cuts that match our shrunken tax revenue.
In another important example, consider how we got state-sanctioned murder by abortion. Roe v. Wade did not just happen to happen. Eugenicists and racists had a specific plan to limit the growth of the black population in the United States, and they carried out that plan flawlessly. They manufactured the legal case and took it all the way to the Supreme Court, where they had prepared the way for the outcome they sought. At the same time, they were building up Planned Parenthood and preparing to launch abortion mills in the inner cities with the largest black populations. For over four decades, we have simply reacted to the Supreme Court opinion on abortion. It is time for us to come together and execute our own plan, to create a new transformational event in history that will end child-sacrifice.
Oklahoma has a long history of political corruption. In bygone days it was bags of cash delivered to county and corporation commissions. These days, lobbyists make backroom promises of sweetheart business deals and future salaried positions to buy votes, in a more professional-looking, updated version of bags of cash. And it does not end with elected officials. Bureaucrats get in on the action, too, as we have seen at the Health Department, Department of Tourism, and Office of Management and Enterprise Services. Where will all of this end?
It will end when we elect righteous leaders who do not look and act like the prevailing culture, who will lead a cultural revolution back to justice, liberty, and free markets. We must understand that "culture" is not a tangible, quantifiable thing. Culture is made up of individual people making choices as they perform their duties. What we call culture is a description of the aggregate of all the choices out there. If each magistrate and bureaucrat were a branch, and each leaf a choice, then culture would be a view of the forest from up high. In describing Oklahoma political culture, we might ask, does this culture generally protect property, peace, and prosperity; or does this culture generally seek self-gratification, while stealing and destroying prosperity? The reality is that those individual choices are guided and influenced by the expectations, demands, and modeling of leadership. Leadership drives culture.
To correct our corrupt culture, we need righteous leadership in every area of government. We need good people, dedicated to enforcing good law, in an honest and fair way. It starts at the top, so we should conspire to change out the top and work our way down. We should elect a governor who is not part of the established Republicrat order. We should elect a righteous man who has no baggage, no skeletons, no mistresses, or misuses of funds, a man who does not care about a political career and will not take bribes, no matter how big or from whom.
Those who do not hold the conspiratorial view of history believe things just happen, and they simply react to the latest event. Instead of letting life happen to us, we ought to live purpose-driven lives, lives in which we breathe together with other like-minded, creative, image-bearers of God to accomplish great things in our history. We can work together to bring it off in Oklahoma politics, and the plan starts with electing Pastor Dan Fisher as the next Governor of Oklahoma.
John Michener is the Director of Oklahomans United for Life (OUL) and the President of Oklahoma Conservative Political Action Committee (OCPAC).