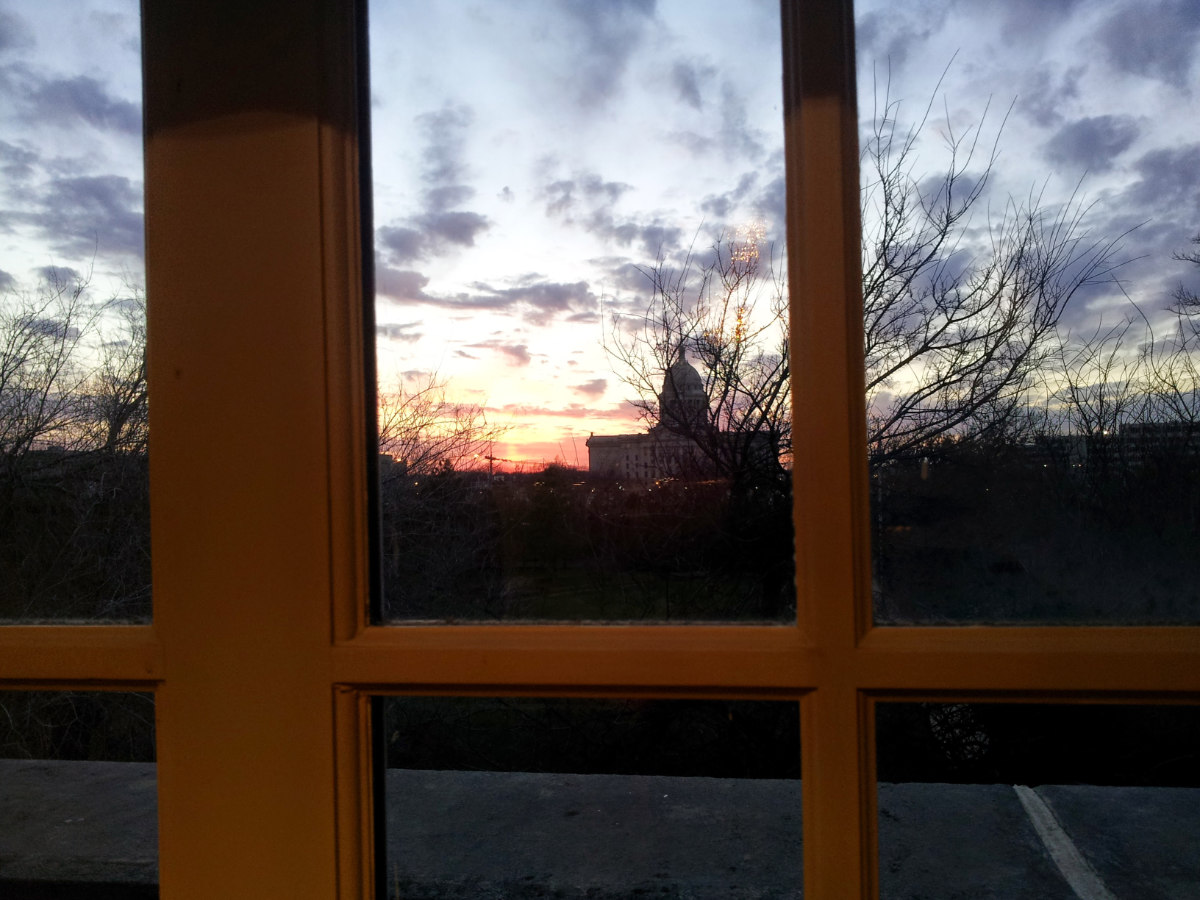 column
OU President Galloglys Challenge
By David Deming
When he assumed office on July 1, OU President James Gallogly found a full plate. But foremost among the challenges facing him will be reversing the loss of state funding for higher education. State appropriations for higher education in Oklahoma have declined dramatically. Over the last ten years, expenditures have been reduced by more than two-hundred and fifty million dollars. A recent Grapevine study found that in the last five years Oklahoma's higher education funding decreased more than any other state. David Boren has compared OU's financial situation to "standing on the edge of a cliff."
No problem can be solved unless its cause is identified. Funding for higher education in Oklahoma has declined because Republicans and conservatives have lost faith in colleges and universities. According to a 2017 Pew Poll, a full 58 percent of Republicans now believe that higher education has "a negative effect on the way things are going in the country." Does Oklahoma have a lot of conservative Republicans? You bet it does. Donald Trump received more than 65 percent of the statewide vote in the 2016 presidential election. It is likely that Republicans will continue to control the state Legislature for the next several decades.
Nothing will change unless there are substantive reforms in higher education. The electorate and their representatives will not be satisfied with mere platitudes and pleas.Action is required in three areas. First, the bureaucracy must be reduced and streamlined. Not with a scalpel, but an ax. There should be transparency. OU's budget should be placed online in an accessible and searchable public database – not hidden away in the Bizzell library.
Second, the politicization of our universities must be reversed. It is true that most of what takes place at OU is non-political. Students are still being instructed in mathematics, anatomy, and engineering. But that's not good enough. It is intolerable that any public monies be expended on the promotion of either partisan politics or particular political ideologies. Although subjects such as "Women's Studies" are theoretically capable of being included in the curriculum as genuine subjects of dispassionate scholarly inquiry, in practice "studies" departments invariably manifest as advocacy programs that train students in left-wing political activism. They should be eliminated.
Third, campus culture must be changed. When I began teaching at OU in 1992, most of my colleagues were old-fashioned liberal professors who believed in concepts like democracy, free speech, and intellectual diversity. But over the last twenty-five years or so, the open culture of engagement and discussion has been replaced by one of intolerance and exclusivity. Campus conservatives are not viewed as people with different ideas, but simply bad people that rightfully ought to be ostracized and excluded. President Gallogly can begin the process of changing this culture of exclusion by decisively affirming his dedication to upholding free speech, open discussion, and scholarly inquiry unimpeded by political correctness.
It is often said that conservatives do not support public education. Nothing could be further from the truth. It is precisely our concern for education that motivates our call for reform. Since Western Universities first emerged from the Cathedral Schools of Europe in the thirteenth century, higher education has promoted our common values of individualism, tolerance, and freedom. We simply seek a return to these values.