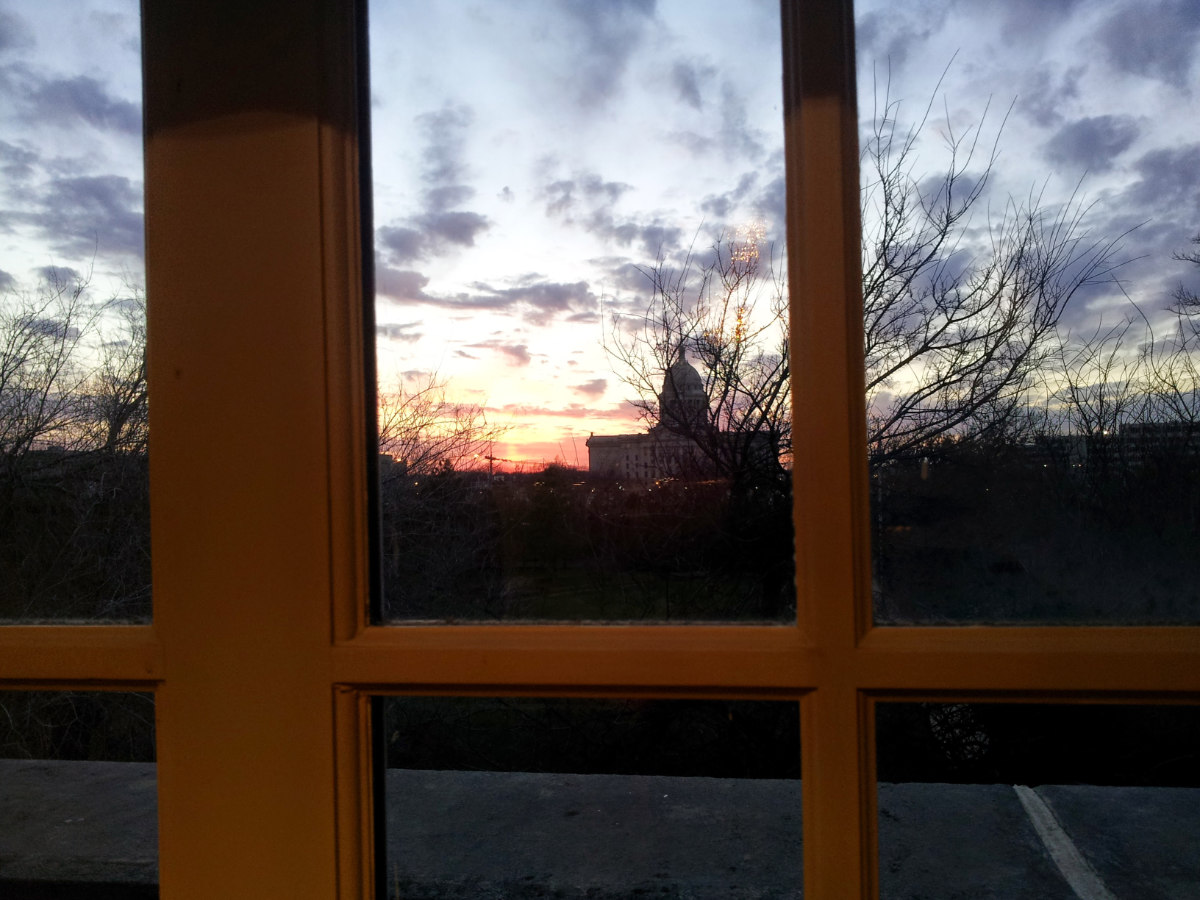 news
Races for Statewide Secondary Offices
LIEUTENANT GOVERNOR
Lieutenant Governor Todd Lamb was elected to the office in 2010 and reelected in 2014. He was term-limited and could not run for reelection in 2018. With the post open in 2018, four Republicans, two Democrats, and an Independent filed for the seat. Independent candidate Ivan Holmes, 81, of Oklahoma City is a former chairman of the Oklahoma Democratic Party. He is a retired college professor and ran for Superintendent of Public Instruction in 2014, losing in the Democrat primary. He will be on the November ballot along with the Republican and Democrat nominees selected in the respective primary elections.
Since there were four candidates running for the Republican nomination, it was not expected that one candidate would get over 50 percent of the vote to avoid a runoff. As expected, the nomination was not settled until the August 28 runoff primary. Matt Pinnell, who finished in second place in the June 26 primary, won the runoff with 58% of the vote over Dana Murrphy who serves as one of three members of the Oklahoma Corporation Commission. Former Oklahoma Republican Party Chairman and small business owner Matt Pinnell, now 38, was the youngest state Republican Party chairman in the country at the time of his election to that post. In 2010, he helped Republicans to secure all five congressional seats and every statewide elected office simultaneously for the first time in Oklahoma history. In 2013, former Republican National Committee (RNC) Chairman Reince Priebus, appointed Pinnell as the RNC's National State Party Director to serve as the chief liaison between the RNC and state parties. In that role, Pinnell traveled to all 50 states and played an integral role in Republicans taking control of the United States Senate in 2014 and helping Donald Trump win the White House in 2016.
Since there were only two Democrats making the race, the winner of the June 26 primary secured the Democrat nomination and advanced to the November election. State Sen. Anastasia Pittman (D-Oklahoma City) was term-limited and could not run for reelection in 2018. She won the nomination with slightly over 50% of the vote over Anna Dearmore who had more than 30 years experience in marketing the tourism industry and brokering real estate. Pittman, 47, has a cumulative average of 26% on the Oklahoma Conservative Index. She is a public relations consultant and tutor.
AUDITOR AND INSPECTOR
Gary Jones, a Certified Public Accountant (CPA) and a former Republican State Chairman, was elected State Auditor and Inspector in 2010 and reelected in 2014. He was term-limited in 2018. Three Republicans and a Libertarian filed for the office. Since no Democrats filed, the Republican nominee only faces John Yeutter, 63, of Tahlequah who is a CPA. He received his PhD from the University of Oklahoma and began teaching accounting at Northeastern State University in Tahlequah. He has been teaching there for the past 22 years.
Deputy State Auditor Cindy Byrd, 45, took first place in the June 26 Republican primary with 49.45 percent of the vote, which was almost enough to gain the nomination without a runoff. She went on to narrowly win the runoff with slightly over 50% of the vote, defeating Charlie Prater, an accountant and a former healthcare company executive. Byrd is a CPA and has spent more than 20 years in state government.
ATTORNEY GENERAL
Former state senator Scott Pruitt was elected Attorney General in 2010 and was reelected in 2014. Due to term limits, Pruitt could not have run for a third term in 2018. In the weeks following the presidential election, President-elect Trump announced that Pruitt was his choice to head the federal Environmental Protection Agency (EPA). He was confirmed by the U.S. Senate for the cabinet level department last year and resigned as Oklahoma Attorney General. Gov. Fallin then appointed Secretary of State Mike Hunter to fill the post. Hunter is running for election to the post.
Hunter was challenged by two other Republicans and finally gained the nomination in the August 28 runoff. Hunter narrowly won the runoff with slightly over 50% of the vote over Gentner Drummond, an attorney, rancher, and businessman.
Hunter, 61, served as first assistant attorney general under Pruitt until Fallin named him Secretary of State and special legal counsel. As first assistant attorney general from June 2015 until October 2016, he served as chief legal adviser and oversaw a staff of over 200 lawyers, law enforcement agents, and support staff. From 2010 to 2015, Hunter was the chief operating officer of the American Bankers Association (ABA). Prior to joining the ABA, Hunter was secretary of the state Commissioners of the Land Office, a $4 billion public land and investment trust in Oklahoma. From 2002 through 2009, Hunter was executive vice president and chief operating officer of the American Council of Life Insurers. He also served as Oklahoma's Secretary of State under Gov. Frank Keating. He was chief of staff to U.S. Rep. J. C. Watts Jr. from 1995 to 1999. While in private practice he worked as an energy and real estate lawyer. He also served in the Oklahoma House of Representatives from 1985-1990 where he had a cumulative average of 61% on the Oklahoma Conservative Index. He has been active in protecting religious liberties and stepped in to protect the cross at a university chapel when a group outside the state tried to force its removal.
Mark Myles, 61, of Oklahoma City was the only Democrat to file. He is an attorney and ran unsuccessfully for the Democrat nomination for the U.S. Senate in 2010. Myles worked at the IBM Corporation for 21 years before finishing law school in 2008. He is in private practice working in administrative, criminal, family and civil law.
STATE TREASURER
Former state representative Ken Miller was elected State Treasurer in 2010 and was reelected in 2014 and was term-limited. Only one Republican filed for the office. State Rep. Randy McDaniel, 50, of Edmond, served as the Chairman of the House Banking, Financial Services and Pensions Committee. In the Legislature he authored and passed a series of pension reforms. McDaniel has a cumulative average of 72% on the Oklahoma Conservative Index. After earning a degree in Economics from the University of Oklahoma and a graduate degree from Cambridge University, McDaniel began his career in banking and then worked for more than twenty years as a financial advisor for both individuals and institutions. In his capacity as a financial advisor, McDaniel managed hundreds of millions of dollars for a diverse group of clients.
No Democrats filed, but independent Charles De Coune, 46,of Oklahoma City, filed. Charles deCoune was educated in Belgium before moving to the U.S. as an exchange student. He moved to Alva, Oklahoma in 1994 to attend Northwestern Oklahoma State University. After two years he transferred to the University of Central Oklahoma to study Finance. As a UCO student, he interned with Merrill Lynch and with Northwestern Mutual Life. He became a Financial Analyst at MidFirst Bank. After serving two years as the Chief Operating Officer for an Oklahoma City charter school, he joined the Oklahoma Water Resources Board as its Lending Manager.
SUPERINTENDENT OF PUBLIC INSTRUCTION
Joy Hofmeister, 53, of Tulsa is the current Superintendent of Public Instruction and filed for reelection. She defeated Janet Barresi, the Republican incumbent, in the 2014 Republican primary and defeated the Democratic candidate, John Cox, in the general election. Her reelection campaign for 2018 appeared to be in jeopardy last year when Oklahoma County District Attorney David Prater filed charges against her and several others alleging they illegally colluded with an independent expenditure group to win election in 2014. Prosecutors alleged Hofmeister used the group, Oklahomans for Public School Excellence, to accept illegal excessive donations and illegal corporate donations. Prosecutors alleged they helped create and fund the group which raised $300,000 to pay for ads critical of Barresi. However, the charges were dropped, without explanation, last summer. She was supportive of the teacher strike.
In addition to Hofmeister, two other Republicans filed for the post. Hofmeister was forced into the runoff, but emerged with nearly 57% of the vote over Linda Murphy who was the Republican candidate for Superintendent of Public Instruction in 1994, and narrowly losing the election to Democratic incumbent Sandy Garrett. She was also the Republican nominee against Garrett in 1998. Hofmeister faces a Democrat and an independent candidate in the November election.
Dr. John Cox, 54, of Peggs, is a career government educator and will again be the Democrat nominee for the post. He lost to Hofmeister in the November 2014 general election. He is in his 24th year as a school superintendent and his 32nd year in the field of education. He also serves as an adjunct professor of education at Northeastern State University in Tahlequah. Cox earned a doctorate at Oklahoma State University.
Independent candidate Larry Huff, 76, of Oklahoma City is a retired teacher.
LABOR COMMISSIONER
Melissa Houston is currently serving as Labor Commissioner and did not file for the seat in 2018. She was appointed to the post by Gov. Fallin after the murder of Labor Commissioner Mark Costello in 2015. Costello, was elected in 2010 and reelected in 2014. Prior to his election, he was President and CEO of Oklahoma City-based USA Digital Communications which he founded in 1998. He was murdered by his mentally ill eldest son, Christian. Three Republicans, two Democrats, and an independent candidate filed for the post.
With three Republicans running for the open seat, the nomination was not determined until the August 28 runoff. State Representative Leslie Osborn (R-Mustang) finished in second place in the June primary, but went on to win the runoff with with 52% percent of the vote over Cathy Costello, the widow of the former Labor Commissioner. Osborn, 54, served as chair of the Oklahoma House Appropriations and Budget Committee during the 2017 Legislative Session where she spearheaded approval of tax and fee increases, some of which were ruled unconstitutional by the Oklahoma Supreme Court. She has a cumulative average on the Oklahoma Conservative Index of 51 percent. She was endorsed by the the AFL-CIO in the primary.
Since only two Democrats filed, the nomination was settled in the June 26 primary. The winner was Fred Dorrell, 63, of Broken Arrow who took 73% of the vote over Sam Mis-soum, a businessman and a testing engineer. Dorrell worked with Ford Motor Company at the glass plant in Tulsa and was ultimately appointed the United Auto Workers (UAW) Benefits Representative. Prior to that appointment, he was elected President/Chairman of the UAW Local 1895. For the past six years he has been a Human Resources Labor Specialist for Spirit AeroSystems in Tulsa.
The Republican and Democrat nominees will face independent candidate Brandt Dismukes, 63, of Oklahoma City.
INSURANCE COMMISSIONER
John Doak was elected State Insurance Commissioner in 2010 and reelected in 2014. He was term-limited in 2018. Two Republicans and one Democrat filed for the post.
State Rep. Glen Mulready (R-Tulsa) won the Republican nomination with 55% of the vote over Donald Chasteen of Inola. Mulready, 57, led efforts to reform the state's insurance laws in his capacity as a state legislator. He was first elected to represent House District 68 in 2010 and currently served as the Majority Floor Leader. He has a cumulative average of 61% on the Oklahoma Conservative Index. He has worked in the insurance industry for more than 33 years. He spent 13 years on the executive teams of Oklahoma's two largest health insurance companies and for the last eight years has been self-employed as an independent agent.
Mulready will face the lone Democrat in the race in the General Election. Kimberly Fobbs, 52, of Tulsa is the chair of the Tulsa County Democratic Party, and is a business consultant. She was the Democrat nominee for a state Senate seat in 2016. Fobbs worked for Metropolitan Life Insurance Company from 1990 to 2006, and has since been a consultant providing marketing support, website design, campaign management, candidate development and business process/customer analysis, research and analytics.
CORPORATION COMMISSIONER
The Oklahoma Corporation Commission regulates oil and gas drilling, electric and gas utilities, trucking, pipelines, and telecommunications in Oklahoma. There are three Corporation Commission seats with six-year staggered terms. So, every two years one of the seats is up for reelection. The seat held by Bob Anthony is up for election in 2018. Anthony, 69, is running for a sixth term. While the term limits law for state offices only allows two terms for members of the commission, the law did not apply to the seat until 2012 when Anthony was reelected. He is therefore allowed to seek reelection in 2018. Three Republicans, four Democrats, and an independent candidate filed for the seat.
Anthony finished in first place with 47% of the vote in the June 26 primary. He went on to win the runoff with nearly 54% of the vote over former Oklahoma Senate Pro-Tempore Brian Bingman. Anthony is the grandson of C. R. Anthony, the founder of one of Oklahoma's greatest department store chains. In 1988, Anthony ran for a seat on the Corporation Commission and won that race easily. When Anthony took office at the Commission, he found a cesspool of corruption. William "Tator" Anderson, a utilities lobbyist was bribing commissioners, and he attempted to bribe Anthony. Anthony worked undercover with the FBI which enabled federal prosecutors to send Anderson and a fellow commissioner to prison. He was reelected by large margins in subsequent elections in 1994, 2000, 2006, and 2012.
With four Democrats running, the nomination was not settled until the August 28 runoff. Ashley Nicole McCray won the nomination with 65% of the vote over Blake Cummings, an oil/gas consultant. Ashley Nicole McCray, 34, of Norman, is an historian and Native American community activist. She now claims that she is not the person she used to be when she was photographed posing with a banner that said "F*** the Police!" She has demonstrated against oil pipelines in the state and threatened in 2017 to occupy the Jim Thorpe building at the state capitol. She is a member of the Absentee Shawnee tribe and is quoted as saying "Oklahoma is an illegal state," that occupies an area which had been set aside for indigenous people by treaty. She led protests against Columbus Day and a fraternity's "Cowboys and Indian" themed party at the University of Oklahoma. She is also one of the two women who unfurling a banner that draped over the side the House gallery stating "Oklahoma" "State of DESPAIR" during Gov. Mary Fallin's State of the State address in January of this year.
Independent candidate Jackie Short, 66, of Oklahoma City will also be on the November general election ballot. She is a self-described "environmental attorney" and has worked both defense and plaintiff cases in oil and gas. She is also a licensed real estate broker. In 2010, she ran unsuccessfully for the Office 7 seat of the Oklahoma District 7 court.