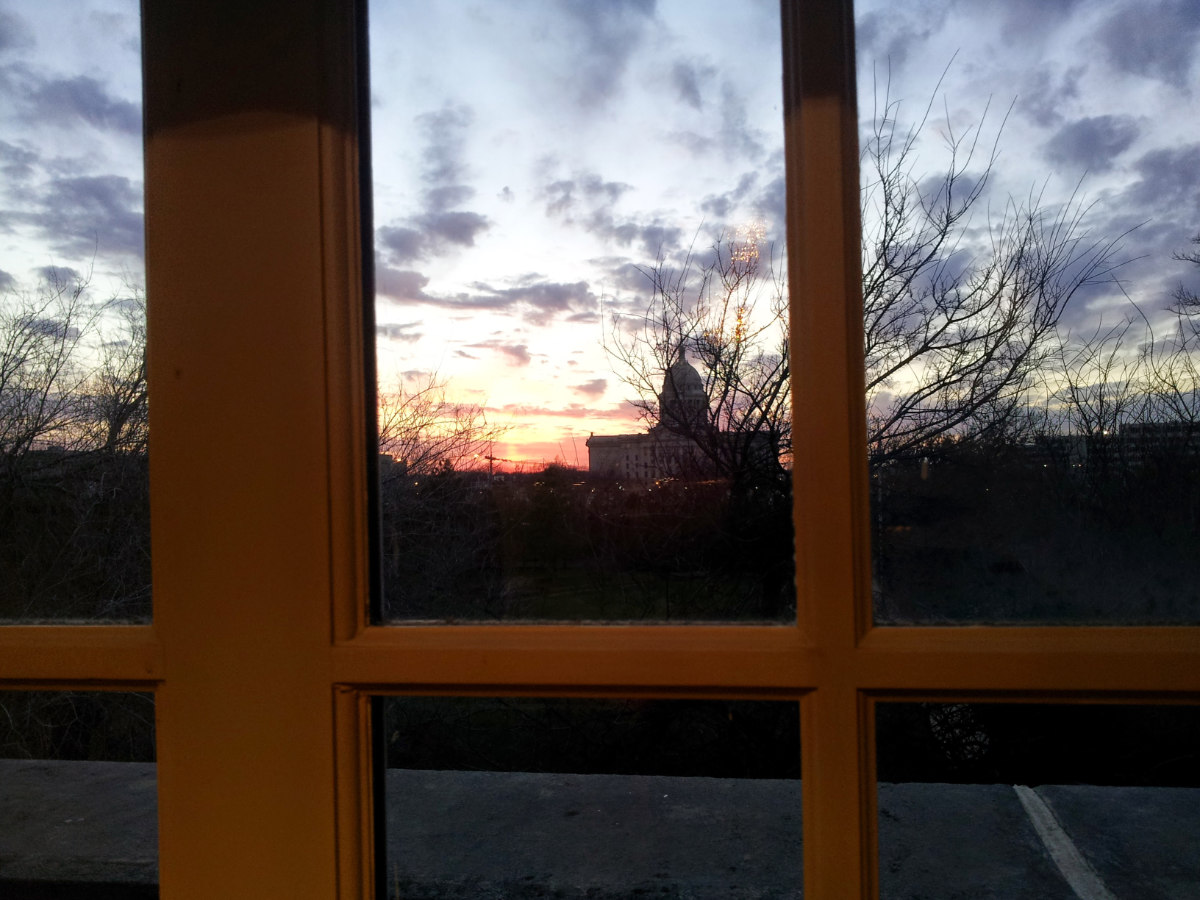 column
The Medicaid Mess and How to Deal with it
Costs and enrollment in Medicaid on both a federal and state level have far exceeded projections. In Oklahoma, enrollment has more than doubled in the last 20 years. As of 2017, Oklahoma's share of the costs reached $2.1billion annually, a 194.1% increase from the $714 million spent in 2003.
In 2010, the Patient Protection and Affordable Care Act (a/k/a Obamacare) became law. The legislation mandated states to extend Medicaid to adults with no dependents whose income fell below 138% of the federal poverty level. The federal government agreed to cover all the costs for newly eligible enrollees for three years, and soon after cover all but 10% of their health care expenses. Any state that didn't comply would lose all federal reimbursement for Medicaid funding.
In 2012, the U.S. Supreme Court ruled that the federal government couldn't force states to expand Medicaid. However, thirty-three states and the District of Columbia have done so. With three red states – Utah, Idaho and Nebraska – passing ballot initiatives last November, Oklahoma is now one of only fourteen states that have not expanded Medicaid.
Most likely, outside left-leaning groups will try to bypass the Legislature and take Medicaid expansion straight to the voters in 2020. They'll deploy millions of dollars and hire an army of advocates to win passage next year.
If they're successful, Oklahomans would soon discover what most states are finding out: Medicaid expansion is an unmitigated disaster. For example:
1. Every state that has expanded Medicaid under the ACA has seen enrollments far exceed estimates, usually by double digits. In Colorado, maximum projected enrollment was 187,000 but ballooned to 446,000 in 2016. In Kentucky, enrollment went from 188,000 to 439,000, a 134% increase. Nationwide, states expected 5.5 million new recipients but got 11.5 million out of the first 24 states that expanded.
2. Due to low compensation rates, a high percentage of doctors don't accept Medicaid patients, and that gets worse each year. Many patients wait months to receive specialized care. Currently, about 650,000 people nationwide are on waiting lists for coverage. In 2017, only 53% of doctors in 15 large metropolitan areas took Medicaid patients. Access to expensive drugs is often limited. In other words, care is being increasingly rationed in states that expanded Medicaid under Obamacare.
3. Health outcomes under Medicaid have been no better than people without insurance. A two-year study from Oregon showed no improvement over the uninsured, with results worse than those with private coverage. Another study found that patients undergoing surgery for colon cancer were more likely to die from complications than those without coverage. And another finding found that in-hospital mortality rates were higher for surgical patients with Medicaid
than those lacking coverage. Overall more than $500 billion dollars are being spent nationwide on a program that not only often fails to improve the health of its enrollees, but frequently undermines it.
4. Medicaid, like entitlements such as Medicare and Social Security, is on a crash course with fiscal realty. Medicaid expansion only makes that worse, as costs have far exceeded projection in every state (30) that has reported data..
California's expansion has run 222% over budget, causing a $14.7 billion deficit. Oregon is $2 billion in the red from its 128% deficit. West Virginia went 46% over budget in its first year alone, costing them an additional $198 million. Eight states, including neighboring Arkansas and Colorado, have been forced to raise taxes to fund their Medicaid expansion. All this despite the federal government paying most of the added expense.
Governor Kevin Stitt was wise to campaign against Medicaid expansion and has shown no signs of wavering from that position. Fortunately, alternatives exist that will enable Oklahomans to receive quality health care without busting our state budget and affecting monies allocated for education, infrastructure, public safety and other statewide needs. For instance:
1. Rigorous audits of Medicaid funds, to focus tax dollars on those most in need. Audits have saved Massachusetts $250 million so far, and Louisiana expects up to $85 million in savings. Oklahoma's version is the recently passed HB 1270, which should help ensure money goes to those most eligible.
2. Enact minimum work requirements for able-bodied recipients.
3. Create incentives for patients to transition to the private insurance market by utilizing Health Savings Accounts (HSAs) toward Direct Primary Care Services (DPCS). For a low monthly fee, beneficiaries would receive affordable care and cut out insurance middlemen.
4. Reform occupational licensing laws so more health professionals can perform a wider range of tasks.
5. Form compacts with other states so individual or group insurance can be bought across state lines. The increased competition would lower prices and improve quality.
6. Bundle those with the greatest healthcare costs into state-run insurance pools, which in turn would provide those in better health with premium relief.
7. Make sure beneficiaries pay at least a portion of their healthcare expenses. Eliminating, or at least reducing, subsidies to the sick will strengthen their will to live a healthy life and to work for a living.
In his upbeat inaugural address, Governor Stitt preached greater accountability, efficiency and modernization in how the state meets the needs of Oklahomans. How his administration deals with Medicaid and the forces promoting its expansion will be a major test of his ambitious goals.
Tim Bakamjian is an independent real estate broker and investor living in Tulsa. He holds a bachelor's degree in political science from Kenyon College in Ohio and a bachelor's in journalism from the University of Tulsa. He's married with one grown child. Political and economic issues have been a life-long interest. He may be contacted at: tbakamjian@gmail.com