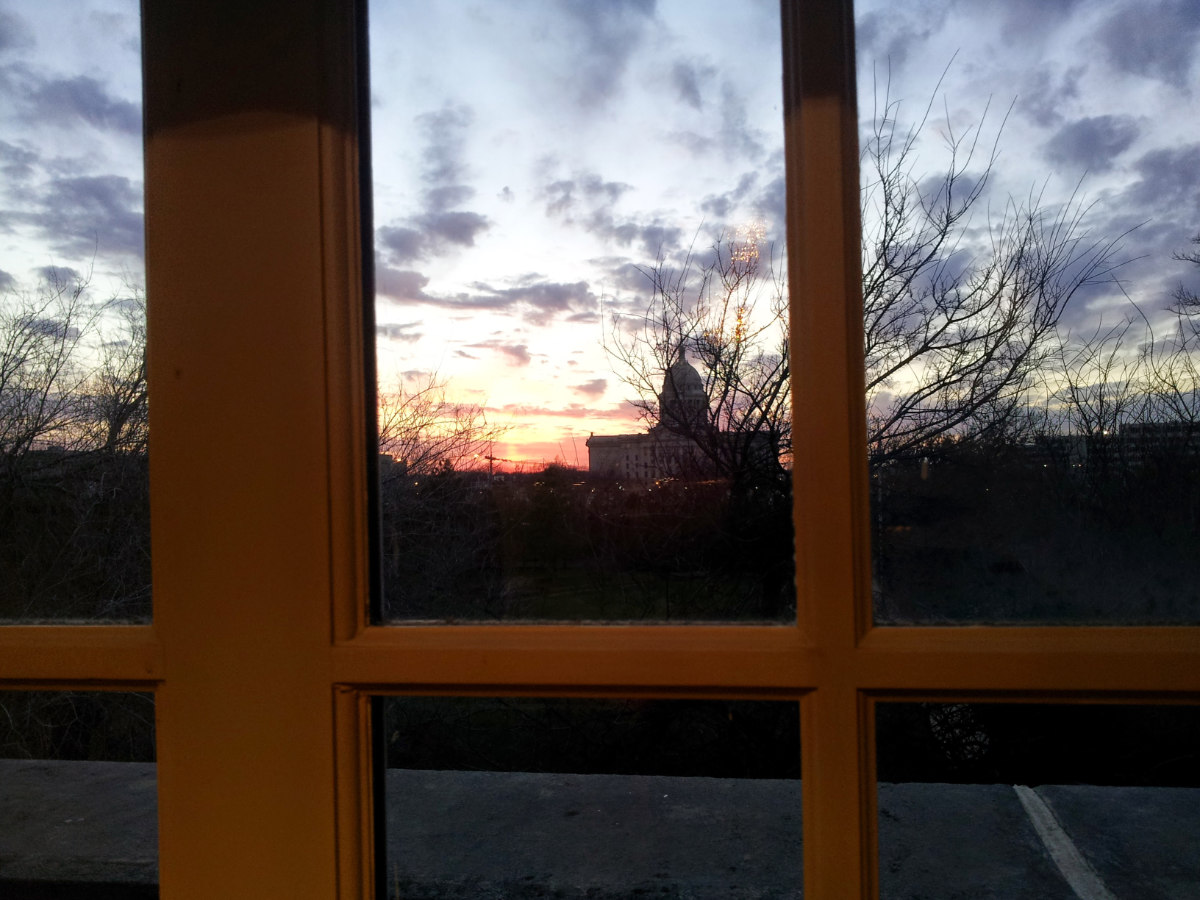 column
Why an OU Presidency Failed
By David Deming
David Boren was a hard act to follow. But James Gallogly's appointment as President of the University of Oklahoma was said to herald the beginning of a new era at OU. Gallogly was described as a "world-class transformative leader" who had a "bold and innovative vision for the university's future." Yet after less than a year in office, Gallogly abruptly walked away from the position. What went wrong?
What President Gallogly did, he did very well. Self-described as a financial expert, he slashed tens of million of dollars from the University budget. But Gallogly failed in other critical areas. He apparently lacked any understanding of the political nature of his job. He failed to express any vision for the University's future, other than a desire to double research in five years. And President Gallogly never showed that he understood the importance of intellectual freedom and free speech to an academic community.
One of Gallogly's first acts was to ask the Board of Regents to summarily revoke the emeritus appointment of professor John Scamehorn, a distinguished researcher and teacher who had been falsely accused of being a sexual predator by a social media lynch mob. What did Scamehorn do? According to a Facebook post by a young woman who worked for him as a production assistant on a film, the professor "told me that I should lose weight and dress differently, and even what color he wanted my hair to be." In the wacky world of political correctness, suggesting to a woman that she might be more attractive if she dyed her hair amounts to sexual predation. Professor Scamehorn deserved to have a hearing, to confront and question witnesses against him, and to have the opportunity to defend himself. But Gallogly railroaded the esteemed professor without due process. Ironically, the same people who crucified Scamehorn would soon turn their attention to Gallogly.
The turning point in Gallogly's presidency came when he failed to adequately deal with his first political crisis. Last January, the OU campus erupted in protests after a video showing two sorority women, one wearing blackface, was posted on Snapchat. At this point, some things needed to be said. First, the fact that one or two students out of 31,702 engaged in racist behavior is not proof that OU has problems of systemic racism. Just the opposite. There has been no institutional racism at OU since segregation ended in 1950. Second, you're never going to completely eliminate racism as a matter of individual behavior, any more than you're going to bring the crime rate down to zero. But Gallogly chose the path of appeasement, implicitly surrendering the moral high ground and emboldening his enemies. He was unwilling to root out all the political corruption and rot that pervades the OU campus.
At a January 22 meeting, professor Suzette Grillot profanely and brazenly demanded that President Gallogly resign. The crowd in the room spontaneously erupted in cheers, and Gallogly was publicly humiliated. A person with better political sensibilities never would have attended a rally of people who hate him. Gallogly apparently never understood the forces that were arrayed against him. The radical leftists who run the OU Norman campus hated him even before he assumed the office of the Presidency. They hated him because he was a wealthy white male, because he had worked in the petroleum industry, and because he was perceived to be a Republican. There was nothing that Gallogly could ever have done to make these people accept or like him.
Earlier this year, I circulated an open letter where I made the claim that higher education in Oklahoma had been taken over by a small group of radical left-wing political extremists. A lot of people probably thought I was engaging in hyperbole. Now that they have witnessed the spectacle of President Gallogly being driven from office, perhaps they will begin to comprehend the reality of what is happening at OU.
Last May, the Regents appointed OU Law School Dean Joseph Harroz as interim President. Harroz was a protege of former OU President David Boren who came to OU with Boren in 1994. It seemed that the recent allegations of sexual misconduct surrounding Boren's tenure at OU had left Harroz untainted. In an open letter of May 17, Harroz announced that one of his priorities as interim president was to "make diversity and inclusion a strength of OU." Unfortunately, in the peculiar world of academia, "diversity and inclusion" means "uniformity and exclusion." That is, ensuring absolute uniformity of leftist political beliefs and exclusion of all conservatives. Nevertheless, the editorial board at The Oklahoman promptly characterized Harroz's appointment as a "good pick."
It seems we have business as usual. The Oklahoma Legislature this year increased the funding for higher education by $28 million without requiring any reforms whatsoever. On the other hand, the additional monies allocated to higher education paled in comparison to the $157.7 million increase awarded to common education. If there was any bright spot this year, it was the passing and signing into law of SB 361, a "free speech" bill that reinforced First Amendment rights on Oklahoma college campuses. About the only thing that seems predictable is that a new academic year will bring new controversies and conflicts.
Dr. Deming is professor of arts and sciences at the University of Oklahoma.