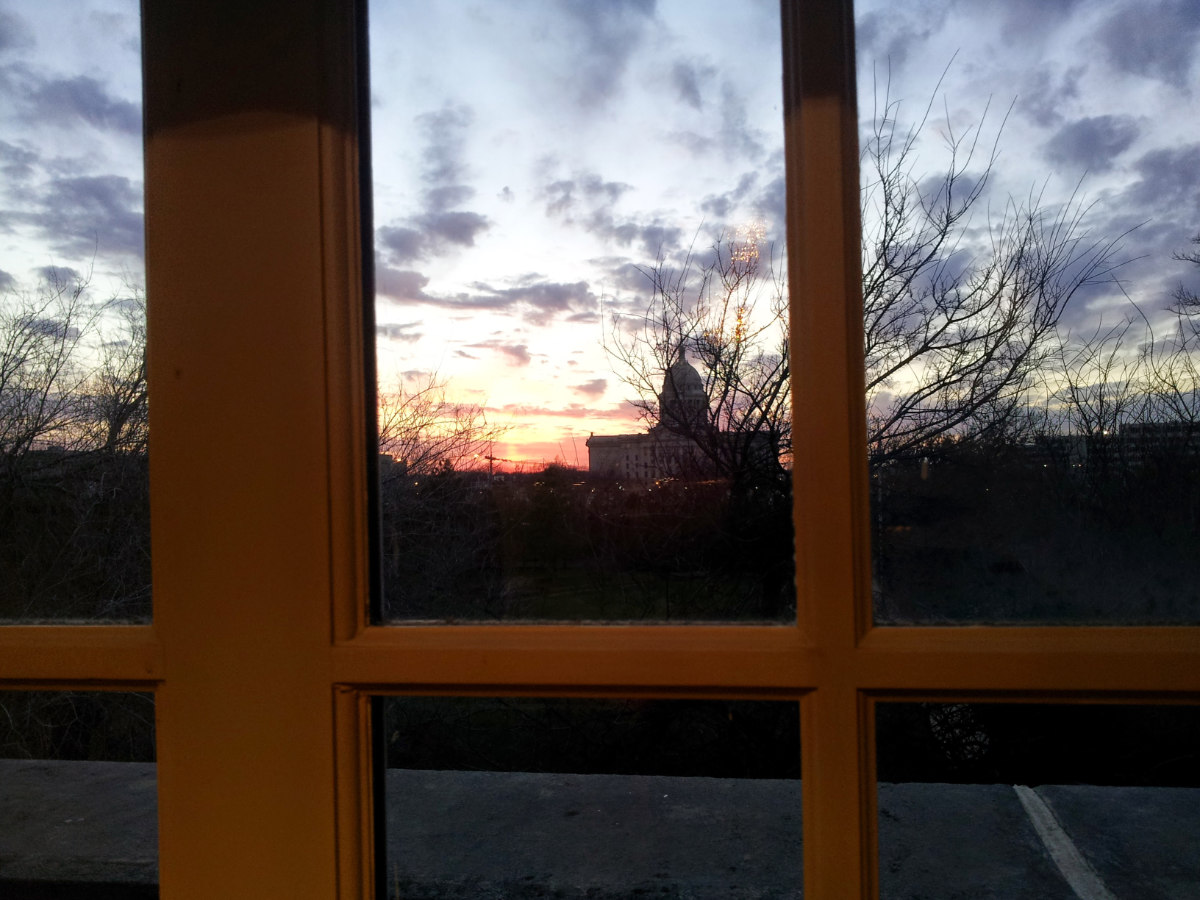 column
Note to Legislators: The Conservative Index is Not For You
By Steve Byas
Recently, at a meeting of the Oklahoma Conservative Political Action Committee (OCPAC), some legislators perpetuated some of the myths about the Oklahoma Constitution and our Oklahoma Conservative Index. There were six legislators who were invited to give their reactions to the 2019 Conservative Index, compiled by the Oklahoma Constitution, with the cooperation of OCPAC. As I watched the video, I found some of the comments rather surprising.
While at least one of the legislators is a staunch conservative, each one of them demonstrated a fundamental misunderstanding of what we have been trying to accomplish for the past forty-plus years.
When asked, "Does the Conservative Index affect your vote?," they all said that they are not influenced by the Conservative Index, but rather vote how they think is best.
First of all, the Conservative Index is not for them. It is intended as a resource for their constituents so as to judge their performance in regard to whether they are voting for or against concepts such as limited government. Without it, legislators could boast how conservative they are, and the typical voter is going to have no way of knowing the veracity of that assertion. The Conservative Index, on the other hand, is an objective standard.
We pick the votes – then see how each legislator voted, not the other way around. We recommend to our readers that if a legislator scores 70 percent or better, they should be retained in office. If the legislator scores 30 percent or worse, they should be replaced. If they score in-between, then that legislator's record should be closely scrutinized.
We have never said that a legislator has to score 100 percent to be conservative. But how could one score below 50 percent and argue that he or she is a conservative law-maker?
Secondly, we are not wanting them to vote the way they think is best, but rather the way that is best. Liberal legislators are voting the way they think is best, yet they vote to expand the role of government in our lives, contract liberty, and show little regard for constitutional principles. We explain, on each vote, why we believe this vote is a good test of whether the legislator is casting a conservative or liberal vote on that bill. Readers are free to read our explanation, and then make their own judgment.
We are not concerned about their motivation, but their vote. One of the legislators contended that some legislators vote the right way, not because that is the way they actually believe, but do so to avoid someone thinking they are a liberal. Well, we are not mind readers. All we can do is inform our readership how the legislator voted – we will leave mind-reading up to others. Besides, if we have influenced someone to vote the right way, what difference does it make what they really think?
The Oklahoma Constitution has influenced events. Some of the success stories must remain private, because we may want to use the same tactic again in the future, all for the cause.
Another point. Every legislator has the opportunity to have input into the Conservative Index by 1) suggesting votes, and 2) coming to our two meetings when we discuss the bills being considered for the Conservative Index.
NOT ONE OF THE LEGISLATORS ON THE PANEL CAME TO THOSE MEETINGS.
Only a few bothered to suggest votes beforehand.
And another myth. Former Rep. Bill Graves never did "pick" the votes; in the early years. Before it was all on line, we had the printed copies of bills spread out all over the living room floor of our general manager, Ron McWhirter. I can assure you that Bill Graves never came to Ron's house and got down on his hands and knees, and picked the votes, but we did. Sure, Graves suggested votes to consider, but that is something any other legislator could have done.
If the Conservative Index has no impact on how they vote, then one must wonder just what does influence their votes? We can't pay for vacations in exotic places to provide them education on issues, like some groups are willing to do. What are they saying? They already possess all knowledge, and they do not care to hear from anyone except high-dollar lobbyists?
Their constituents have a right to know how they are voting. Legislators may not like it (former House Speaker Steve 'the tax man' Lewis once remarked to us that we caused him a lot of grief), but we are going to continue to let their constituents know if they are voting for limited government, liberty, free enterprise, traditional standards, and for the Constitution.
Steve Byas is editor of the Oklahoma Constitution newspaper. He may be contacted at: byassteve@yahoo.com