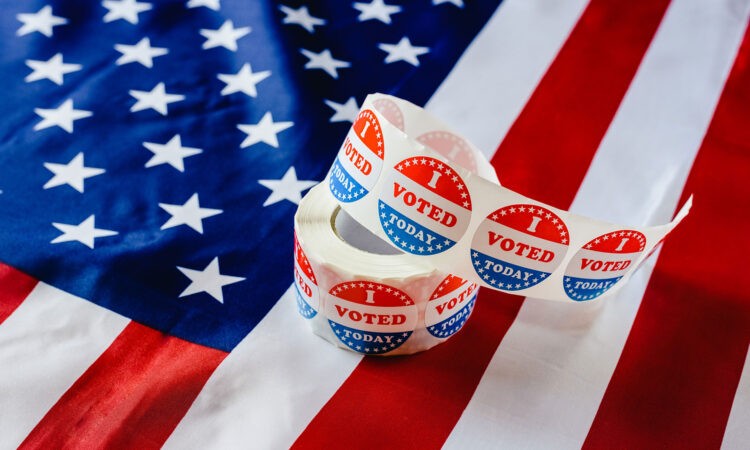 news
State Questions Rejected by Voters
A number of petitions to place State Questions on the ballot were filed with the Secretary of State leading up to the 2020 elections, but only State Question 805 managed to make its way to the November ballot. Some were withdrawn and some were invalidated. Others are still advancing, but like so many other things, the COVID-19 pandemic retarded their advancement. State Question 814 was a legislative referendum which was placed on the ballot by the Legislature.
Both measures went down to defeat by similar margins. State Question 805 received 588,280 YES votes (38.92%) and 923,328 NO votes (61.08%). State Question 814 received 615,161 YES votes (41.21%) and 877,432 NO votes (58.79%).
State Question 805
Felony Sentence Modification
Initiative Petition 421 was filed in November 12, 2019, by Oklahomans for Criminal Justice Reform. This would be a constitutional change which require 177,958 valid signatures. Sufficient signatures were collected, submitted and verified. It appeared on the ballot as State Question 805.
Organizers said State Question 805 was a criminal justice reform measure that would have ended the use of sentence enhancements for nonviolent offenses, and it would allow inmates who have already received an extreme sentence to petition the court for relief. Sentence enhancements often add additional prison time for repeat offenders. The proposal would have prohibited the consideration of a previous felony conviction to increase the statutorily allowable base range of punishment for a person who was again convicted of a felony. Advocates for SQ805 argued that non-violent offenders should not get a harsher sentence because of their past convictions. Domestic violence, second degree rape, assault and battery with a weapon, cruelty to animals, assault on a police officer, DUI, second degree manslaughter and many other charges are listed as non-violent crimes in Oklahoma.
Supporters of the measure further argued that Oklahoma wastes too much money putting non-violent criminals in prison. "The more money we spend on non-violent low-level offenders, the less money we have to invest in education, mental health care, and treatment services, and issues that truly improve the quality of life in our state," said Kris Steele, the Director of Oklahomans For Criminal Justice Reform.
Since SQ 805 was a constitutional change, it would have prevented the Legislature from addressing any negative consequences that SQ 805 might bring. Gov. Kevin Stitt expressed opposition to adding the provision to the state constitution: "Trying to put this into our state's constitution, it peels back enhancements for DUIs, human trafficking, domestic violence – some of the things I don't think we need to put into our constitution." Former Oklahoma Gov. Frank Keating, speaking for Oklahomans United Against 805, said the state question was "terrible public policy," and said the group hoped to "inform voters about the very real negative consequences to public safety."
According to financial disclosure reports filed with the Oklahoma Ethics Commission, the Yes on 805 campaign received and spent over $8 million in monetary and in-kind contributions, with the majority of funding coming from the American Civil Liberties Union (ACLU) and a group called FWD.US. The liberal activities of the ACLU is well known. FWD.US was founded by Silicon Valley executives, including Mark Zuckerberg of Facebook, to support amnesty for illegal immigrants, more visas for foreign software and technology workers, and the release of criminals.
Oklahomans United Against 805 raised less than $200,000, and mostly relied upon the distribution of opinion pieces by former Gov. Keating, and other elected officials and law enforcement groups. Apparently voters were able to see the proposal was a bad idea on its face, and were not persuaded by the extensive media campaign supporting it.
State Question 814
Tobacco Settlement Endowment Trust Fund
In addition to the initiative petition process, state questions can also be initiated by the Legislature. To put a legislatively referred constitutional amendment before voters, a simple majority is required in both the Oklahoma State Senate and the Oklahoma House of Representatives. The Oklahoma State Legislature passed Senate Joint Resolution 27 largely along party lines with nearly all Republican legislators voting in favor of placing it on the ballot and most of Democrat legislators opposed.
The proposed constitutional amendment would have decreased appropriations made to the state's Tobacco Settlement Endowment Trust (TSET) Fund from 75% to 25% of tobacco settlement revenue. Funds that are not being deposited into the TSET fund are deposited into a special fund, which would have continued under the amendment. The measure would direct the Legislature to appropriate money from the special fund to secure federal matching funds for the state's Medicaid program.
The TSET Fund was created with the passage of State Question 692 in 2000. The measure was referred to the ballot by the state legislature and was approved by voters in a vote of 69% in favor to 31% opposed. The TSET was funded through a percentage of revenue from tobacco companies under the 1998 Master Settlement Agreement (MSA). The agreement between 46 states, four U.S. territories, Washington, D.C., and Puerto Rico, and cigarette manufacturers. Annual payments to the included states under the MSA began in 2000. The money in the TSET fund was earmarked for tobacco use prevention, smoking cessation programs, education, health care, and other purposes as determined by the TSET board of directors.
Currently, the average annual payment received by Oklahoma under the agreement is around $75 million. Under State Question 814, the amount deposited into the TSET fund would be about $18.75 million, and the remainder (about $56.25 million) would be allocated to gain federal matching funds for Medicaid.
There was not vigorous support or opposition to the proposal leading up to the November election. It is likely that most voters found the proposal difficult to understand and opted to not let it to go forward.