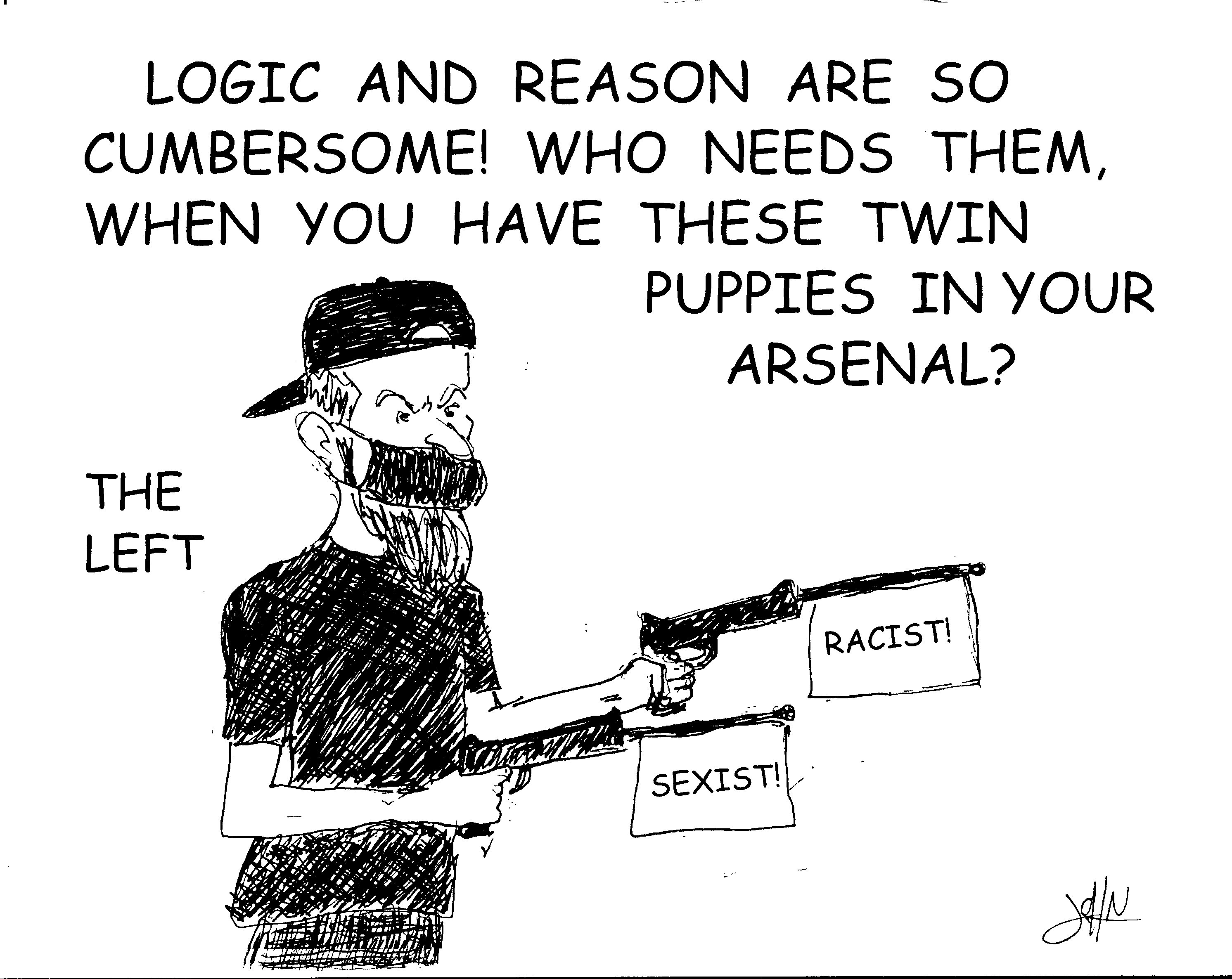 tidbits
Tidbits for Winter 2021
Despite the riots and the formal protests of the Arizona and Pennsylvania Electoral College results, on January 6 Congress certified that Joe Biden won the White House. The Oklahoma Congressional Delegation split on the issue of rejecting the electoral votes and investigating election fraud in several states. While all five Oklahoma members of the U.S. House of Representatives voted to challenge the votes in Arizona and Pennsylvania, both of Oklahoma's U.S. Senators – Inhofe and Lankford – voted to accept the election results. Sen. Jim Inhofe said, "My job on Wednesday is clear, and there are only two things I am permitted to do under the Constitution: ensure the electors are properly certified and count the electoral votes, even when I disagree with the outcome." Senator James Lankford had said he was going to challenge the votes, and was stating his objection to the Arizona election results when the session was gaveled into recess because rioters breeched the Capitol building. But, when the session resumed later in the day, he withdrew his objections and voted to certify the results.
Norman's Senator Boren Decries White Supremacy
State Senator Mary Boren, a Democrat from Norman, (17 percent Conservative Index score), responding to the attacks on the U.S. Capitol, said that "white supremacists and Christian nationalists" make up the base of then President Donald Trump's support. "Hopefully, enough will realize the corruptive power white supremacy has in our nation and state," Boren said. "Fortunately, our Constitution survived the Civil War and President Andrew Jackson's rebellion, and soon law and order will be restored."
It is not clear what Boren meant by "President Andrew Jackson's rebellion," as his presidency ended in 1837, long before the Civil War, which he, of course, had no role in. Certainly, Jackson never rebelled against the U.S. government. Perhaps she was referring to the South Carolina opposition to the tariff in the 1830s, or perhaps she was referring to the President Andrew Johnson, but again, Johnson was not in rebellion against the government, either.
What is clear, however, is that Boren has joined the chorus of Democrats who have adopted the political talking point of smearing those who oppose the left-wing policies of her party as just a bunch of racists.
Oklahoma Representatives Must Resign
The Oklahoma Democratic Party said of the Oklahoma members of the U.S. House and the votes to protest the electoral college votes and investigate election fraud, "decidedly un-American, and you do not don't deserve to be called a citizen of these United States of America." Alicia Andrews, Oklahoma Democratic Party Chair, went on to say, "We say to these so-called representatives of Oklahoma that, `Now you have a choice: Keep spreading a false narrative that has no chance of success but will make you more popular with the base of your party, or stand today, now, this very minute with the citizens of our country. Do you care about Democracy or only your political ambitions? Are you for Donald Trump, or are you for the United States Constitution? Are you a patriot, or are you a traitor?" And, Andrews said, "For the good of Oklahoma, for the good of our country, we demand that you resign your positions at once. Should you fail to do what is right, we will stop at nothing to continue to expose you for the frauds you are and to seek every possible remedy to remove you from office." Is this bringing the country together?
GOP Chairman Not Running Again
Oklahoma Republican Party state chairman David McLain announced on January 15 that he would not be seeking another term. He was elected to a two-year term in 2019. In an email to Republican leaders, McLain said, "As we prepare for the OKGOP 2021 State Convention, consider this my formal and official statement that I will not be seeking another term as the OKGOP State Chairman. With the current events taking place, I can better serve the great State of Oklahoma and this Republic Nation of ours in a different role. I will share these future ventures with you and will keep you posted of those opportunities when the time comes." He noted some of the highlights accomplished during his administration including registering a record number of new Republicans, gaining seats in the state legislature, taking back the 5th Congressional District seat, and bringing in 65 percent of the vote for President Trump. A new chairman and other party officers will be selected at the Oklahoma GOP Biennial State Convention on Saturday, April 10, in Oklahoma City.
Republicans Top 50% of Registered Voters
Oklahoma's voter registrations surged prior to the 2020 General Election, with a net increase of more than 169,000 registered voters since January 15, 2020. The Oklahoma State Election Board's official pre-election voter registration statistics showed the total number of registered voters is the largest before a Presidential Election since Oklahoma began tracking pre-election voter registration statistics in 2000. Oklahoma's voter registration statistics also show that registered Republicans now make up more than 50% of Oklahoma's registered voters for the first time. The last time a majority of voters belonged to an Oklahoma political party prior to a Presidential Election was November 1, 2004, when Democrats made up 51.3% of registered voters. As of November 1, 2020, Republicans are 50.01% of registered voters, while Democrats are 33.23%, Independents are 16.10%, and Libertarians are 0.66%. The statistics continue the decades-long growth trend for Republicans and Independents as a percentage of Oklahoma's electorate.
Net change in voter registrations since January 15, 2020:
Total Voters: +169,006
Republicans: +121,202
Independents: +31,660
Democrats: +12,413
Libertarians: +3,731
Mickey Edwards Leaves GOP
Former U.S. Congressman Mickey Edwards announced he is leaving the GOP because of the protest of the Electoral College certification on January 6. In an opinion piece entitled "A Republican Journey," which Edwards wrote for The Bulwark, he outlined his history with the Republican Party and his reasons for leaving. The publication's Moto is "Impeach. Convict. Remove. Indict." It was launched in 2018 by former Weekly Standard editor William Kristol. "And I have now left the Republican party. A party that has been at the center of my entire adult life. A party that defined me to others and to myself. It has become the opposite of what it was. It has become a cult idolizing a ruler, a trasher of institutions of democracy driven by falsehoods and hatreds," Edwards writes. In the article he repeats the false narrative that "there was no evidence of fraud" in the November election. "Dozens of courts – including judges appointed by Trump – said there was no evidence of fraud," says Edwards.
Edwards flipped Oklahoma's 5th Congressional District seat in Congress were he served for 16 years. He was a member of the Republican leadership and chairman of the party's policy committee in the House. He also served as national chairman of the American Conservative Union and was one of the three founding trustees of the Heritage Foundation. He served in Congress until his defeat in the 1992 Republican Primary as a result of the fallout from the House Banking Scandal, where he had written some 386 overdrafts totaling $54,000. After his defeat, he taught at Harvard for 11 years, and later at Princeton and George Washington University. He has also been Vice President of the Aspen Institute founded in Aspen, Colorado. George Soros, through his Open Society Institute, has provided financial support for the liberal-leaning think tank. Edwards is also a member of the globalist Council on Foreign Relations (CFR). Edwards, now 83, has admitted to voting for Barack Obama and endorsed Joe Biden in 2020.
State House Republican Leaders
In November, the Oklahoma House Republican Caucus elected its leadership for the 58th Legislature. State Rep. Charles McCall (R-Atoka) was selected speaker-elect. This would be his third term as speaker. Elected by the Caucus to serve as speaker pro-tempore-elect was Rep. Terry O'Donnell (R-Catoosa). He replaces State Rep. Harold Wright (R-Weatherford) who was term-limited in 2020. O'Donnell has served the House as majority whip since the 56th Legislature. Also elected was State Rep. Sheila Dills (R-Tulsa) to serve as Caucus Chair. Dills was first elected to the House in 2018. During the 57th Legislature, she served as assistant majority floor leader. She replaces former caucus chair, State Rep. Tammy West (R-Oklahoma City). Other elected caucus leadership positions include: Caucus Vice Chair, state Rep. Rusty Cornwell (R-Vinita); Caucus Secretary, state Rep. Denise Crosswhite Hader (R-Piedmont). Cornwell and Crosswhite Hader replace State Rep. Ross Ford (R-Broken Arrow) and State Rep. Carol Bush (R-Tulsa) in their respective positions. Both the speaker and the pro-tem positions were formally approved by the full House when it met for Organizational Day on January 5. The legislative session convenes on Feb. 1, 2021.
Oklahoma Senate Leader
At the Organizational Day on January 5, the Oklahoma Senate unanimously re-elected Senator Greg Treat (R-Oklahoma City) as president pro tempore. This will be the third session for Treat to serve as pro tem, the Senate's top leadership position. The nomination was made by Senate Majority Floor Leader Kim David (R-Porter). Treat was re-elected in November to his final four-year term (due to term-limits) in the Senate.
Senate Democrat Leaders
On January 5, the State Senate Democratic Caucus announced their leadership team for the 58th Legislature. Sen. Kay Floyd (D-Oklahoma City) was unanimously elected to serve another term as Senate Democratic Leader. She has served in that position since 2018. Sen. Floyd was elected to the Oklahoma Senate in 2014 and reelected in 2018. She previously served in the Oklahoma House of Representatives from 2012 to 2014. Floyd is a practicing attorney.
Sen. Kevin Matthews (D-Tulsa) will continue to serve as Senate Democratic Caucus Chair, a position he has held since 2018. Matthews was elected to the Oklahoma Senate in 2015 and reelected in 2016 and 2020. He previously served in the Oklahoma House of Representatives from 2012 to 2014. Matthews is a retired firefighter.
Sen. J.J. Dossett (D-Owasso) will serve another term as Senate Assistant Democratic Floor Leader, a position he has held since 2018. Dossett was elected to the Oklahoma Senate in 2016 and reelected in 2018. He is a former public school teacher and serves in the Oklahoma Air National Guard.
Sen. Michael Brooks (D-Oklahoma City) will continue to serve as Senate Democratic Caucus Vice Chair, a position he has held since 2018. Brooks was elected to the Oklahoma Senate in 2017 and reelected in 2018. He is a practicing attorney.
Sen. Carri Hicks (D-Oklahoma City) will serve as Senate Democratic Whip. She was elected to serve in the Oklahoma Senate in 2018. Hicks is a former public school teacher.
Gender Pronouns in Rules
During the Oklahoma House of Representatives organizational meeting on January 5, State Rep. Mauree Turner (D-Oklahoma City), offered two amendments to House Resolution 1001, both aimed at "inclusivity," for the House Rules created by Republicans in the 58th Legislative Session. Turner's amendments would have replaced gender-specific pronouns in the rulebook with gender-neutral terms and eliminated different rules for men and women. "I ran for office and fought for this seat to make our government more inclusive and transparent," Turner said. "It is a bit discouraging to have a public body operate with archaic rules based on gender and deny the existence of our gender diverse communities." Turner is the newest lesbian member of the Oklahoma Legislature. Turner's amendments were tabled by a 78-14 vote. Republicans voted in support of tabling Turner's amendment, while all 14 votes in opposition to the tabling motion were cast by Democrats.
The failed effort by Oklahoma Democrats occurred just days after congressional Democrats successfully adopted new rules that eliminated gender-specific terms from the rules of the U.S. House of Representatives. Democrats in Congress adopted rules that removed words such as father, mother, son, daughter, brother, sister, nephew, niece, husband, wife, etc., and replaced them with such terms as parent, child, sibling, parent-in-law, and child-in-law.
First State Budget Estimate
On December 18, the Oklahoma State Board of Equalization certified an estimate indicating lawmakers will have $8.4 billion to build a budget for the 2022 fiscal year which begins July 1, 2021. During the meeting, Governor Kevin Stitt directed attention to one-time cash sources of $1.03 billion included in the spending authority estimate that will not be available in FY 2023 and does not bring the State back to its previously projected pre-pandemic levels. There are still some limited reserves in the Rainy Day Fund and other savings accounts. However, the Legislature must fund the Medicaid expansion approved by voters over the summer, along with previously approved raises for teachers, and continue to fund state agencies to handle the COVID-19 pandemic. The board will return in February to certify the final estimate on how much revenue lawmakers will have to build a budget during the upcoming legislative session.
"Over the course of this past fiscal year, Oklahoma's state revenues have dropped due to the impact of the historic COVID-19 pandemic, coupled with the substantial loss of oil and gas drilling activity," said Gov. Stitt. "However, Oklahoma was one of the first states to fully re-open its economy after the onset of the pandemic to allow Oklahomans to operate their businesses and safely return to work. Thanks to this decision, and the effective deployment of the CARES Act Coronavirus Relief Funds to our citizens, businesses, cities and counties, the Fiscal Year 2021 predictions are coming in better than expected."
Oklahoma Chief Financial Officer
On Nov. 17, Governor Kevin Stitt announced the hiring of Amanda Rodriguez as Chief Financial Officer (CFO) for the State of Oklahoma, a new role tasked with overseeing Executive Budget development and working across the Governor's Cabinet to improve financial reporting and accountability. "The Chief Financial Officer will be critical in helping us ensure we are increasing efficiency and continuing to deliver transparent results and remain good stewards of Oklahomans' tax dollars," said Gov. Stitt.
Rodriguez worked as a financial professional at Chesapeake Energy for over 13 years. Rodriguez joined Chesapeake in 2007 as an accountant and has held various management roles since 2013, including leadership of the Accounting Center of Excellence which provided central support for complex accounting projects, system integrations and implementations and oversight of accounting close activities for financial reporting. Prior to Chesapeake, she was the owner and operator of House in Hand Properties, LLC and lead accountant for Petroleum Accounting Consultants, PLLC. She earned a Bachelor of Business Administration from the University of Oklahoma Price College of Business in 2003 and a Master of Business Administration from Oklahoma City University Meinders School of Business in 2018.
Prince Appointed to Civil Court of Appeals
On December 18, Governor Kevin Stitt announced the appointment of Judge Thomas E. Prince to the Oklahoma Court of Civil Appeals. Prince's appointment fills the vacancy for District 5, Office 1, created by the retirement of Judge Ken Buettner, which was effective Dec. 31, 2020. He was one of three applicants provided by the Judicial Nominating Commission for the governor's selection. This is the governor's third appointment to the Court. Prince has served as a District Judge for Oklahoma County since 2012, where he has presided over more than 95 civil and criminal jury trials. During his service as a District Judge, Prince was appointed by the Oklahoma Supreme Court to serve as the Presiding Judge for the State Multi-County Grand Jury from 2016 to 2018. He was also elected by his colleagues in Oklahoma and Canadian Counties to serve as the Vice-Presiding Judge for the Seventh Judicial Administrative District from 2016 to 2018. He was then elected to serve as the Presiding Administrative Judge for Oklahoma and Canadian Counties for the year 2019. Prior to becoming a District Judge, Prince practiced law for 29 years. Prince earned his Bachelor of Science in Political Science from Southern Arkansas University in 1979 and his Juris Doctor from Oklahoma City University School of Law in 1982.
Justice Colbert Retiring
Gov. Kevin Stitt will be making another judicial appointment. Oklahoma Supreme Court Justice Tom Colbert announced in January that he will retire effective February 1. Former Gov. Brad Henry appointed him to the court in 2004. Last November he won the retention vote for another six years with 67.40% of the vote. Colbert was the first Black to be named to Oklahoma's nine-member high court, and also the first to serve as chief justice. He was one of two dissenters in the 2015 decision that resulted in the removal of the Ten Commandments Monument from the State Capitol grounds. Prior to his service on the Oklahoma Supreme Court, he served on the Oklahoma Court of Civil Appeals. Gov. Stitt will appoint a successor from a list of three names selected by the Judicial Nominating Commission.
Expect the Oklahoman to Continue Leftward Lurch
For years, average Oklahomans enjoyed one of the Nation's finest newspaper, once called The Daily Oklahoman. In recent years, however, the newspaper has changed its name to just The Oklahoman, changed ownership more than once, and has become an increasingly liberal paper. It is really a different newspaper. Rather than confine its opinions to the editorial page (which it rarely has), the paper now inserts its opinions into the so-called news articles, many of which come from either the Associated Press (AP) or USA Today.
Conservatives are lectured to on a daily basis, with news articles regularly advancing various progressive causes. Kelly Fry recently retired as editor and publisher, but instead of this leading to a more moderated paper, we can expect it to move even further to the Left. Fry is being replaced by Clytie Bunyan, who has been the paper's "director of diversity and engagement." One can safely assume that her idea of "diversity" is not diversity of political opinion.
If the leadership of the Oklahoman desired to prove this wrong, they would keep opinions to an editorial page, which would include actual conservative opinions, as well as the liberal agenda that now dominates the paper.
School Report Cards Suspended
On December 17, the Oklahoma State Board of Education unanimously approved a one-year suspension of the Oklahoma School Report Card letter grades for the 2020-21 school year. The School Report Card grades are provided to the public to make inferences about school quality and performance. State Superintendent of Public Instruction Joy Hofmeister said the move is necessary in light of the significant disruptions in instruction caused by the COVID-19 pandemic. Students will still take federally required tests during the spring. While student assessment results will not factor into a school report card, they will help inform how students have been impacted academically and what supports are needed. Academic assessments are given in English language arts, mathematics and science for grades 3-8, as well as the ACT or SAT to high school juniors. Hofmeister said it has become clear that the abrupt end to the 2019-20 school year and tumult of the current school year made it necessary to disentangle school accountability from the administering of assessments this spring.
State School Enrollment Dips
In the wake of the coronavirus pandemic, Oklahoma's annual student count shows its first decrease in overall public school enrollment in 19 years. Oklahoma State Department of Education (OSDE) data shows 694,113 students enrolled in Pre-K through 12th grade for 2020-21, a decline of 9,537, or about 1% from last year's total. Pre-K and kindergarten numbers accounted for 75% of the decreased enrollment, with 4,734 fewer Pre-K students, and 2,381 fewer kindergarteners enrolled in 2020-21 than in 2019-20, suggesting parents are choosing to delay the entry of their 4- and 5-year-olds into school. Historically, Oklahoma has enjoyed high participation in Pre-K. Seventy-six percent of eligible children in the state attended a public Pre-K program last year, compared to national Pre-K attendance rate of 34%.
Meanwhile, virtual schools saw a big jump in enrollment. Among districts, Epic Charter Schools saw the biggest gain in overall enrollment. Epic One-on-One Charter School increased enrollment from 17,106 to 35,731, or 110.8%, and Epic Blended Learning Centers increased enrollment from 10,962 to 23,714, or 116.3%. Other virtual charters saw substantial increases as well, including Oklahoma Virtual Charter Academy (50.3% increase), Connections Academy (60% increase), eSchool Virtual Charter (212.3% increase) and Insight School (33.1% increase).
Oklahoma Historical Society Executive Director
After a year-long search, the Oklahoma Historical Society (OHS) Board of Directors selected Trait Thompson to succeed Dr. Bob Blackburn as executive director. He reported for duty on January 4, 2021. Dr. Deena Fisher, president of the OHS Board of Directors, said "Trait has a master's degree in public administration, experience as an educator and a proven record of managing a complex historical project with a budget exceeding $200 million. Plus, he clearly demonstrated to us that he has a passion for Oklahoma history."
Thompson began his career with the state as policy director for former Oklahoma Senate President Pro Tempore Brian Bingman. During that four-year service, Thompson read every bill submitted to the senate, met with citizens from across the state and learned how to work with others to achieve shared goals. For the past six years, he has been the project manager for the Oklahoma Capitol Restoration Project, shepherding the preservation and restoration of one of Oklahoma's most important historical artifacts – the State Capitol.
Blackburn, who joined the staff of the OHS in 1980, has been its executive director since 1999. In retirement, he plans to continue his passion for writing books, serving the community and satisfying his curiosity by exploring the world around him. Founded in 1893 by members of the Territorial Press Association, the OHS maintains museums, historic sites and affiliates across the state. Through its research archives, exhibits, educational programs and publications the OHS chronicles the rich history of Oklahoma. For more information about the OHS, visit www.okhistory.org
OSU President Burns Hargis Retiring
On October 23, 2020, Oklahoma State University President Burns Hargis, 74, announced his plans to retire on July 1, 2021, to coincide with the end of the current academic year. Hargis announced his retirement plans during a regular meeting of the OSU/A&M Board of Regents held in the Performance Hall at The McKnight Center for the Performing Arts on the Stillwater campus, one of several significant new facilities built during his nearly 13-year presidency. Hargis became OSU's 18th president on March 10, 2008. He is the second OSU graduate to serve as president of the University. His tenure has been marked by record-setting fundraising, enrollment growth, new and enhanced facilities, and a growing national reputation for academic and research advances.
Hargis holds degrees in accounting from Oklahoma State University and in law from University of Oklahoma. Hargis was vice chairman of Bank of Oklahoma, N.A. Before joining the Bank of Oklahoma in 1997, Hargis practiced law in Oklahoma City for 28 years. In 1990, Hargis launched a bid for governor of Oklahoma. He finished third in the five-man Republican Primary, drawing 18 percent of the vote. Voters in November of that year elected Democrat David Walters as governor.
Tom Daxon Honored at OCPAC Meeting
On October 28, the Oklahoma Conservative Political Action Committee (OCPAC) hosted a special lunch meeting honoring former Oklahoma State Auditor and Inspector, Tom Daxon. At the conclusion of the program, Governor Kevin Stitt presented the Governor's Lifetime Achievement Award to Daxon. Tom's wife, Linda, told the story of how they met, and of Tom's surprising 1978 election as Oklahoma State Auditor and Inspector. Daxon unseated 20-year Democrat incumbent John M. Rogers. At the time of his election, Daxon was just 31 years old and was the only Republican to hold a statewide office in Oklahoma.
In 1981, Daxon worked with the Federal Bureau of Investigation in its probe of Oklahoma county commissioners. By the end of the investigation in 1984, more than 200 people (mostly Democrat county commissioners) from 60 of Oklahoma's 77 counties had been convicted of crimes. Former Oklahoma Governor Frank Keating, at that time a federal prosecutor for the Eastern District in Oklahoma, told how he worked with Daxon in the investigation and conviction of the corrupt county commissioners. Bill Price, the federal prosecutor in the Western District, echoed the story. Keating, Price, and other speakers, credited Daxon's uncovering of the county commissioner scandal with ending the dominance of the Democratic Party in the state. Rather than run for reelection, Daxon became the 1982 Republican nominee for Governor in an unsuccessful challenge of incumbent Democrat George Nigh.
Passing of Former State Rep. Cooksey
Former state Rep. Marian Cooksey, a Republican from Edmond (House District 39) who served six terms in the House of Representatives from 2004 to 2016, died on .Nov. 11, 2020. She did not seek re-election to the Oklahoma House of Representatives in 2016 because she was term-limited. In Marian's initial years, she worked for Lockheed Martin, Rockwell International, and North American Rockwell as well as in the oil and gas industry, GHK, and Slawson Oil. For many years, she worked as a Realtor in the Oklahoma City and Edmond areas. In her later years, she worked as Deputy Chief of Staff for the Lt. Governor for eight years and followed by twelve years as a State Representative. She was one of the more conservative members of the Legislature, earning a 69% cumulative average on the Oklahoma Conservative Index.