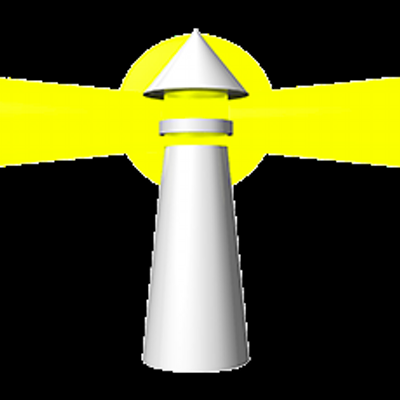 news
Tulsa Beacon Celebrates 20 Years
The Beacon is a weekly newspaper owned by Charles Biggs, and mostly by his own family members.
"I quit the Tulsa World in 2000 because it was becoming impossible to slow down the liberalization of that newspaper," Biggs told the Oklahoma Constitution. "I worked [there] once as a reporter (1978-1984) and [later] as an editor (1993-2000) and I kept getting the same comment over and over from readers: 'How can you work for such a liberal newspaper?'"
Biggs recalled that he visited with (former U.S. Representative) Steve Largent, who was constantly being criticized in the Tulsa World. "Steve and I talked about starting a competing newspaper. Then I got a call from the World publisher, Bob Lorton, as he asked me to come back to start a new project zoned edition."
When Lorton offered Biggs the job, he promised that, although the World had "failed several times to make that work," Biggs would be "completely in charge with the project without interference from the newsroom."
Biggs accepted, and he said the "arrangement worked for several years," during which time many readers called and asked if it was really a part of the Tulsa World – "because our coverage did not have a liberal slant."
Finally, Biggs took the plunge in 2001 and launched the Tulsa Beacon.
Biggs had always liked writing. "I always had a knack for writing at Nathan Hale High School [in Tulsa], where I wrote a column for the student newspaper," Biggs remembered. "I thought journalism was a noble profession and I enjoyed the work, especially interviewing people."
At the University of Oklahoma in Norman, Biggs majored in journalism, getting his undergraduate degree. He recalled that he was taught at OU to be as objective as possible in his stories, and to convey two sides of a story.
"We were taught to avoid using an 'anonymous source' in a news story but if we did, we would have to convince some editors of the credibility of that source and the standard then was at least two verifying sources," Biggs said. "We were told that hard news should be straightforward and that editorials and columns should be on the editorial pages."
Additionally, "We were taught to be sympathetic to crime victims and that you do not report a fatality count until you have counted the bodies yourself. We were instructed to use quotation marks only when those were the actual words used by the interviewee."
"Above all, we were taught that truth was the goal and that compassion was important."
Upon graduation, he began his career in journalism, a career that has now spanned 45 years. Over the course of that time, he married Susan, who is the Beacon's office manager. They have three grown children, Brian, Sarah, and Josh.
In 1977, Biggs worked as sports reporter for the Bartlesville Examiner-Enterprise, and became the managing editor of the Bixby Bulletin in 1978. The Tulsa World hired him as a general assignment reporter in 1978, a position he held until 1984, when he began his own paper, the Glenpool Post, which he sold in 1987.
In addition to his Tulsa Beacon newspaper, he has hosted the Tulsa Beacon Weekend program, carried at noon on Saturdays on KCFO, for the past 19 years, in which he interviews politicians and other community newsmakers.
Launching a newspaper in 2001, from scratch, was a big challenge, especially building paid circulation. "We got a boost from radio personality Michael DelGiorno and from Ken Staley, general manager of KCFO AM 970," a Christian talk radio station.
Then 9/11 "almost put us out of business."
"Our goal initially was to become a daily paper but the market dictated that would not be feasible."
One of the biggest surprises encountered by Biggs was the "loyalty of our readers. More than 90 percent renew their subscriptions every year." He has also been surprised that so many people in Tulsa "look to us for our political endorsements, in the paper and also on our website, www.tulsabeacon.com."
In spite of the difficulties that come from owning one's own business, there have been rewards. "Frankly, one of the most rewarding aspects of owning a newspaper is that we can have it reflect our Christian values. We run weekly columns from Billy Graham, Focus on the Family, Dave Ramsey, David Limbaugh, Jim Stovall and others. Most newspapers would not allow this much Christianity."
But it follows from what Biggs has wanted to accomplish with the Beacon. "We want to deliver the truth and to influence people with conservative values and Christian influence." Some other features that make the Beacon somewhat different from other weekly newspapers or even daily newspapers are the movie reviews from Focus on the Family. "They give information you won't get elsewhere. We have local columnists including me, Dr. Walker Moore and sportswriter Jeff Brucculeri. We have medical advice from a local chiropractor plus puzzles, comics and a recipe page."
For those wishing to pursue a career in journalism, Biggs has some specific advice. "Get a degree from a Christian college or university. Learn as much as you can about the field of communication. Write, write and then write some more. Ask professionals to look at your work."
Subscribing to the Tulsa Beacon does not hit the pocketbook too hard. "You can call us at 919-523-4425 or go online at www.tulsabeacon.com. Or you can mail us a check ($35 a year in Tulsa County, $40 a year outside Tulsa County) at Tulsa Beacon, P.O. Box 35099, Tulsa, OK 74153."