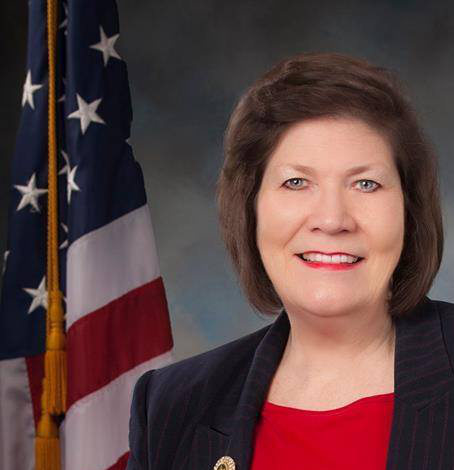 column
Oklahoma K-12 Education in August 2020
By Linda Murphy
Parents, teachers and students across the state are working to decide how to navigate their own individual plans for education this fall as COVID-19 (C19) continues to disrupt our "normal" routines. Starting in August, K-12 public schools around the state will begin implementation of the "new" plans they have created for their local districts. As an advocate for local control, I am happy to see how the independent spirit of Oklahomans has prevailed to stop those who would try to impose a "one size fits all" plan, for handling C19, in every district.
The biggest problems I have seen in education have stemmed from mandating (or otherwise imposing) plans and programs including curriculum and testing, which overrides local control. Local control of education decisions by elected school boards, parents and teachers produce the best results. Unfortunately we still have "top down" state control of curriculum and testing in a 5-year plan aligned with the "Obama era" department of education, written by the current State Superintendent.
Now, with the C19 disruption, we have a unique opportunity at a critical time of upheaval, to work together in each community to take more interest, concern, accountability and action regarding all aspects of education. Each school board member, administrator, teacher, parent and older students should look closely at what is in the curriculum and what type of tests are being administered, in addition to how their education will be delivered.
Education interest is focused on how to avoid as much C19 contact as possible without derailing teaching and learning. That is very important, but just like the food we feed our children, it is vital to examine and consider what is being fed into their minds. Parents and teachers who understand, love and care for the best interest of the children will strive for these goals:
* Students must have a strong academic foundation in reading, writing and math.
* Students learning to read, write and do math need individual attention from a teacher and/or parent.
* Students' online responses should not be used by businesses, foundations, organizations, state agencies or any other outside entity that collects data.
* Students online or in a classroom should not be required to answer private questions, surveys or provide private, social, emotional, mental health or psychological information.
* Students online must not be allowed to lose their right to privacy.
* Students should receive curriculum free from political or religious opinions.
We value our independent spirits and individual freedom here in Oklahoma. Let us make sure we are paying attention to how our public tax dollars are used for students. We must make sure that children in Oklahoma are given the opportunity to grow up with their freedom intact.
Children are individuals and their learning varies. This has always been true. Let's us make the most of our challenging situation to achieve the best results we can for each child as we take more responsibility and authority on the local level. That, of course, begins at home where Oklahoma parents have the freedom to choose the education plan that is best for their children. Parents can decide if they will use: Homeschooling, parents select and teach the curriculum; Private schooling; or Public funded schooling. The Public funded schooling options include: Public Schools (traditional), Online Public Schools, Public Charter Schools, Online Public Charter Schools and Scholarships to Private Schools (limited to specific groups of children).
Here are a few examples of the changes being made in Oklahoma Public Schools as reported on July 14, 2020 by Oklahoma City's Fox 25 television. The "new" plans and mask requirements for students and teachers vary across the state. Parents must check with their own local district to learn the plans for their school.
Oklahoma City Public Schools:
* In-person classes resume on August 10, 2020.
* There will be a virtual learning option for 3rd through 12th-grade students whose parents don't feel comfortable sending them to school during the pandemic.
* District officials say they are taking a layered approach to safety, so they will not be adhering strictly to the CDC guidelines.
* In addition to returning to the classroom, all Pre-K through 2nd-grade students will be assigned an iPad. All 3rd through 12th-grade students will be assigned a Chromebook.
Edmond Public Schools:
* In-person classes resume on August 13, 2020.
* If Edmond Public Schools returns to virtual learning, they will use the "Brick to Click" model. Teachers will remain in the classroom and record lessons for students, who will be at home working remotely on their Chromebooks or iPad. Under this model, half of a school's students will attend on Monday and Tuesday while the other half will attend Thursday and Friday.
* Virtual Edmond will be for students and families who want a fully virtual learning option.
Mustang Public Schools:
* M.O.R.S.E.Y – Mustang's Options for Reaching Students and Educating Youth would involve three different learning teaching techniques.
* The default model for students enrolled in MPS is the traditional model involving students attending classes in-person five days per week starting Aug. 13.
* The online model will offer a 100 percent virtual model of instruction, the Mustang Virtual Academy, as well.
* The blended option is for high school students only and it is a blended format where students learn in-person and also take classes online.
Moore Public Schools:
* Parents will have 3 options to choose from.
* The first option is a traditional school year with in-person learning and some changes being made to minimize the spread of COVID-19.
* The second is a blend of both online and on-site learning.
* And the third and final option is a completely virtual learning model.
Linda Murphy was the Republican nominee for State Superintendent of Public Instruction in 1994, and 1998. She ran again in 2018, losing the nomination in the runoff primary. She served under Governor Keating as Secretary of Education and later as Deputy Commissioner of Labor. She was a member of the State Job Training Coordinating Council, and served on the Governor's School-to-Work Council, and the Governor's Commission on the Status of Women. You may contact Linda at: lindalearn1@yahoo.com