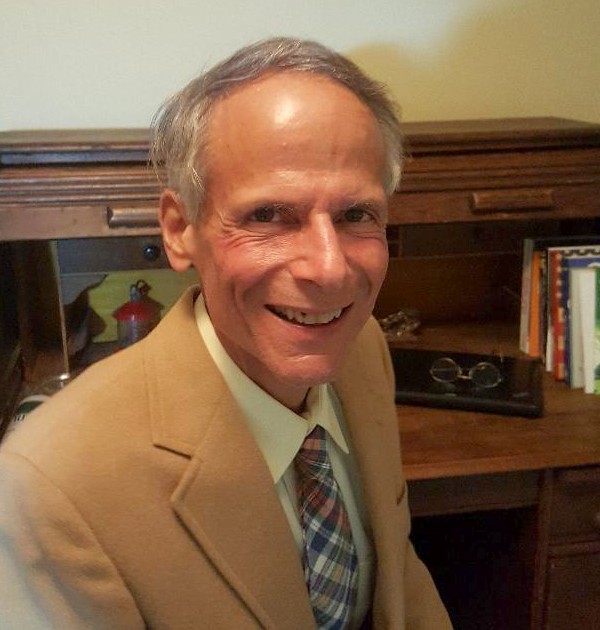 column
The Midterms: Is a Red Wave on its Way?
Fortunately, liberty-mindedness still exists in the hearts and minds of many millions of Americans. Add to that the facts on the ground of double-digit inflation, rampant crime, unlimited illegal immigration, unconstitutional mandates, loss of energy independence, lockdowns and loose talk of nuclear Armageddon and you have an electorate that increasingly realizes change must occur on November 8, 2022 or the totalitarians will have entered the gates, once and for all.
That's the date of the midterm elections, with votes held everywhere for local, state and national offices. Despite being massively outspent, intimidated and often silenced, right-thinking Republicans stand to gain considerably once all the votes are counted. Let's examine.
The U.S. Senate
Thirty-four of the 100 Senate seats are up for election, as is the case every two years. Twenty are held by Republicans and 14 are held by Democrats. Although the Senate is currently 50-50, Democrats have control because Vice-President Kamala Harris breaks any tie in their favor. She's done that 26 times, third most in U.S. history. The most recent was for the misnamed, budget-busting, highly partisan Inflation Reduction Act of 2022.
In most cases, the incumbent party is expected to retain the seat. However, the most competitive races exist in Arizona, Georgia, Nevada, Ohio, Wisconsin, Pennsylvania and perhaps New Hampshire and the state of Washington. In Arizona, Republican Blake Masters has been outspent by the incumbent, former astronaut Mark Kelly by a ratio of 10 to 1. However, the race is now a tossup based on Masters' bravura debate performance and Kelly's sorry record of voting for Biden's disastrous agenda nearly 100% of the time. When Masters asked him why he voted to add 87,000 IRS agents, but against increasing southern border troops by 18,000, Kelly had no answer that made sense.
In Georgia, radical Democrat incumbent Rafael Warnock is locked in a tight race against former Georgia and NFL football star Herschel Walker. The contest has been marked by personal attacks against each other. Walker has allegedly fathered several out-of-wedlock children, paid for an abortion while professing to be pro-life and struggled from bouts of mental illness. He's been open about his past, while professing that his conversion to Christianity more than ten years ago changed his life. Warnock, a former pastor, was accused by his ex-wife of physical abuse and not paying child support. He also was arrested in 2002 for obstructing a child abuse investigation at a summer camp he ran and a 2016 sermon of his called on the U.S. to "repent for its worship of whiteness" over the success of President Trump's candidacy. In 2020, he voted for a Covid-19 relief bill that steered $75,000 to a social justice group he founded. Since Georgia remains a red state, Walker should still win as long as the focus is not completely on his past.
Pennsylvania is the only Republican senate seat that could flip to the Democrats. However, noted heart surgeon Dr Mehmet Oz has surged back in the polls, after barely surviving a bruising, expensive primary campaign. Although his net worth is more than $100 million, he has run an effective grassroots campaign, appearing at countless town halls and being unafraid to visit the state's most depressed and crime-ridden neighborhoods. He recently stopped at a Philadelphia minority neighborhood struggling with open air drug markets and rampant gun violence. When several addicts asked for his help, he put them in his truck, took them to a detox center, and gave each his contact information. His opponent, Lt. Governor John Fetterman, is a trust fund baby who lived with his parents until age 49, failed as mayor to improve Braddock, Pa., has pushed for release of dangerous criminals and promoted heroin injection sites in low income neighborhoods. Since his recent stroke, he has been unable to process simple questions, has dodged debates and personal appearances, and has refused to release his medical records. Look for Oz's campaign wizardry to propel him to victory come November 8th.
Another effective Republican campaign is being run in Ohio by noted "Hillbilly Elegy" author and businessman J.D. Vance. His opponent, Rep. Tim Ryan, has served in Congress since 2003. Ohio is a red state that President Trump won by eight points in 2020. Trump endorsed Vance, while Ryan votes with his party almost 100% of the time (as does every Democrat). That leaves Ryan with few options. In their recent debate Vance exposed Ryan's weakness on border security, his support for Big Pharma and his misrepresentation of Vance's views on abortion. He won the debate, as he did all three debates he previously had against his Republican primary opponents, and should win his race easily on November 8th.
The incumbent Democratic senator most likely to lose is Nevada's Catherine Cortez Masto. Her opponent is Attorney General Adam Laxalt, whose dad and grandfather were U.S. senators. "Masto," he says "backed anti-policing protesters" during the BLM riots and supported taxpayer assistance to criminals even after a Las Vegas police officer was shot during the 2020 riots. Now she's reversing herself because it's an election year. "I'll be a more consistent ally for law enforcement," says Laxalt.
A red tsunami and President Biden's low approval numbers could help Republican senatorial challengers in New Hampshire and Washington. Retired General Dan Bolduc is within a few points of incumbent Democrat Senator Maggie Hassan in The Granite State. While Hassan makes only one appearance per week and refuses to debate him, Bolduc crisscrosses the state, has united Republicans of all stripes and was even endorsed by disaffected Democrats such as former Congresswoman Tulsi Gabbard. He says Hassan's permitting of open borders and weak stance on law and order have contributed to the 200% increase in fentanyl overdoses and rising crime rates in New Hampshire.
The surprise upset of the midterms could occur in the Evergreen State, where political outsider, nurse and military veteran Tiffany Smiley is just two points behind grizzled 30 year Senate veteran Patty Murray. While beautiful Seattle has been overrun by rioting, violent crime, "CHOP" zones, $5.30/gallon gas prices and record overdoses, out-of-touch Democrats like Murray have plowed ahead with their failed Washington D.C. socialist agenda. Meanwhile Mrs. Smiley has offered a positive agenda with child tax credits, term limits and new approaches to combating homelessness.
Perhaps no race is more important this midterm cycle than the re-election of Wisconsin Senator Ron Johnson. He's been the number one person in Congress to speak the truth about the human toll and economic devastation caused by the vaccines. While his colleagues have been afraid, Johnson has highlighted the sinister if not criminal activity of the public health officials and the pharmaceutical industry. "These people will never admit they were wrong and have the power to make sure they're never proven wrong," said Johnson. While locked in a tight race in this purple state, he should prevail against Lt. Gov. Mandela Barnes.
To sum up the Senate races, I see the following: Republicans win Ohio, Pennsylvania, Georgia and Wisconsin. They win at least one of the other three, with Arizona the most likely. Total: 53 seats. If I'm way off, this paper makes a great fire starter.
U.S. House and Gubernatorial Races
Republicans need to win five seats to take back the House of Representatives. Since 1946, every president in his first midterm election with less than 50% approval has lost by an average of 37 seats. With Biden hovering at 40%, gas and food prices soaring, crime raging out of control, millions of immigrants streaming across the border, war waged on half the country, stocks down 25% and our demented leader begging the Saudis not to cut oil production until after the midterms, expect the Republicans to win by 40 to 50 seats. In gubernatorial races, Republicans should flip Oregon (first time in 40 years), Wisconsin and Nevada. They have a puncher's chance in Michigan, Pennsylvania and even New York. Look for at least a 30-20 advantage, with 32-18 possible. The one outlier could be our own state of Oklahoma, where Democrats have spent more money than in all governor's races combined.
Final Thoughts
President Trump is more popular than ever. His endorsements and campaigning for MAGA candidates has been and will continue be the difference in many races, and make the 2023 Congress more conservative and less establishment than ever.
The Democrats are in total freefall with Hispanic voters, who are generally socially conservative, against unlimited immigration and despise Democrats' targeting of political opponents. Republicans won't win a majority of them this year, but will gain enough to decide contests in several swing states.
Republicans can't keep up with the enormous sums. Democrats spend on not only state races but down ballot ones. But Republicans must spend enough and knock on enough doors to get their message out. They have worthy challengers nationwide who have crushed their Democrat opponents in debates. But many may fall just short unless they become better known to lower information voters. For instance, former Colonel Doug Mastriano would make a terrific governor of Pennsylvania – unleashing their vast energy potential and restoring badly needed election integrity. He'd be DeSantis of the north (while Arizona's Kari Lake would be the western version). He has a chance, but his campaign has been outspent 60 to 1.
Tim Bakamjian is an independent real estate broker and investor living in Tulsa. He holds a bachelor's degree in political science from Kenyon College in Ohio and a bachelor's in journalism from the University of Tulsa. He's married with one grown child. Political and economic issues have been a life-long interest. He may be contacted at: tbakamjian@gmail.com