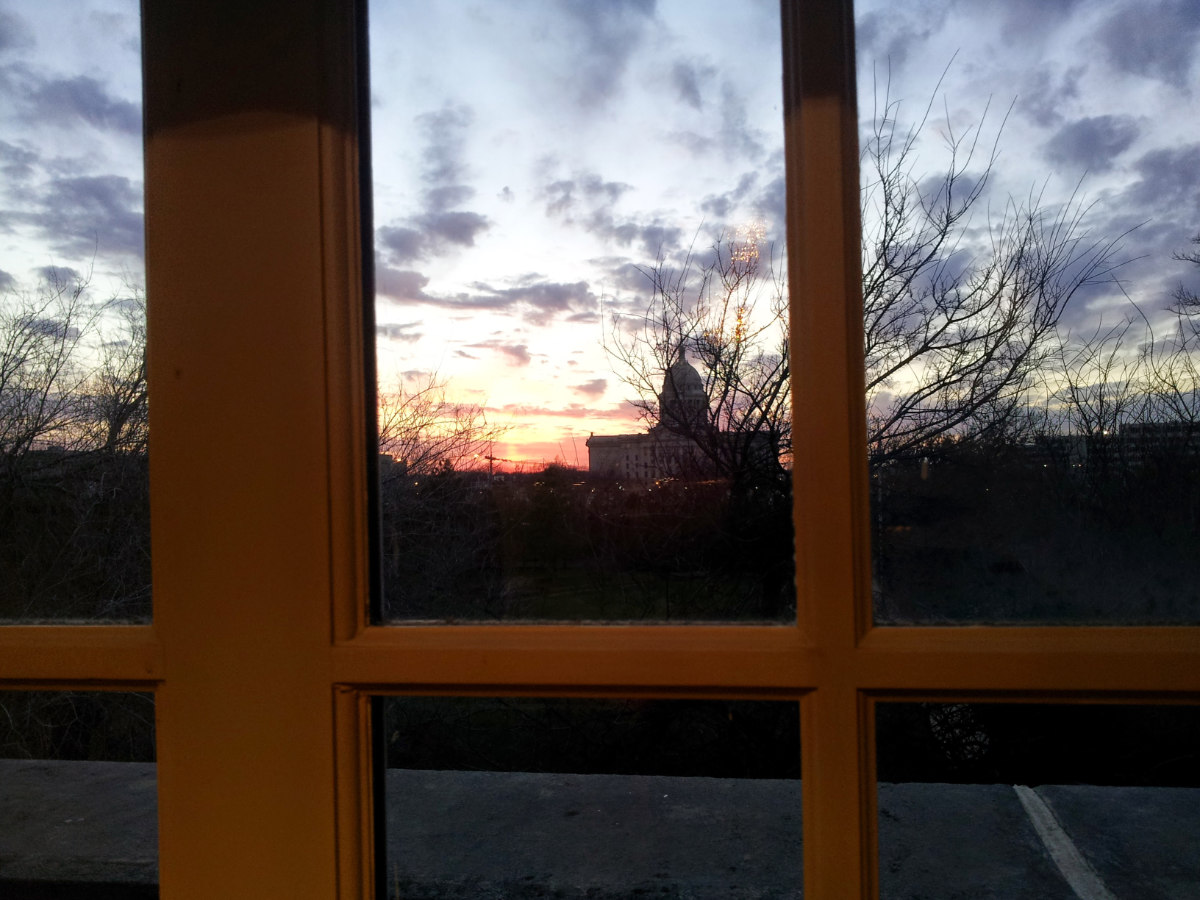 column
Governor Fallin "Worse than I Expected"
I have known Mary for 26 years and have closely watched her performance as an elected official during that time. First as a State Representative for four years, then as the Lt. Governor for 12 years, followed by four years as a U.S. Representative, and now six years into her final term as governor.
Governor Fallin has very good political instincts, suited well for an electorate more akin to being personality driven groupies rather than performance driven conservative evaluators. Mary has never been very deep in her understanding of history, the Constitution, or contemporary controversies and therefore I believe she must rely upon advisors, especially her long time consultant and chief of staff, Denise Northrop. So much so, that in the past I have half jokingly referred to Denise as Governor Northrop.
Unfortunately many Republican voters think more like pragmatic progressives rather than Christian Constitutionalists, which is why she is governor and doing an even worse job than even I ever expected. To be fair, she has done some good things and she deserves credit in those cases.
During this year's legislative session, two of her decisions will earn her scorn, a tarnished reputation and cause her to have not only the blood of innocent unborn babies upon her hands, but also be the cause of untold numbers of children to be stricken with autism and the subsequent pain and problems which follow. Pain not only for the autistic child, but also for the families of those children. Please let me explain.
This year, both houses of the legislature passed a bill to prohibit any doctor in Oklahoma from being licensed to practice medicine if they performed abortions other than to prevent the imminent death of the mother. Governor Fallin vetoed the legislation, claiming it was vaguely written and would not stand a Constitutional challenge. Truth is, current statutes that have been law for a very long time provided all the information needed to bring definition to the exception for the prevention of the death of the mother. The only thing to be less vague would have been to repeat the existing law in the new legislation which would be useless redundancy.
As far as the Constitutionality, some very good Constitutional lawyers worked on the language of the bill for over a year. In addition, the weekend after Mary vetoed the legislation, Rolling Stone magazine had an interview with the owner of what is to be state's newest abortion mill, soon to open in south Oklahoma City.
In the article, the owner of the new abortuary lamented that if the legislation were to become law, they didn't know what they would do. They didn't know if they would even go to court to challenge the new law? They were hoping Mary would veto the bill, but weren't holding their breath as she had signed every bill that landed upon her desk in the past which would make it more difficult to obtain abortions. As it turned out, she did the bidding of the abortionist and betrayed pro-life Oklahomans who have voted for her many times over.
The article went on with the owner of the new abortion mill expressing frustration that even if she did veto the bill, it would probably be overridden as it had passed with large majorities in both the House and Senate. Little did the abortionist know just how many phony pro-lifers and cowards we have in our legislature. That is not to mention the heat I believe they, along with Governor Fallin, were receiving from the state and big city chamber of commerce puppet masters, which exert an inordinate amount of influence upon our legislators.
The second big issue was legislation to require information be given to parents regarding the risks of autism from allowing their children to be vaccinated with too many vaccinations and or too early in the lives of their little children. A new documentary called: VAXXED - From Cover-up to Catastrophe, is absolutely a must see for everyone in society as the rapidly growing incidence of autism will someday adversely affect every taxpayer and health insurance purchaser in America. Yes it goes far beyond the direct family members of autistic children in addition to the actual children and eventual adults with the malady. As soon as it comes out on DVD, as some internet providers may not allow it to be seen, it will be a must have, must see, and must share DVD, it is seriously that important.
Briefly, the documentary reveals powerful evidence that the study done by the five scientists at the Centers for Disease Control (CDC) actually showed the study data indicated a very strong correlation to vaccines and autism which is opposite the results released to the public by the CDC. One of those five scientists is now a whistle blower, hoping to be called to testify before a congressional committee where he could blow the lid off the cover-up.
Back to Governor Fallin, legislation landed upon her desk requiring parents be given information that would fully inform parents of the risks before having their children vaccinated. Under what I believe must have been intense pressure from the state chamber and higher-ed puppet masters, Mary vetoed the legislation. She basically said parents were too stupid to understand the information and therefore fewer children might be vaccinated going forward.
I do not believe Governor Fallin is evil in this circumstance, but rather ill-informed and so insulated by her advisors and puppet masters that she is ignorant of the other side of the story and not likely to ever see the vital information.
Because of that situation, I believe every child developing autism as a result of their parents not being informed because of Mary's veto, will contract autism because of Governor Fallin. Sad to say, this year's legislature mandated insurance companies provide benefits for autistic children.
At the rapidly growing incidence rate of autism, someday in the not too distant future, health insurance rates may resemble a double home mortgage payment because of the many insurance mandates. Unfortunately, this year's legislature could have gone a long way toward preventing autism by mandating there to be NO VACINES before the age of three and then only at the decision of fully informed parents.
This year, Mary's veto pen will become the cause of a lot of death and destruction to the most innocent in society, pre-born babies and young children. Whether Gov Fallin is cognizant or not of her actions, the results are upon her.