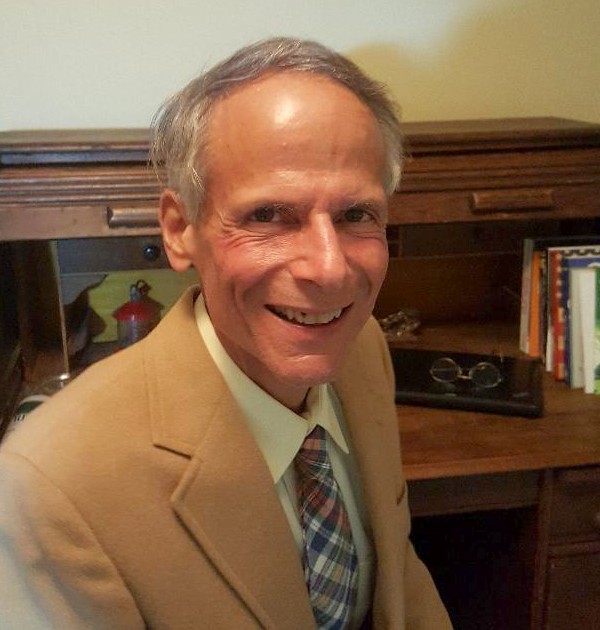 column
What Mike Gundy Should Have Told His Players
Star running back Chuba Hubbard was incensed. "I will not stand for this," he tweeted, with a photo of Gundy attached. "This is completely insensitive to everything going on in society and it's unacceptable. I will not do anything with Oklahoma State until things CHANGE."
Several other players added their support, including star receiver Tylan Wallace, the entire offensive line and key defensive players. OSU President Burns Hargis and long-time athletic director did the same, condemning Gundy for "insensitive behavior" and calling the whole matter one of "grave concern."
Due to the uproar, and perhaps seeing his $5.125 million per year salary and 29-year association with OSU in jeopardy, the coach caved. "I was a dumbass," he said, and now labeled OAN as "not a credible news source." I was "disgusted" he added, when he learned of the network's view on Black Lives Matter. As well, Gundy voluntarily took a $1 million pay cut and a one year reduction in his contract.
A few days and several apologies on both sides later, all was sweetness and light in Stillwater. A campus kumbaya, if you will. The school even announced a new "diversity council" that will include students, athletes and alumni.
Given the situation, most people would have handled it just as Coach Gundy did. Plus, it appears there was a communication problem between some players and the coach. So the open discussions they subsequently had and understandings they reached were probably a blessing in disguise for the Cowboy football program.
Nevertheless, its hard to escape the notion that Mike Gundy fumbled away a golden opportunity to educate his players about interracial crime, police statistics, Black Lives Matter, and black advancement. While it's understandable that a college football coach wouldn't have the same knowledge and understanding of political, social and economic issues that many readers and writers of this publication would have, he could have used those frank, one-on-one meetings to educate his players in ways they don't receive from most mainstream and social media, sports figures, entertainers and often from their college professors.
For starters, while everyone rightly condemns officer Derek Chauvin for allegedly causing the death of black victim George Floyd, such instances of a white policeman killing an unarmed black person are rare. Last year, only nine unarmed blacks were killed by white officers, while 20 unarmed whites were killed by law enforcement. According to the Centers for Disease Control (CDC), police shootings of blacks have declined 75% in the last 45 years. For whites, the figures have virtually remained the same. Plus, of the 750 interracial homicides last year, 500 blacks killed whites, while 250 whites killed blacks. So, blacks killed twice as many whites even though they're just 13% of the population. Black homicides are almost always from another black person, not a cop. While the number one cause of preventable death among whites is accidents, among blacks, it's homicide. Blacks between the ages of 10 and 43 die of homicide at 13 times the rate of whites. That's why police are often in rough neighborhoods – to prevent such bloodshed. So why focus on the rare,(although tragic) incident where a white kills an unarmed black person?
Gundy should tell his players that organizations such as Black Lives Matter have misplaced priorities, which lead to tragic consequences. "Their efforts to demonize and defund law and order," writes Heather McDonald, author of the 2016 bestseller, The War On Cops, "have led to increases in crime in major cities across America, including an increase in deaths among African-Americans."
During a two week period in Chicago, 169 people were shot, 33 of them fatally. The victims included a one-year old boy riding in a car with his mother, a 10-year-old girl struck in the head inside her home and a three year old boy riding in the car with his father on Father's Day. In New York City, the homicide rate is at a five-year high. This June was the city's bloodiest in a quarter century, according to The New York Times. In Milwaukee, reports McDonald, the homicide rate is up 132%. Baltimore is on pace to end with the highest homicide rate in the city's history.
Close to 80% of the victims in these communities are black, even though blacks are generally a third of each city's population. More than 90% of these incidents are black on black crime. In fact, about 2600 blacks are killed by other blacks each year, according to African-American author and talk-show host Larry Elder.
But Black Lives Matter and other defund-the-police advocates (including the mayor and city council of Norman, OK, where the police budget was cut by $865,000) say virtually nothing about the growing loss of black lives. BLM, according to writer Jeremy Carl, "seeks to create the false impression that there's a racist police war against African-Americans, and extend that analysis to a racial slander of white people, assigning them collective guilt they do not deserve. The America of 2020, less than four years removed from having an African-American president, is a long way, both chronologically and culturally, from the dark days of slavery and Jim Crow."
In fact, if there's so much racism in America today, why are there so many race hoaxes?
African-American scholar Wilfred Riley has documented hundreds of these incidents over the last decade. NASCAR's Bubba Wallace, who alleged a noose was placed in his garage, when in fact it was a piece of rope used to open and close the garage door, and actor Jussie Smollett, who falsely claimed he was attacked by white racists on a freezing night in Chicago, are two recent, famous examples.
If racism is so widespread, why have nearly 2 million black Africans and more than 1 million Caribbean blacks emigrated to the United States in the last 20 years? Why do publications such as the The New York Times lie about our history, as seen in their "1619 Project," which falsely claims that preserving slavery was the real cause of the American Revolution and that slavery is what made America rich? Why are there so few police killings of unarmed blacks every year?
The research of Harvard economist Roland Fryer, who is black, found that white policemen are more hesitant to pull the trigger on a black suspect than a white one, for fear of being called a racist, and becoming a cause celebre. In fact, was the killing of George Floyd by officer Derek Chauvin racially motivated? Chauvin was a bad cop, with 18 complaints lodged against him. But there's no evidence he was racist.
Do Gundy's players think America is systematically racist? Perhaps some do, or they wouldn't have reacted negatively to the coach's OAN T-shirt. It's possible some have experienced situations they've deemed racist or just feel in general that blacks have less chance of success than white Americans.
Gundy should disabuse them of that notion, as he seeks to develop a closer relationship with his players. His athletic director, Mike Holder says part of his job is to "to make a difference in their life, and send them out into the world to make a difference for society."
He can do that by arming them with accurate information. A Harvard sociologist says the United States is the least racist majority white society in the history of the world. He adds that there's more room for advancement here than anywhere else. In fact, between 1940 and 1960, the black poverty rate declined 40 points – from 87% to 47%. No other racial or ethnic group advanced as much economically in such a short time.
What slowed that improvement and in many ways reversed it were the Great Society welfare programs passed by LBJ and the Democrats in the mid 1960's. The War on Poverty, as it was called, incentivized black and low income whites to abandon their husbands and marry the government. LBJ even employed civil rights workers to go door-to-door and inform blacks that welfare was available if there was no man in the house. The result was an increase in single parent households from 22% in 1960 to 77% today, according to the National Center for Health Statistics. Countless studies reveal that children raised in fatherless homes account for:
*63% of youth suicides
*90% of homeless and runaway youths
*85% of all children that exhibit behaviourial disorders
*71% of high school dropouts
*70% of youths housed in juvenile institutions
*75% of adolescents in substance abuse centers
*75% of rapists motivated by displaced anger
Larry Elder says that government welfare should be phased out over a twenty-year period. Otherwise, the low-income can't achieve self-sufficiency and these social problems will persist. He advises young people to do these three things, at a bare minimum, to improve their chances of success: 1) finish high school, 2) don't have a child before you're 20, and 3) get married before having a child.
Most of Gundy's players have done all three. But he can arm them with accurate information so they realize there are no longer significant roadblocks to their success in America; that self-destructive behavior is a betrayal to those of previous generations whose blood, sweat and tears made their present-day opportunities possible.
Of course, if they watched OAN, they might already know some of this.
Tim Bakamjian is an independent real estate broker and investor living in Tulsa. He holds a bachelor's degree in political science from Kenyon College in Ohio and a bachelor's in journalism from the University of Tulsa. He's married with one grown child. Political and economic issues have been a life-long interest. He may be contacted at: tbakamjian@gmail.com