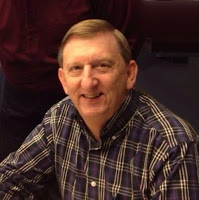 column
OU and Other Oklahoma Colleges and Universities Need More Diversity
By Steve Byas
Among the biggest needs for Oklahoma's public colleges and universities is more diversity.
The diversity I am speaking of is not in the areas of race or sex, but rather in ideological diversity. When liberal academia speaks of diversity, what they mean is a liberal white guy, a liberal white woman, a liberal black guy, a liberal whatever – just so long as they are liberal. What they do not mean is intellectual, or philosophical diversity. They are not interested in diversity that includes Christians and conservatives on their campus.
I am not wanting to defund the public colleges and universities in Oklahoma. What I desire is for the universities to represent a broader range of thought. This was the idea when the university system was created by Christians in the Middle Ages. The very word university refers to the concept of unity in purpose, with diversity in thought.
Presently, we do not have that in Oklahoma (nor any other state). Students attend these colleges and universities and are fed a steady diet of leftist food in the classroom. It should not be surprising that they emerge as bloated leftists. Conservative and Christian students learn very quickly to keep their mouths shut, rather than offer a contrary viewpoint. In the past, one might get rewarded with a lower grade for advocating certain opinions, today one might even face sterner punishment, up to and including expulsion.
To test my thesis, I picked out the University of Oklahoma in Norman – O.U. Specifically, I examined the history department. Why? Because these intellectual pygmies that are tearing down statues across America are getting these radical ideas somewhere. Public school history teachers go off to college, and unless they read history on their own, they simply rely on the steady diet of propaganda of just how bad America is, such as the Founding Fathers were all a bunch of misogynist racists who did nothing good. They then stand up before a public school classroom and repeat the leftist version of history – white Americans created a Constitution mainly to protect the institution of slavery, slavery was America's original sin (although slavery existed long before the first English settlers came to America and in every continent, among every culture and people throughout recorded history), and so on. American history, in short, is presented as one long, uninterrupted saga of oppression of somebody.
In the history department at O.U., the website lists 33 full-time faculty members. I examined voter registration records, and found that out of 33 full-time faculty members, that none – zero, zilch, nada, ought – are registered Republican. None.
There are 22 registered as Democrats, two independents, and six who are not registered to vote in Oklahoma. (These could be persons who are not U.S. citizens, but I am not sure). There could be three additional Democrats, but there were also three others for whom I found multiple people with the same name on the voter rolls. It is even possible that there might even be a Republican or two included in those names. I emailed those individuals, multiple times, and explained what I was doing, and asked if they could provide me with how they are registered to vote. I assured them that I would not use their name in my article.
No response.
I also emailed the chairman of the history department (a registered Democrat) and asked him if he would like to comment on the lack of ideological diversity in his department, and if he believed it was important to have such philosophical diversity on his staff.
No response.
This is unfair to the students and to the taxpayers of Oklahoma. It is fine for a private college or university to lack ideological diversity, but it seems that a public college or university should at least make some pretense of ideological diversity.
Many people presume that other departments are more diverse, but I suspect they are not that much different than the history department. I doubt if there is much difference at the Oklahoma State history department, or any of the regional colleges. If I were a betting person, I would lay money on it.
What should be done? One would think that our state legislature would care about this, for starters. Rather than leave it up to me to dig this stuff up, one would think that the institution that is voting the money for all of these schools, coming out of your pocket, should get public explanations as to why our colleges and universities do not see fit to have a single Republican or Libertarian on their history faculty. Not one.
A Democrat presidential candidate has not managed to carry a single county in this state in the past 20 years, yet not one single Republican graces the faculty rolls at the University of Oklahoma.
Something is wrong with this picture.
Steve Byas is editor of the Oklahoma Constitution. He teaches history and government at Randall University, and his writings have been published in The New American magazine, the Chronicles of Oklahoma, and the Tennessee Historical Quarterly. He is also the author of History's Greatest Libels. He may be contacted at: byassteve@yahoo.com