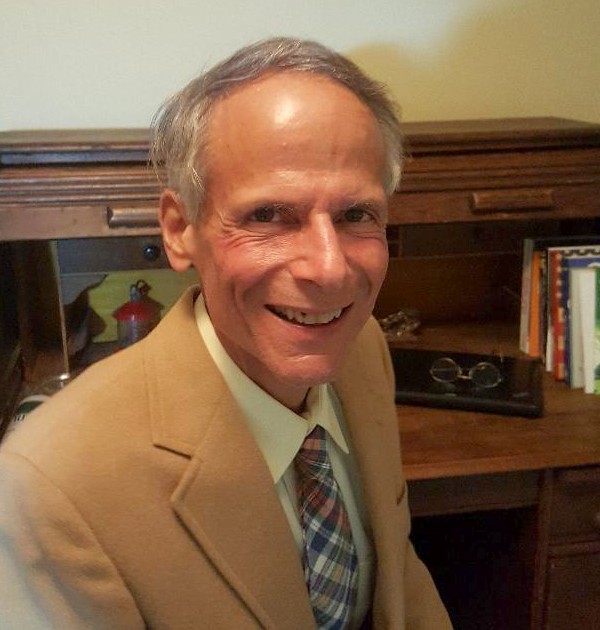 column
Mult-Trillion Dollar Tragedy
Our senior senator, Jim Inhofe, said "it brings Oklahoma families the ability to make ends meet," while Senator James Lankford especially praised the help CARES gives small businesses and nonprofits, but urged passage of additional funding for those groups.
What a shame. This is a BAD BILL, that will have tragic consequences for the economic health and future well-being of our country. Some of the many reasons are:
No Transparency
The House never had a recorded vote. In fact, Speaker Nancy Pelosi and Minority leader Kevin McCarthy told members to stay home. But Rep. Thomas Massie (R-Ky) pointed out that, per Article 1 Section 5 of the Constitution (remember that?), a quorum must be present to pass a bill. So enough of them flew back, they debated for four hours (of which Massie wasn't even allowed one minute) and then passed the largest spending bill in U.S. history by voice vote! No recorded vote enables members to stay less accountable to their constituents during this election year. For his efforts, Massie was called a "third-rate grandstander," by President Trump and an "***hole who must be quarantined for his massive stupidity" by former Secretary of State John Kerry.
Budget Buster
The CARES Act will widen the annual deficit from $1 trillion this fiscal year, ending September 30th, to about $3.6 trillion. And that's before the President and Speaker Pelosi add another $3 trillion for infrastructure and additional "stimulus." This jump in total debt, percentagewise, will resemble Greece, where unemployment reached 27%. The planned 2020 spending spree will exceed, in real terms, the entirety of spending during FDR's New Deal. It will make LBJ's Great Society expenditures for The War on Poverty look like a street fight. And the massive 2008 TARP bailout will resemble fiscal constraint compared to what just passed and what's coming.
Corporate Welfare
Since most people are told to stay home, the centerpiece of the program, as stated by Congressman Justin Amash (I- Mi), should be direct cash relief to the people, not to the Secretary of the Treasury for his own discretion, or to corporations, businesses and current government agencies. Money straight to people in need means businesses could make necessary adjustments to wages and hours without harming workers. Instead, a small fraction of the dollars ends up in the people's hands. Consider the estimate done by Congressman Massie, an MIT math graduate: Let's say the government ends up spending $6 trillion to fight Covid-19. We have about 100 million families in the U.S. That means each family should get $60,000 if it's directly spent on them. Instead, each family will likely get about $3000, based on $1200 per adult and $500 per child. That totals only 5% of the $6 trillion that will be expended. Where's the rest going? An undisclosed amount is at the discretion of Secretary of the Treasury Steve Mnuchin and the Federal Reserve. But some of the most egregious examples of this profligate spending are:
$61 billion to the airlines, $30 billion to the Department of Education, $20 billion to the USPS (Post Office), $9.5 billion to "Higher Education", $1 billion for more Obama phones, $1 billion for AMTRAK, $300 million to Public Broadcasting Service (PBS), $100 million to NASA, $25 million to the Kennedy Center, and $25 million to salaries for the House of Representatives.
Moral Hazard
Should the federal government bail out individuals and businesses for the hardship they're suffering? It's a compelling argument, since government lockdowns restricted their ability to earn a living. However, it's the governors and local officials of each state who imposed the lockdowns, not the federal government. Shouldn't they be responsible for making their people whole? Perhaps then, they'd work harder to rationally keep their economies open instead of shutting everything down. In short, if state government takes something from you, it should be state government's obligation to give it back.
Dire Consequences
In a recent video entitled "Bankrupting America," award-winning journalist John Stossel lists the only three options for paying off this enormous debt: 1. Raise taxes 2. Print money 3. Default. All are awful. If we raise taxes, it kills jobs and income that the rich create. Plus, it never yields the amount hoped for. If we print more money, it causes inflation or perhaps hyperinflation, as seen in Zimbabwe, Venezuela, Argentina and 1920s Germany. A $2 bag of onions, Stossel notes, costs $100 trillion dollar bills in Zimbabwe. Lastly, if we default, which means we refuse to pay our debt, we betray everyone who invested in America. Interest rates would skyrocket worldwide. The stock market would likely crash to levels not seen in decades. And unemployment might quickly reach Great Depression levels.
A Better Way
Rep. Amash and others had the right idea. Instead of wasting money on corporations, useless programs and bureaucracy, government, especially state government, should have focused spending directly on those hardest hit by the government-imposed economic shutdown. Hourly earners and small business people are among the biggest victims. At the same time, Rep. Massie suggests, Washington D.C. should have declared war on the virus, not on the taxpayer. They should spare little expense in quickly developing test kits. If a kit cost $100, that's only $35 billion to test every American. Have them manufacture and distribute masks to everyone. Plus, develop a 3-D printed ventilator, continue work on a vaccine, and utilize drugs, with medical approval, that have shown positive results. Hydroxychloroquine comes to mind. As well, replace state shutdowns with strict guidelines, particularly for the elderly and those with certain pre-existing conditions. After all, we are a free society. Aren't we?
Conclusion
Nearly unanimous passage of the largest spending bill in world history shows how far we've fallen from free market principles. Only five House members and one senator (Rand Paul, who was self-quarantined with Covid-19) voiced opposition to this pork-laden monstrosity. That's six members out of 535, or 1.2%. What's ironic for Oklahomans is this bill became law within days of former U.S. Senator Tom Coburn's untimely passing. Can you see Dr. Coburn, renowned for his fiscal conservatism, voting for this? I can't.
When he ran two years ago for the 1st District Congressional seat, Oklahoma state senator Nathan Dahm (100% Oklahoma Conservative Index score) was once asked who his favorite U.S. House of Representatives member was. "Thomas Massie," he answered without hesitation. Remember that as our current D.C. politicians spend us into bankruptcy.
Tim Bakamjian is an independent real estate broker and investor living in Tulsa. He holds a bachelor's degree in political science from Kenyon College in Ohio and a bachelor's in journalism from the University of Tulsa. He's married with one grown child. Political and economic issues have been a life-long interest. He may be contacted at: tbakamjian@gmail.com